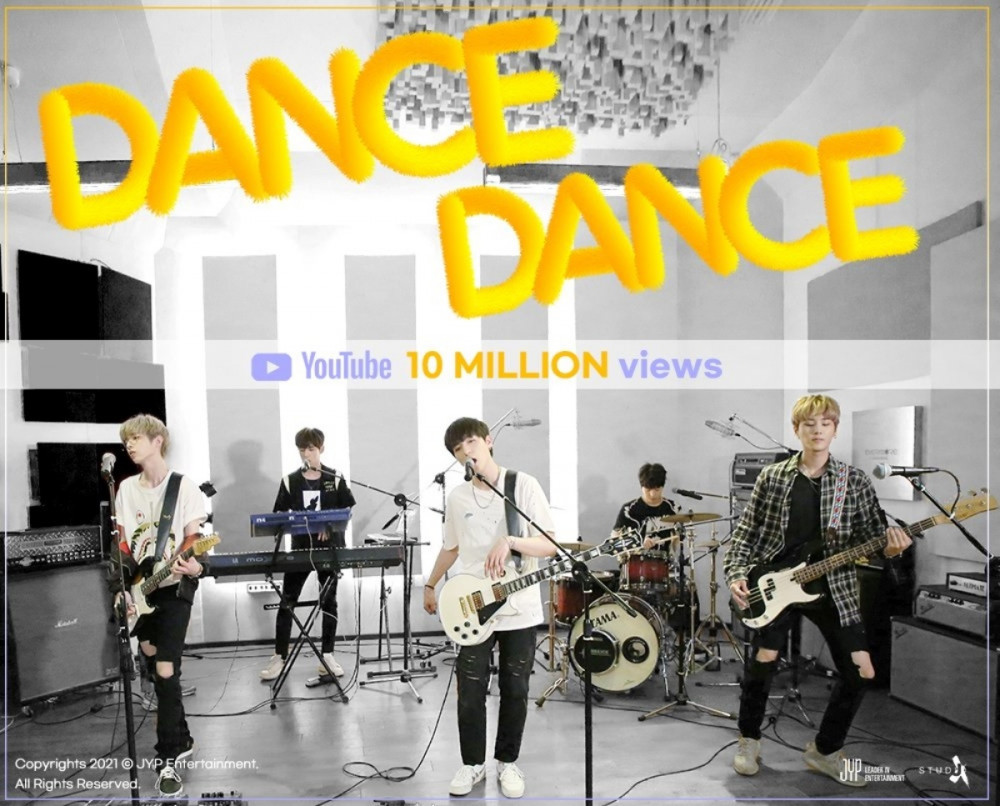 DAY6's "Dance Dance" music video has surpassed 10 million views.

On the afternoon of October 13 KST, the music video for DAY6's track "Dance Dance" hit 10 million views on YouTube. JYP Entertainment took to DAY6's official Twitter account to celebrate their achievement by posting a photo of the members and writing, "🎉 Congratulations 🎉 DAY6 "DANCE DANCE" M/V hits 10M VIEWS!🏅".

"Dance Dance" is a track that was previously released as a part of DAY6's 'Every DAY6' project held in May 2017. Young K wrote the lyrics, while members Jae, Sungjin, Wonpil, Dowoon, and music composers Hong Ji Sang and Lee Woo Min collaboratively composed the track. "Dance Dance" is a rock genre with a fast tempo, containing the pleasant story of having fun without any thoughts for one day.
Congratulations to DAY6!