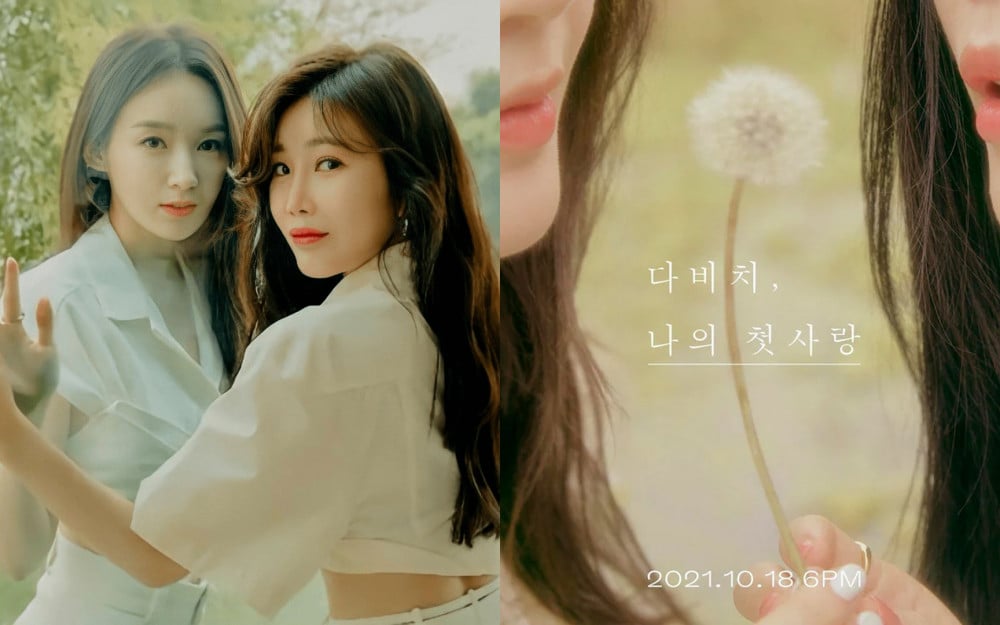 Previously, Davichi confirmed their October comeback with the release of a mood photo. They continue to release the second mood photo getting ready for their comeback this month.
On October 8 at midnight KST, the duo released mood photo #2 with the title of their track along with the photo of the two singers blowing on a dandelion. The warm, yet comfortable, image included the release date of "October 18 at 6 PM", raising expectations for Davichi's comeback.


Davichi announced their comeback 6 months after their last musical release in April. Many look forward to the autumn emotions that the duo ballad vocalists will display in their beautiful harmony. So check out the teaser photo below and stay tuned until October 18 KST.