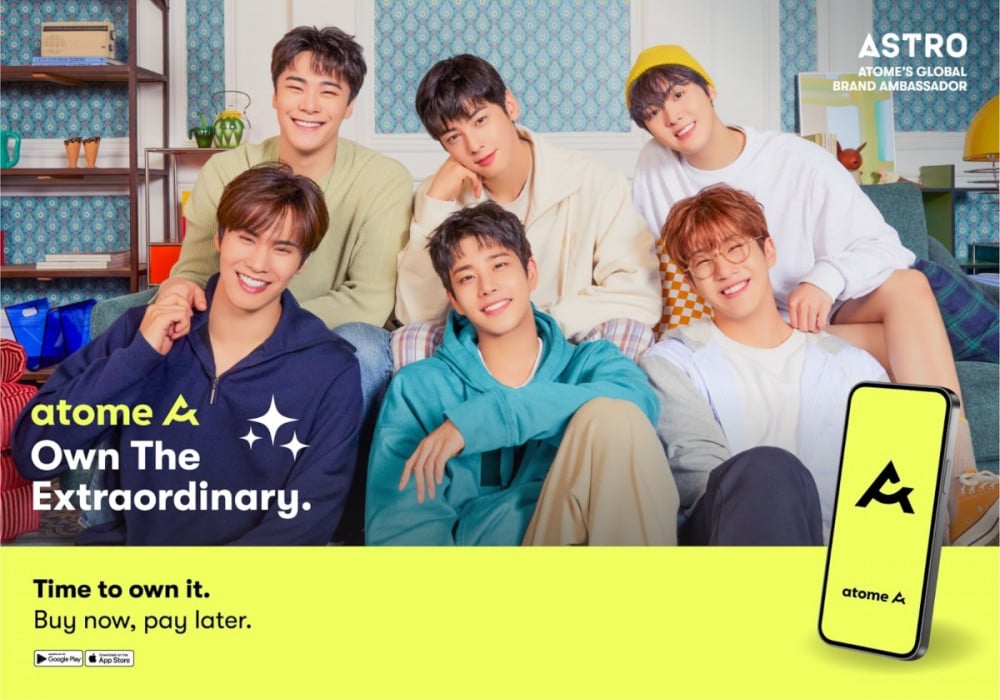 On October 21, the 'buy now pay later' brand 'Atome' named ASTRO as their new global brand ambassador. ASTRO will be leading the holiday 'OwnTheExtraordinary' shopping campaign until the end of this year. During the four month period of the campaign, the ASTRO members will be participating in many different interactive activities and promotions with 'Atome'.

Fantagio, ASTRO's agency, stated, "We're thrilled for ASTRO to be Atome's new global brand ambassador. Atome is a brand that empowers young consumers to pursue their aspirations and passions. ASTRO is a group that wants to seek to inspire, connect and grow with their fans through music, and fits well with their direction. We hope this collaboration will bring positivity and inspiration to our millions of fans across Asia."

The 'OwnTheExtraOrdinary' holiday campaign will feature sales events and exclusive deals from clothing brands, including Shein, Sephora, ZALORA, and more. Meanwhile, 'Atome' is currently available in Singapore, Indonesia, Malaysia, Hong Kong, Taiwan, Vietnam, Philippines, Thailand, and mainland China.