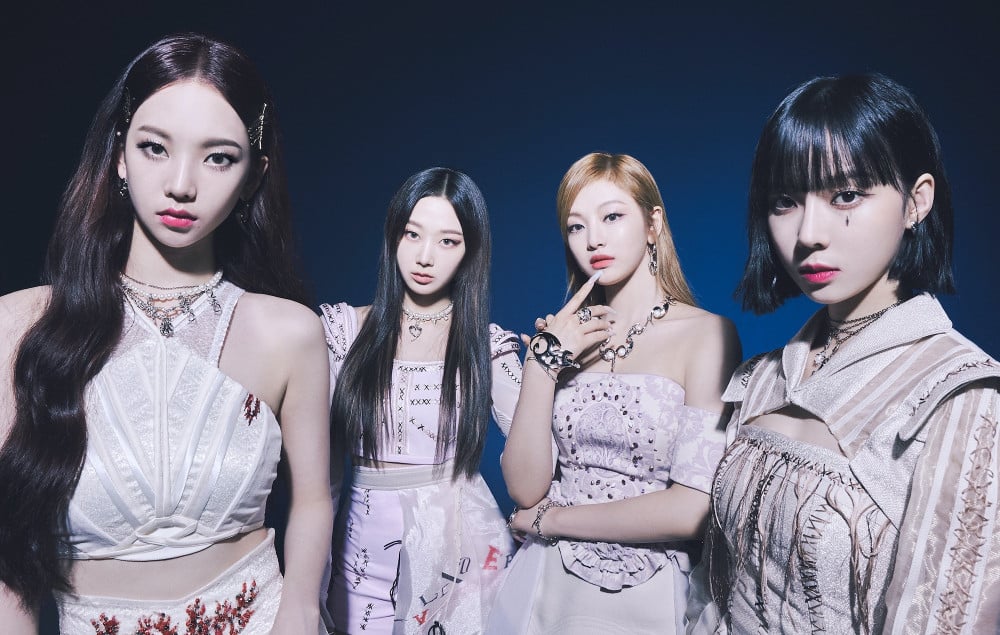 On October 29, it was announced that aespa's 'Savage' is officially the best-selling album by a girl group on Hanteo Chart in 2021.
The popular SM girl group surpassed TWICE's 'Taste of Love,' which sold 339,019 copies on Hanteo to date. As of October 29, 'Savage' sold a total of 339,737 copies.

Aespa's new mini-album contained a total of six tracks, including the group's title track, also called "Savage," and released on October 5. This marked aespa's first physical album release since their debut back in November of 2020 with "Black Mamba."

Ever since their debut, the girls have been gaining much attention and garnering an immense amount of popularity. Each track they released was rated high and ranked in the upper tier of various music charts.
Now, they are at the top of the Hanteo chart, with 'Savage' being the best-selling album by a girl group in 2021. Congrats to aespa on this achievement!