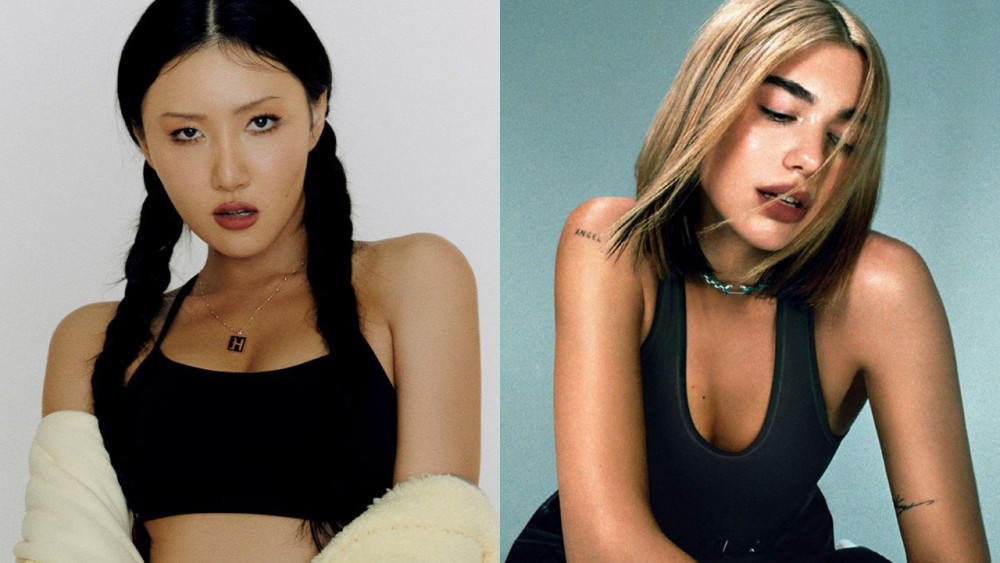 With the unwavering popularity of K-Pop, it isn't uncommon for K-Pop artists to be featured in Western songs, especially in their remixes. As a matter of fact, whenever there's a Korean artist featuring on a song, they switch things up and take it up a notch, making the original music invariably better or, alternatively, giving it a unique touch. After all, that is the entire purpose of a remix!
The most recent example of such a feature is BTS in Coldplay's 'My Universe.' Here are seven more times Korean artists gave us remixes/features we both needed and deserved!
Eric Nam - 'everything sucks' by vaultboy
A song that perfectly represents this generation and captures the monotonous nature of existence in the lockdown age, vaultboy's 'everything sucks' is one of the biggest hits of the year. So, worlds collided when Eric Nam appeared in a remix of the same. His honey-like voice is perfect for the calm beauty of the song and takes it to a whole new level.
A song that combines the authenticity and sentimentality of a Korean ballad through Joshua and DK's golden voice with the jazzy sweetness of Pink Sweat$, '17' is one of the best collaboration songs of all time. It retains both artists' originality and signature style and combines them into a unique cultural product that is truly beyond comparison.
JAMIE and CHANMINA - 'Best Friend' by Saweetie ft. Doja Cat
There couldn't have been better features for an Asian remix of 'Best Friend' by Saweetie and Doja Cat than JAMIE and CHANMINA, the resident boss women of K/J-Pop. While the original is incredible in its own right, this remix just hits different.
Hwasa - 'Physical' by Dua Lipa
Could there be a cooler collaboration than Dua Lipa, the Queen of the West, and Hwasa, the empress of the East? 'Physical' has a 90s charm combined with a futuristic flair that only Dua Lipa and Hwasa could have pulled off. We'll never get over how amazing this sounds.
AB6IX - 'Truth Hurts' by Lizzo
Lizzo's 'Truth Hurts' took over the world and the internet by storm at the time of its release and continues to be iconic in the trajectory of world music. What we didn't imagine was that the song could get even better with AB6IX's remix. It is incredible how AB6IX was able to incorporate their own style into the song flawlessly, and it truly speaks volumes of their perfection as artists.
BTS RM - 'Champion' by Fall Out Boy
Long before K-Pop achieved the status of a global phenomenon, BTS' RM was a highly sought-after artist both in South Korea and internationally. Fall Out Boy, one of the pioneers of alt-rock/punk-pop in the Western music industry, collaborated with RM on a remix of one of their biggest hits, 'Champion.' Needless to say, RM spilled his soul out through his bars, and it resonated with listeners worldwide, as it continues to do now.
ATEEZ - 'A Little Space' by PENTATONIX
Diamonds recognize diamonds because PENTATONIX personally reached out to ATEEZ to borrow their gorgeous voices for the song 'A Little Space.' What makes this song so special is that you can hear a little bit of ATEEZ's style in PENTATONIX and vice versa. If we didn't know any better, we would have thought this was a song coming from a group who have been together for years rather than a collaboration. Yunho, San and Jongho are soulful as always, making this song a hard one to get out of your head.
What are some of your favorite K-Pop features? Please leave them in the comments down below!