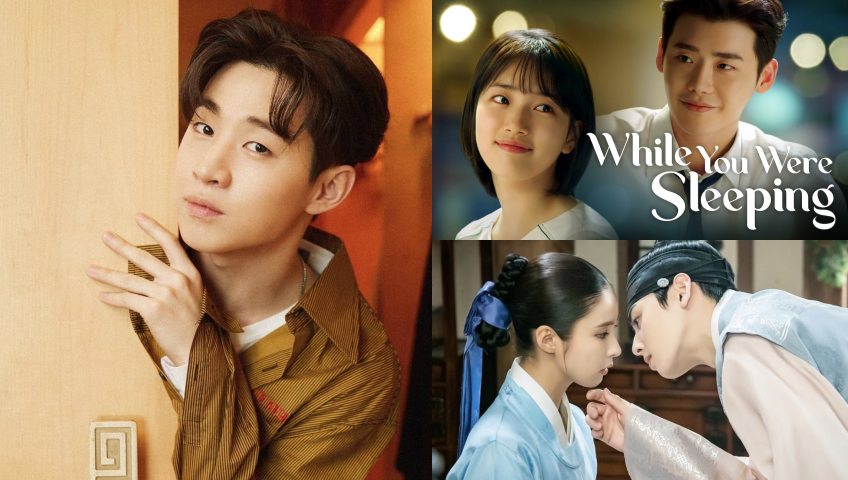 Since debuting as a Super Junior-M member to his current journey as a soloist, Libra baby Henry Lau has never failed to amaze fans all over the globe. Far from being a one-trick pony, he has successfully made a name for himself as a powerhouse multi-lingual idol, multi-instrumentalist, songwriter, producer, and actor.
One of his best stamps as an artist is his caramel-like vocals, which could easily send any listener swooning over every time. While his presence in any series is always a breath of fresh air, it hits different when we see his name on OSTs. Check out these five tracks from the Chinese-Canadian musician that made the viewing experience far more unforgettable for the audience.
It's You from While You Were Sleeping
Lee Jong Suk and Bae Suzy's pairing isn't all that While You Were Sleeping is famous for. Out of this well-loved K-drama came one of the most popular and LSS-worthy soundtracks of all time. It's You places Henry's stunning voice and penchant for piano front and center, slowly building up to a grand release of emotions that is just completely moving and satisfying.
Too Good to Be True from Dramaworld
Revolving around American college student Claire Duncan who magically enters her favorite Korean TV show, Dramaworld features a bunch of Hallyu celebrities, including Henry Lau. However, his participation in this comedy-drama does not end in acting, as he also wrote, composed, arranged, and sang the track Too Good Be True. The piece holds a compelling hook right from the top with its playful muted guitar and manages to win more love with a catchy melody and clever inserts of more instruments as it goes on.
Fall In Luv from Rookie Historian Goo Hae-ryung
Everything about this 2019 rom-com sageuk is rightfully refreshing - an unconventional treatment of the couple dynamics, light and sunny overall vibe, and fitting music that can only be pulled off with Henry's relaxed and flavorful delivery. Unlike the more common sentimental OSTs of historical dramas, Fall In Luv lies on the quirkier, contemporary side, which complements the progressive loveline employed by the lead characters.
Good Life from Final Recipe
Any SM sibling collab is always to die for, and this song from the 2013 film Final Recipe is always a pleasure to listen to. Working with Girls' Generation Tiffany Young, Henry graces the tracklist with an energetic life anthem that is sure to pump up the mood at the beginning of any day. He is also part of the movie's main cast as Mark, with Michelle Yeoh and Chin Han.
What To Do from Sweet Stranger and Me
Teaming up with NCT member and fellow Canadian Mark Lee, Henry livens up the 2016 webtoon-based K-drama Sweet Stranger and Me with a laidback jam that most definitely deserves a spot in your playlist. Even if you haven't watched the series yet, hearing this feel-good and easygoing song will make you want to look it up right away.