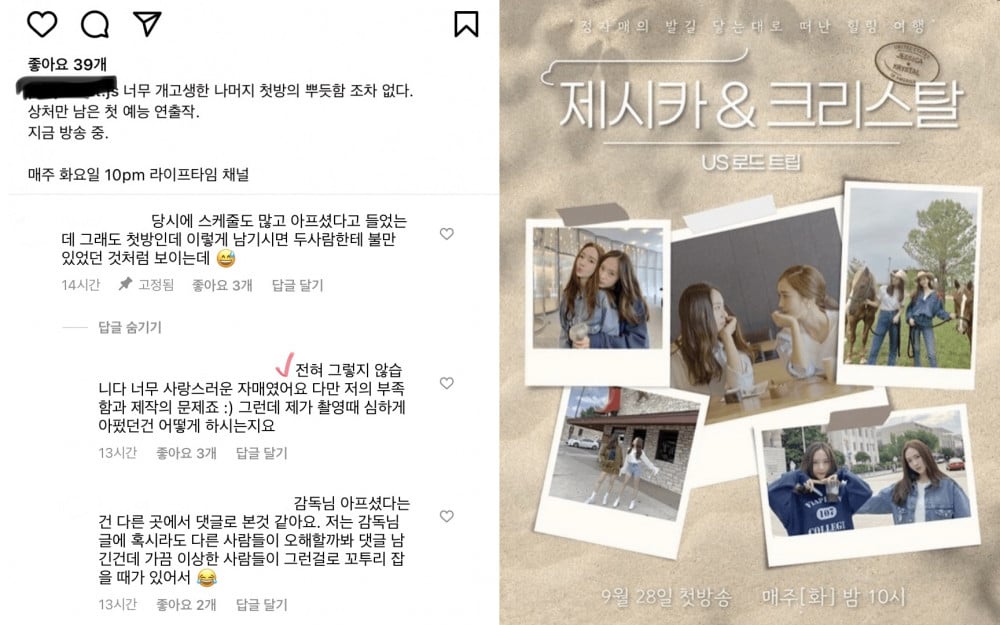 Jessica and Krystal are celebrity sisters who have been in the spotlight as they both have made a name for themselves in the entertainment industry.
The two have been receiving much love from fans as they have continued to show off their sisterhood through various reality shows and platforms such as YouTube. Jessica and Krystal have returned to the screen as they released the new season of 'Jessica & Krystal - US Road Trip.'
The show has recently gained attention as the PD shared a poster image of the show on Instagram and wrote, "I am just overwhelmed with joy about the airing of the first episode since I suffered immensely during filming. This is the first entertainment show I produced but am just left with pain. It's airing now. Every Tuesday 10 PM on the Lifetime channel."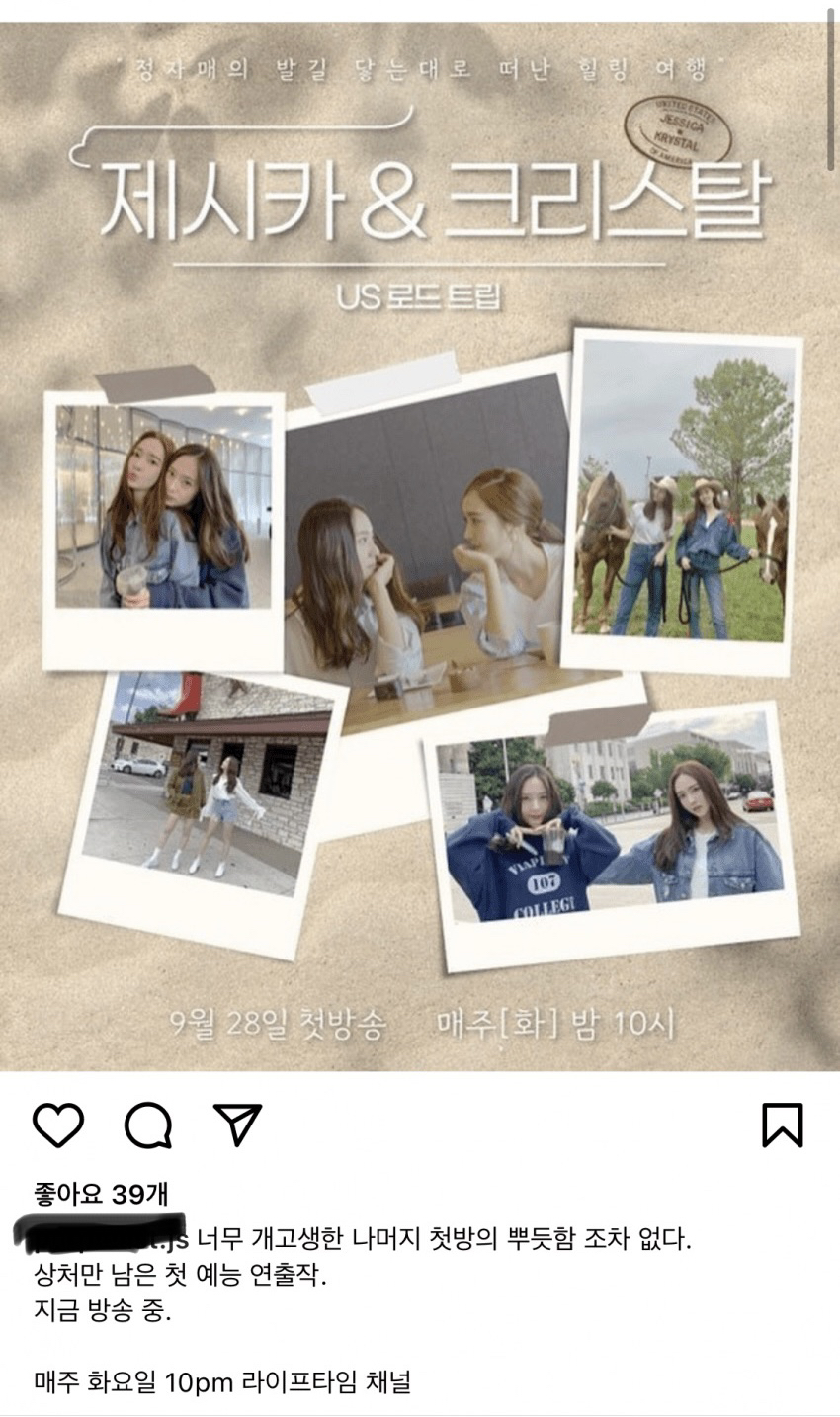 Many fans were concerned as the PD explained he suffered while filming the show and was hurt in the process. Netizens began wondering why he posted such a comment as they speculated that the producer may have had a difficult time with the sisters. Therefore, some fans asked him to elaborate and clarify the difficulties he faced while producing the entertainment show.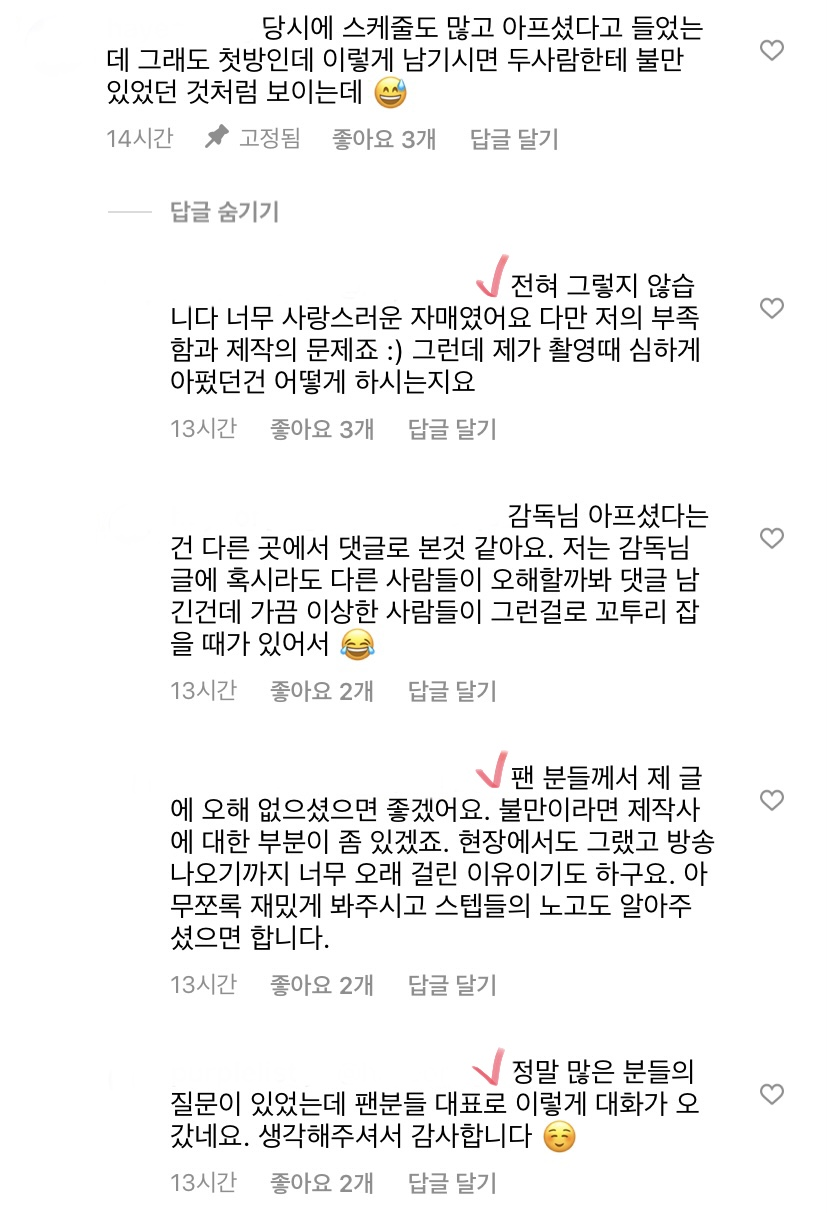 One netizen left a comment saying, "I heard that you were sick and had a lot of schedules at that time. Today is the first time airing the show, if you leave a post like this, it sounds like you have a bad feeling towards the two sisters."
The producer who created the social media post replied saying, "Not at all, the sisters were so lovely. It's just my lacking and the struggles of production. How did you know that I was sick while filming?" The PD continued to say, "I hope the fans do not misunderstand my post. The only dissatisfaction I would have is with the production company. That's one of the reasons it took so long for it to be aired. Either way, please enjoy the show and just know the staff worked hard work as well."