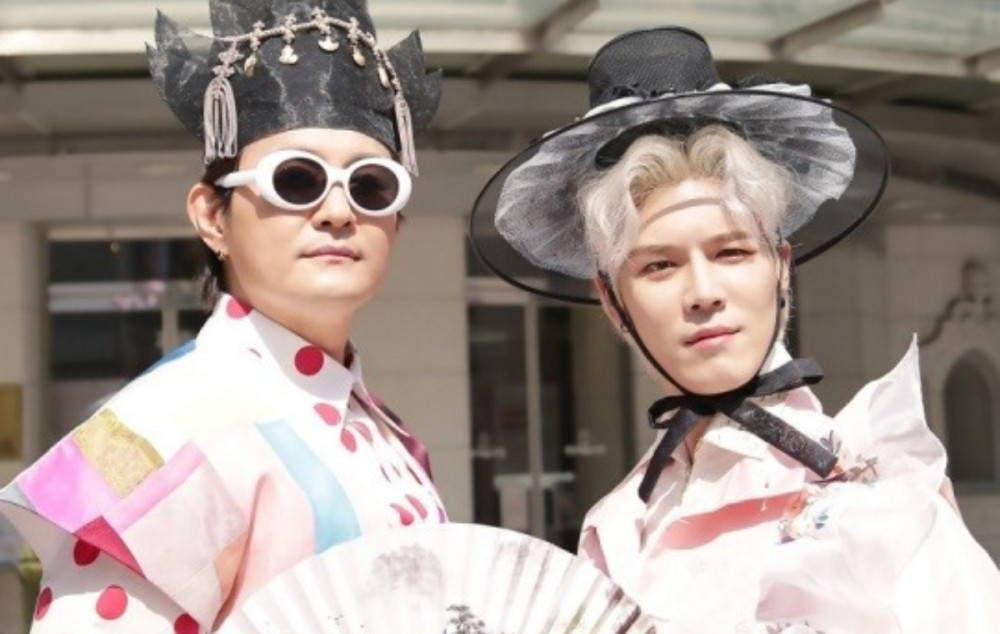 Norazo will be continuing activities after a recent COVID-19 scare.

On September 19 KST, the duo's agency Maroo Entertainment announced that both members, Jo Bin and Lee Hyuk, tested negative for the virus.

Earlier this week, two staff members of SBS's 'Good Morning,' a program Norazo recently filmed an episode for, came down with COVID-19. It was found that there was no close contact between Norazo and the related staff, and while quarantine authorities did not contact Norazo or insist they follow certain protocols, COVID-19 tests were conducted on September 18 as a preemptive response.

Now that Norazo has received a negative test result, they will continue to carry out broadcasting and comeback schedules as planned.

Meanwhile, they have extended apologies to fans after being unable to appear in the special broadcast 'Chuseok! Hyundai Home Shopping and Norazo,' where they were set to perform their new single "Buy Now Think Later" for the first time.

"It is a huge shame [that we were unable to perform] as we prepared hard so that we could show you a unique stage for the 'Buy Now Think Later' first performance," they expressed in a press statement. "We will repay the fans with an even better performance."