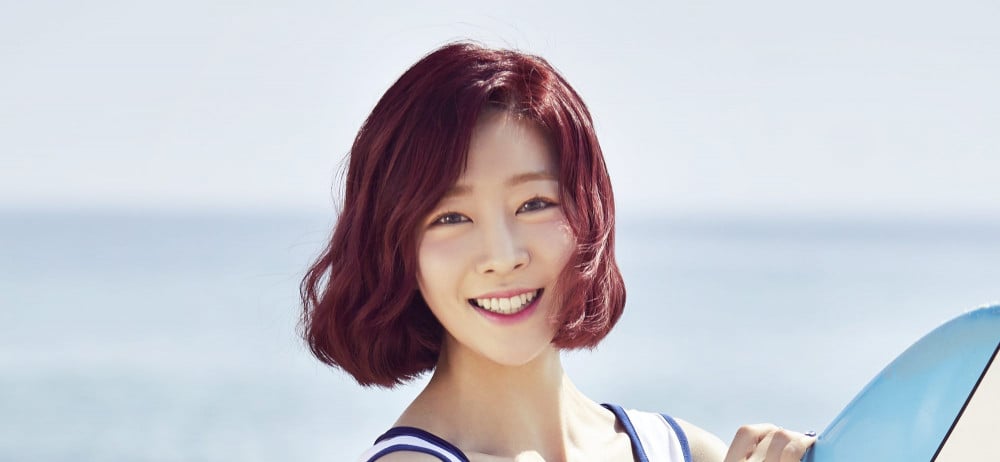 LABOUM's leader Yujeong announced her departure from the group on her Instagram.

On September 7th, LABOUM's leader Yujeong announced her departure from the group in a handwritten letter. Her letter reads as follows:
"Hello, this is LABOUM's leader Yujeong. I'm writing to deliver the news for many of you. I wanted to personally address this to you, who have been supporting us, instead of letting you know through the media articles.
First of all, thank you from the bottom of my heart for loving our 5-year-old song 'Journey to Atlantis' recently. It was an unbelievable miracle like a dream because our contract was almost about to end.
Fast forward to August 28th.. our 7-year-long exclusive contract has come to an end. I have been discussing this with the label since this past March, openly sharing my thoughts with the company.
At the end of the discussion, we have mutually decided to part ways. The rest of the members have renewed their contract with the label and will continue their activities as LABOUM, however, I would have to say goodbye to the team activities after our 7th anniversary.
I'm 30 years old now and I had to face an important decision to make which could potentially change my entire life. This called for many considerations so I have been thinking and praying over and over for the past year since the break due to the pandemic.. And I have finally made my decision.

From August 2014 when I first became LABOUM to August 2021.. I'm so grateful for Soyeon, ZN, Haein, and Solbin for standing by the team for 7 years.

I may not have been the best leader, but I can shamelessly say that I have worked diligently to be accountable for our team as the team's leader and the oldest sister.

There were many lonely and hard moments, and times when I couldn't even take care of myself, but I have never once regretted my life choices. I loved being on stage and I was happy while singing. I believe I could be where I am now all thanks to lattes who has been always supporting us unconditionally.

Thank you to everyone who has sent words of encouragement my way, even if it was just a fleeting saying. I sincerely thank every one of you including my acquaintances.

I would now put an end to life as LABOUM's leader and I want to keep moving forward taking on new challenges. I will graciously keep many experiences thus far in my deepest heart and grow based upon that thankfulness.
I would be grateful if you would continue cheering on my path as Yujeong. And please continue to support our LABOUM members as well. Thank you to NH EMG for supporting many album releases and being with us.
Everyone, I hope to see you soon healthy with good news. Thank you."