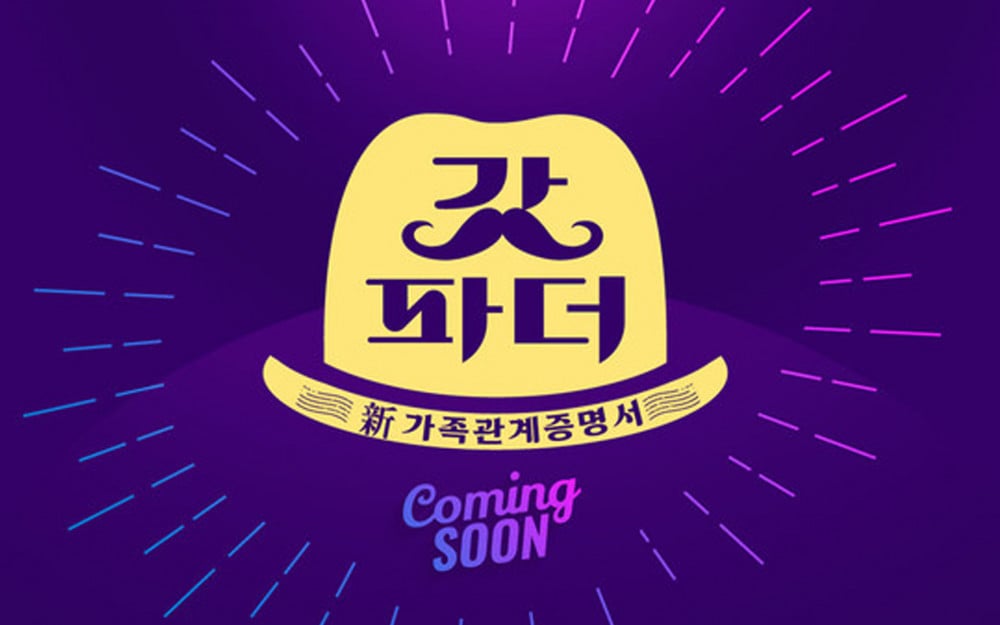 Celebrities will be paired as father and son in the new upcoming entertainment show.

On September 15, KBS announced that KBS 2TV will showcase a new entertainment program called 'New Family Relations Certificate - God Father' (Hereinafter referred to as 'God Father') in early October.

'God Father' will be an ultra-close observation entertainment reality program in which celebrities will be paired together to live the lives of father and son. Celebrities with different personalities and different ideologies on marriage and family will be brought together to live together.

Insiders stated that unimaginable celebrities have been cast to become 'National Fathers' and 'National sons' on the show. These celebrities who are already receiving much love from the public will meet as father and son to show off father-son chemistry that is closer than real family. With news of the epic cast, many netizens are highly anticipating the upcoming show.

The producers of 'God Father' stated, "We're living in an era when parents do not understand the ideologies and mindset of their children and there is no communication between parent and children. We want to show the importance of family through this upcoming show which will depict the story that unfolds between these celebrity fathers and celebrity sons."

Meanwhile, this new entertainment show 'God Father' will premiere on KBS 2TV in early October of this year.