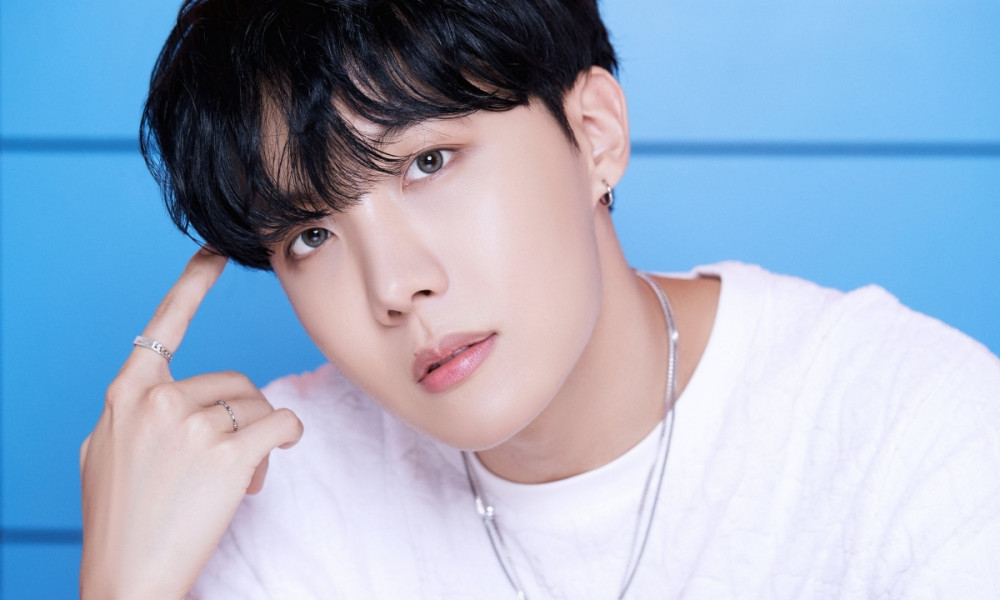 K-netizens reacted to a fan's cute misunderstanding, regarding BTS's J-Hope.
On a recent online community forum, one K-netizen brought up a comment written by an ARMY on Weverse, an artist-fan communication platform used by BTS. The netizen created a post titled, "What? BTS's J-Hope had a hidden brother?" Here, the netizen posted several screenshots of an ARMY's comment from Weverse that read, "What's Chuseok???? Hoseok's brother????"
J-Hope's real Korean name is Jung Hoseok, which sounds and looks similar to the word of Chuseok. It seems that the fan who first wrote the comment was not aware that Chuseok is a national holiday celebrated in South Korea, and after seeing the similar words 'Chu-Seok' and 'Ho-Seok', thought that J-Hope might have a hidden brother.
The netizen then posted another photo of J-Hope's profile, which had been edited by a different ARMY in response to the comment. This ARMY wrote at the bottom of J-Hope's profile, "Jung Hoseok's hidden brother, Jung Chuseok. Happy early birthday Jung Chuseok." Seeing this photo, which had been posted on Weverse, J-Hope also played along with the joke by commenting, "I'll be seeing our Chuseok soon😅😅".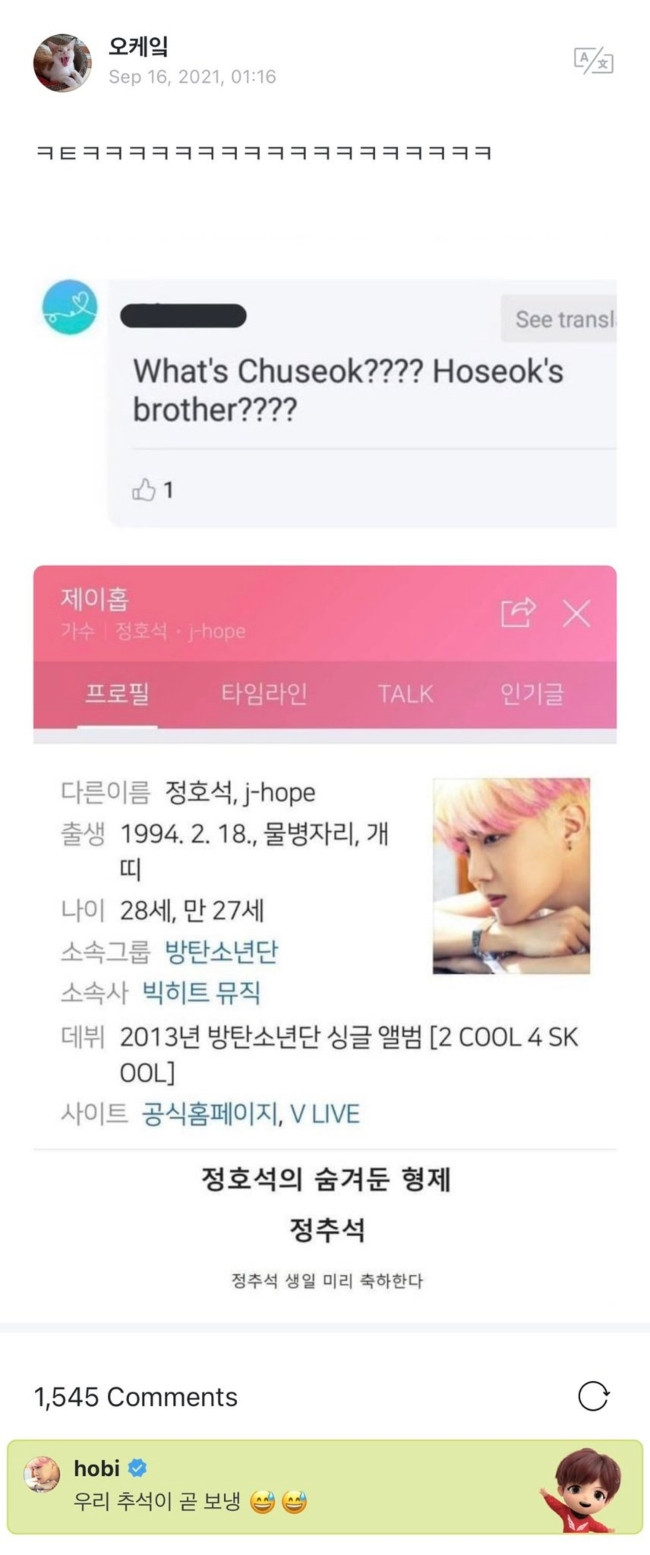 In response, K-netizens commented:


"I wish I had a brother like J-Hope."

"The witty reply [of the ARMY] makes this funnier Lollll."

"Lolll 'What's Chuseok?" So funny Lollll."

"The fan who made the witty reply about Chuseok and J-Hope who played along with it are all cute Lolll BTS fans TTT I like them so much."

"Jung Chuseok Lollllll."

"This is so funny Lollll."

"As expected, like artist, like fan."

"I like J-Hope~~~Hobi Hobi."

"BTS and BTS's fans are all likable."

"These comments are so cute TTTTT Lolllll."

"But the fact that the foreign fan knows the reused korean character is amazing Lolllll It's probably a fan who knows a bit about Korean culture, right? So frickin' cute Lolll."