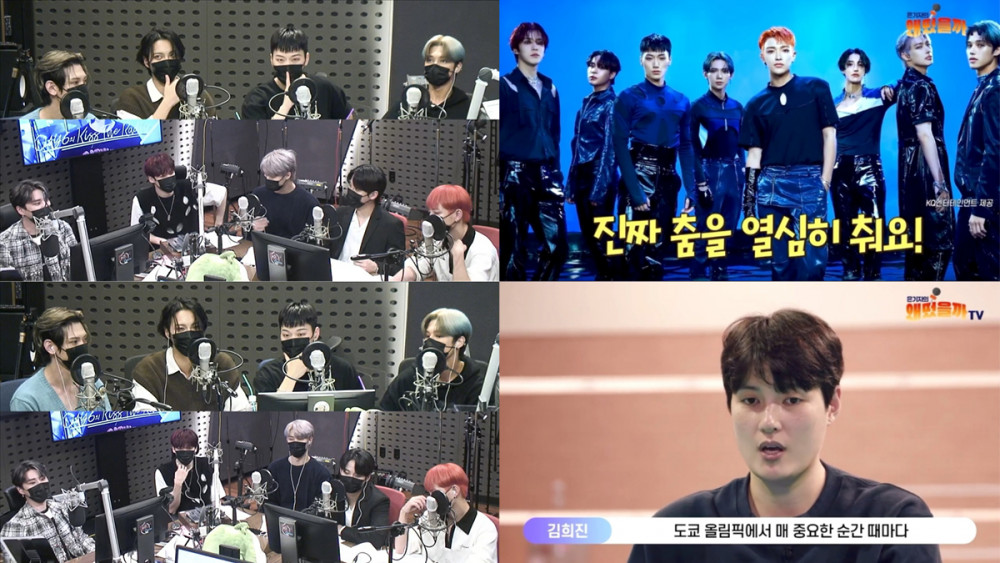 On September 16, ATEEZ appeared as guests on the radio program 'DAY6's Kiss The Radio' in light of their recent comeback with 'Zero: Fever Part. 3'!
During the radio show, DJ Young K mentioned that Olympic volleyball player Kim Hee Jin, who recently returned from Tokyo after the Korean national's team's historic performance, had talked about being a fan of ATEEZ a day earlier.
All of the ATEEZ members couldn't hide their gratitude, as San spoke up on behalf of the group. He said to the volleyball player, "We were cheering you on so much [during the Olympics]. Thank you so much for shining for South Korea, and thank you so much as well for liking ATEEZ. We will continue to be ATEEZ who work hard at all times."

Previously, during an interview, volleyball player Kim Hee Jin talked about the K-Pop songs that played during the '2020 Tokyo Olympics'. She said, "I liked hearing all the K-Pop songs. I actually like ATEEZ. The reason that I like them is that they put so much hard work into their dance. And during the Tokyo Olympics, whenever there was a really important moment for me during the games, ATEEZ's song 'Win' was always playing. And whenever that song was playing, we always won. We turned the game around. That's why I am still listening to that song these days."