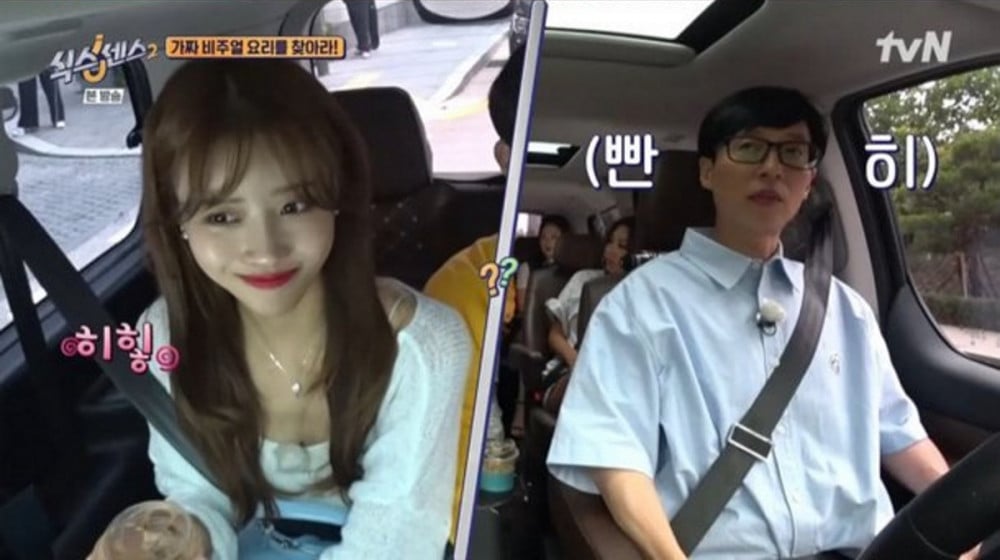 Jeon So Min says Lovelyz' Lee Mi Joo resembles Yoo Jae Suk.

On the September 10th episode of 'Sixth Sense 2', the cast members were discussing their MBTI types when Yoo Jae Suk revealed he and Lee Mi Joo shared the same type, ISFP. Jeon So Min then expressed, "Yoo Jae Suk oppa kind of looks like Lee Mi Joo," which he denied. The Lovelyz member also said, "We don't look alike. My idol career is based on this."

After a pause, Yoo Jae Suk said, "Still, your mouth does stick out a bit like mine," and Jeon So Min replied, "It does stick out a bit. That's why I said Lee Mi Joo is like Yoo Jae Suk oppa's daughter."

Oh Na Ra then chimed in, saying, "When I look at Lee Mi Joo, I think of Na Eun's mother," revealing she thinks Lee Mi Joo and Yoo Jae Suk's wife Na Kyung Eun look alike.

Do you see the resemblance between Lee Mi Joo and Yoo Jae Suk?