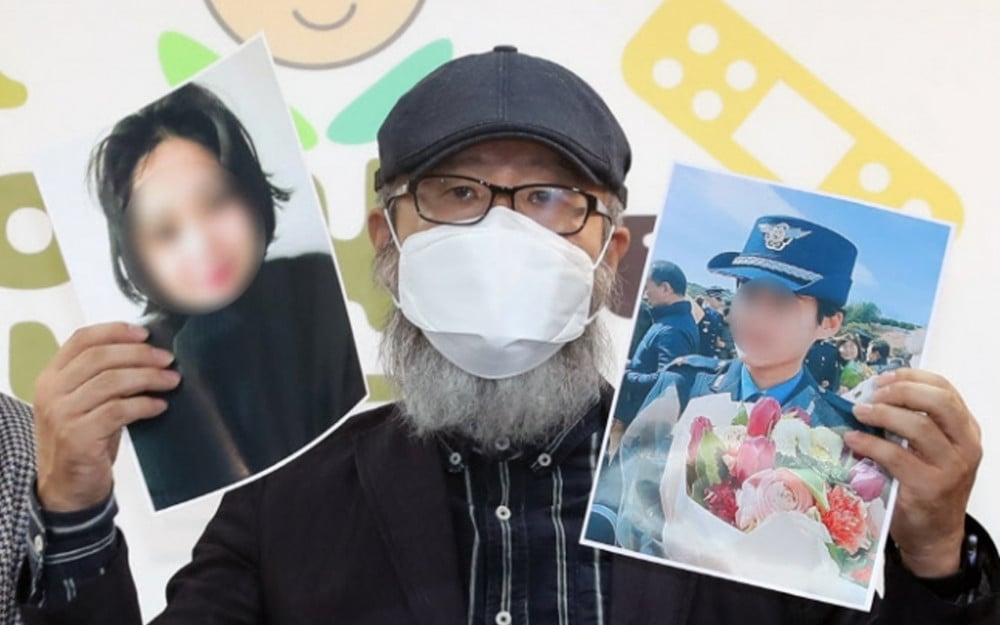 The father of the late Air Force sergeant, Lee Ye Ram, who took her own life after being sexually harassed at her military base, decided to release the name and photo of his daughter in hopes of a fair trial. The late sergeant's father is appealing for a special prosecution.

Sergeant Lee's father held a press conference at the Military Human Rights Center in Mapo-gu, Seoul on September 28 and said, "If we take a look at the current investigation method, it seems that the military investigation team is intentionally neglecting to do proper investigation and is covering up for their own family members." In addition, he stated, "We must not allow the military to conduct any more investigations, and all those who investigated the case should also be subject to investigation." He urged the ruling and opposition parties to decide as soon as possible to introduce a special prosecutor.

He continued to explain, "The military's legal and investigation teams from the 20th Fighter Wing of the Air Force and the Air Force Headquarters conducted poor initial investigations. The Ministry of National Defense Investigation Headquarters and the Ministry of National Defense Prosecutor's Office investigated poorly again and have shattered our expectations." The Late Sergent Lee Ye Ram's father explained that except for the first and second perpetrators, the nine suspects who are being prosecuted without detention will be able to escape punishment due to the poor conduct of the military prosecutors.


He continued to criticize the ruling of prosecution without detention, saying, "I heard that the investigation materials could not be properly reviewed due to poor investigation data or that some members of the executive members of the military interfered with the military prosecution and the Ministry of National Defense used the Investigation Review Committee as a shield."

He continued to plea for a special prosecutor to take on his daughter's case as he stated, "Please introduce a special prosecutor to this case so that all parents who have sons and daughters will not lose faith in the president and lawmakers of South Korea."

Sergeant Lee's father also stated during the press conference on this day, "I know who killed my daughter," as he revealed the photo and name of his daughter. He continued to say, "I have a strong desire to make an appeal even to reveal the face and name of my daughter."

The victim's legal representative also stated, "The basis of the investigation is to reveal the facts, but those at the Ministry of National Defense Prosecutor's Office are all in favor of not prosecuting the case despite the serious conflict of facts. All of these issues should be investigated by the special prosecutor."