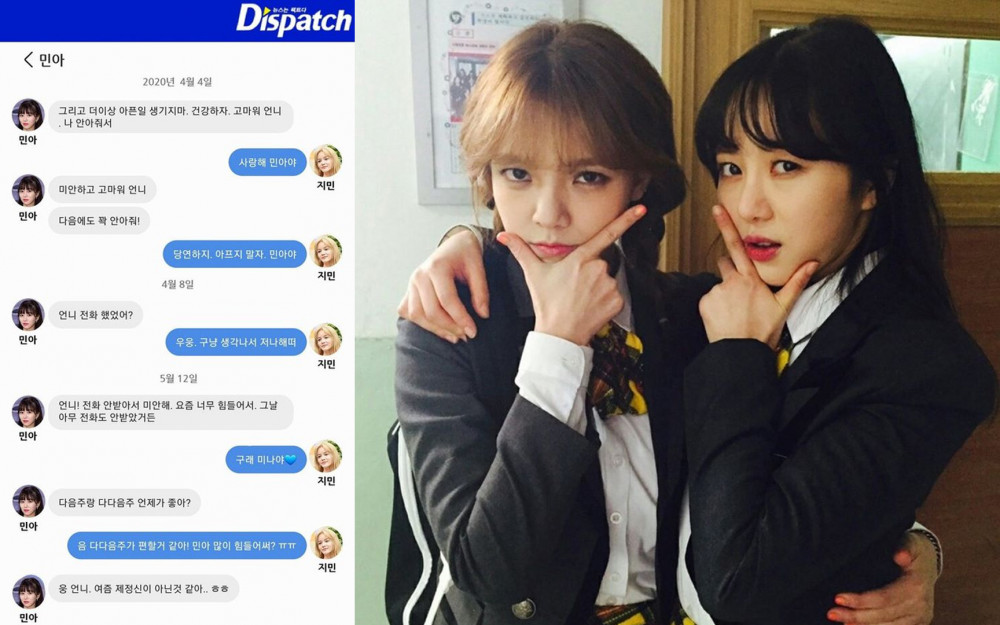 Just a few hours ago, media outlet 'Dispatch' revealed the 128 minutes long transcript and text messages regarding former AOA members Mina and Jimin, stating they want the public to see the whole picture.

After seeing the messages and the conversation between the former idol group members, netizens were perplexed and were shocked as the other side to the story of the AOA bullying incident was revealed. According to the messages that were revealed by Dispatch, it seemed that Jimin was only being strict to Mina as the leader of the girl group who wanted all the members to do well.
In April 2020, Mina and Jimin made up with each other. On April 3rd, 2020, Jimin's father had passed away. Mina came to his funeral on the 4th, and Jimin apologized. According to the revealed text messages, they reconciled and hugged each other. Then on July 3rd, 2020, Mina suddenly opened up about the bullying in the group. 'Dispatch' then revealed the transcript of the two-hour-long conversation between Mina and the AOA members on that day.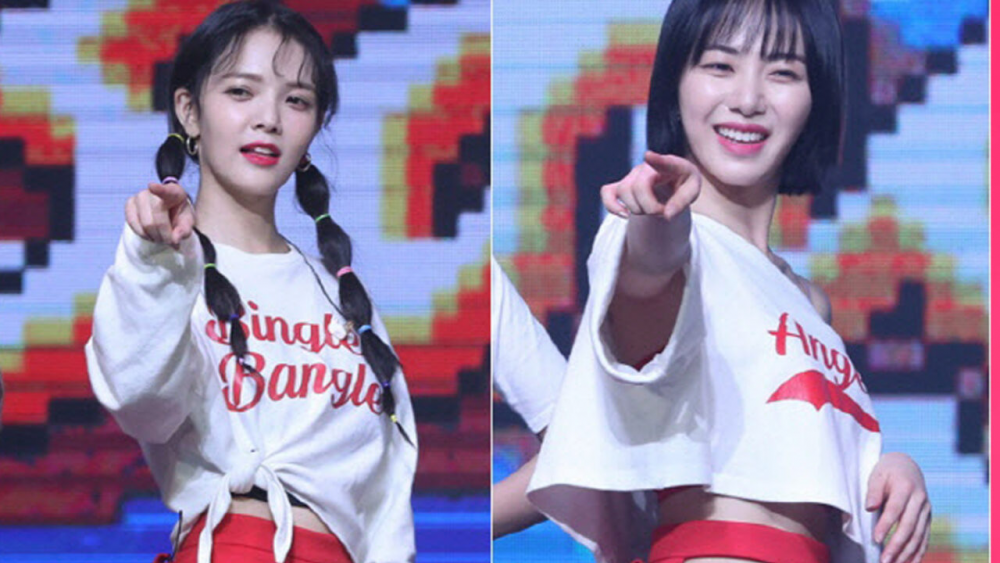 According to the revealed transcript, Jimin said she was sorry for everything, but she doesn't really remember what she had done. Mina said that's not an apology if she doesn't even remember anything. Other members came in to arbitrate; however, the two couldn't make up for their differences.
Now, many believe that Mina may also have been the perpetrator after Dispatch revealed Mina's text messages with the FNC staff members. According to those messages, Mina ordered managers to make an appointment with her dentist on her behalf. She also asked them to book a session with an esthetician for her mother on her behalf.

A few hours after these messages were revealed, netizens gathered an online community to share how they felt about this whole ordeal. The messages between the AOA members, including Jimin and Mina, were shared on the online community where netizens shared their thoughts. Netizens commented, "It's crazy how Jimin still stayed alive after all this. I hope her the best," "I feel so bad for Jimin and even Seolhyun. Seolhyun especially. She went through so much. She didn't want to negatively affect the team so she even fainted on stage after doing individual promotions on top of group promotions. But all she gets is being a bully," "I'm so done with Mina," "I don't even want to see Mina anymore," "I knew this was going to be like the T-ara incident once again," "Mina is the worse version of Goo Hye Sun, a crazier version," "Jimin needs to make a comeback," "Mina is so weird," "She is only satisfied when everyone says sorry to her," and "So Mina is the real villain."