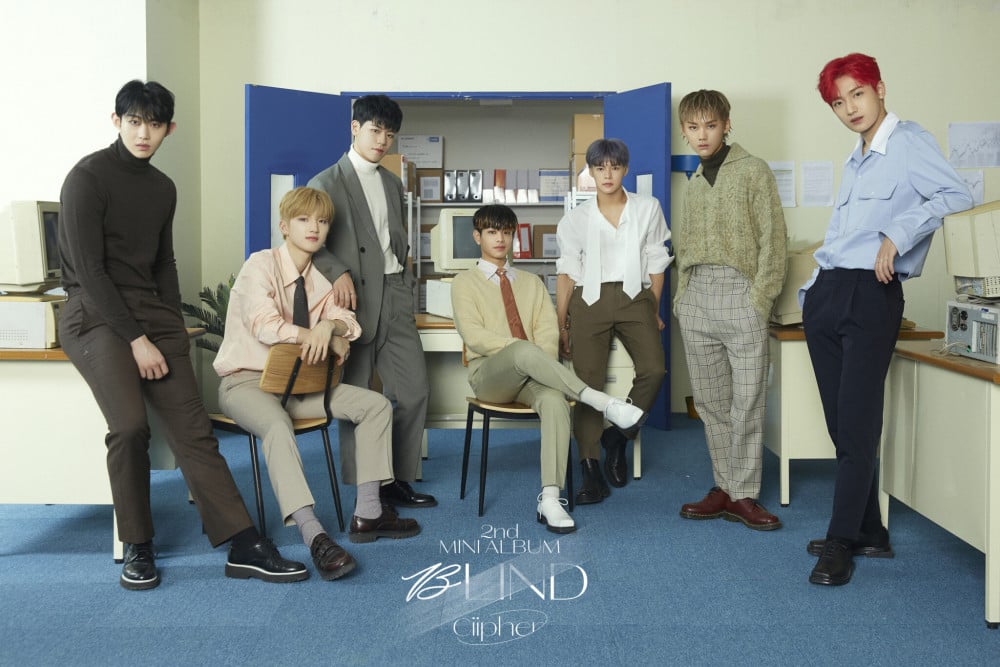 Ciipher has now unveiled a new concept photo for the upcoming 2nd mini-album, 'BLIND.'
The image features them in an office space together. The office looks quite retro from the boxy computers and pastel color palette. The boys themselves look professional and handsome dressed in business-casual fashion.
Meanwhile, 'BLIND' is set to release on September 28th. Stay tuned!