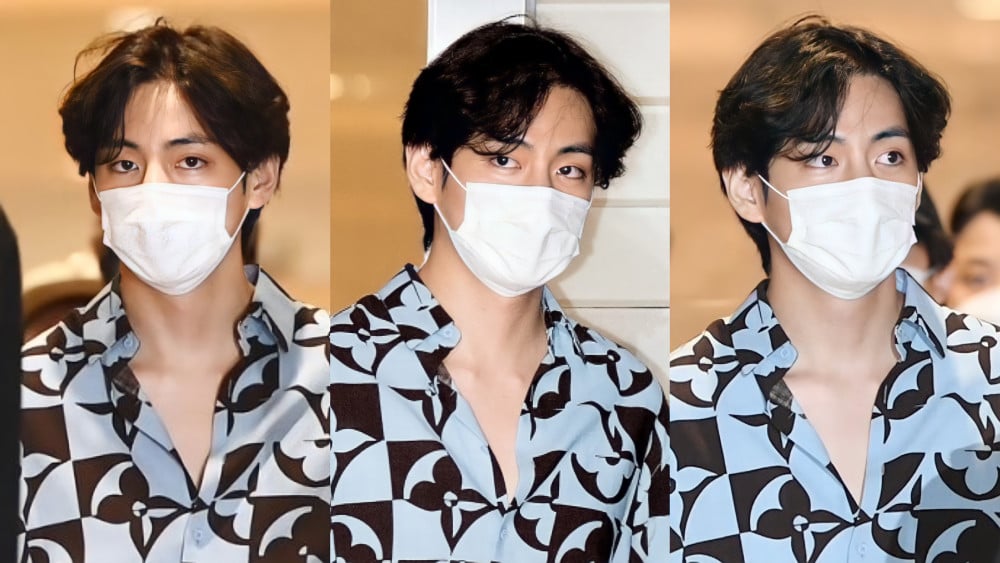 BTS's V, aka Kim Taehyung, departed for NYC from South Korea with the group on September 18 KST for their upcoming UN General Assembly speech. While every BTS member looked dapper in their airport looks, V especially received a lot of attention.
In his head-to-toe Louis Vuitton outfit, he looked dazzling. His airport look has managed to become the hot topic of the paparazzi this time as well.
With over 40 articles written about him, Taehyung received so much media coverage, and he was seen trending on major Korean platforms such as the main pages of Naver and Nate.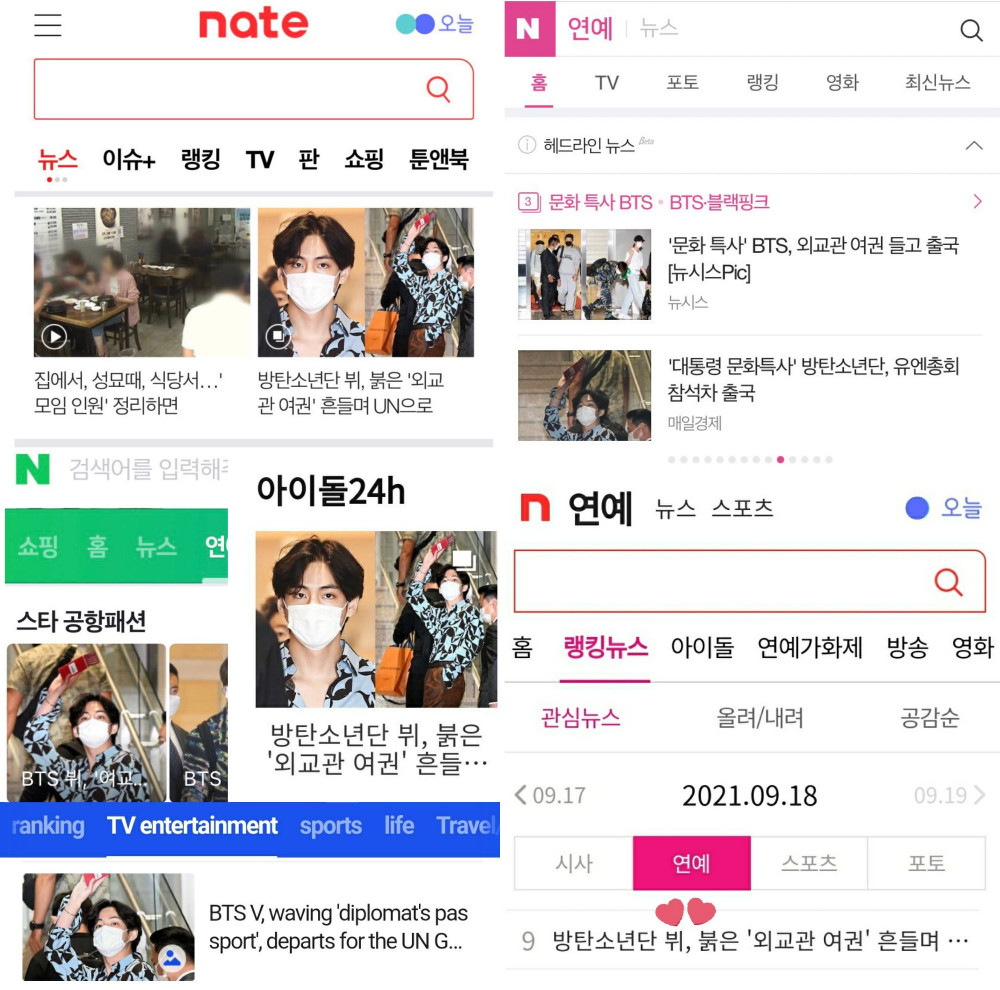 Taehyung also became the highlight of video coverage as he was the only member to get most solo fancams.
Here are some of the titles K-Media used for BTS's V, praising his prepossessing looks and phenomenal fashion sense:
"Baby Prince V leaving for the United Nations General Assembly"

"V, handsome even during Chuseok holidays"

"BTS V 'Eye contact that pierces the hearts of ARMYs"

"BTS V, an elf" (note: elfin beauty)

BTS V, 'A sculptural look that doesn't need words'

'Today's visual- BTS V, the departure of sculpture'

'BTS V- God Taehyung Kim'

'BTS V, World Star's Exceptional Luxury Fashion'
Pictures of him were used as the thumbnails for most, if not all, of the videos and articles of the group departing for NYC.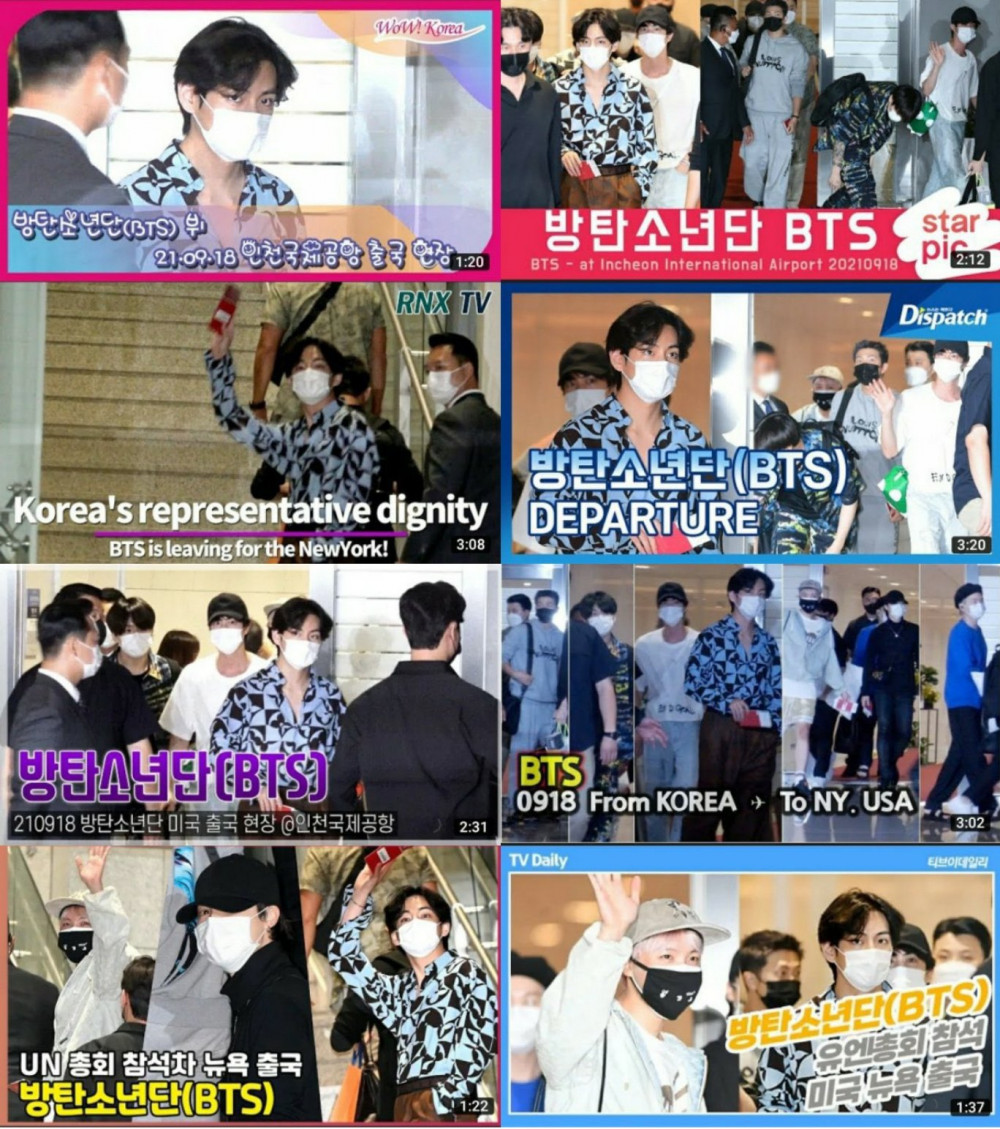 After his charismatic appearance at the airport, "FASHION ICON V" becomes a trending topic worldwide as fans can't seem to stop talking about his remarkable visual.
"Kim Taehyung" & "FASHION ICON V" peak at #9 and #10 worldwide trends as netizens applaud his 'main character look' as one fan quotes:
"The Airport is his Runway and he definitely owns it."
Alongside "Kim Taehyung," the terms "FASHION ICON V," "BABY PRINCE V," also trended.
He is the only member to trend worldwide with two tags in the top 10 trends after the group's departure. His articles were also trending on the main page of Naver, the main entertainment page of Nate, and under the HOT category of The Qoo being the only member to do so.