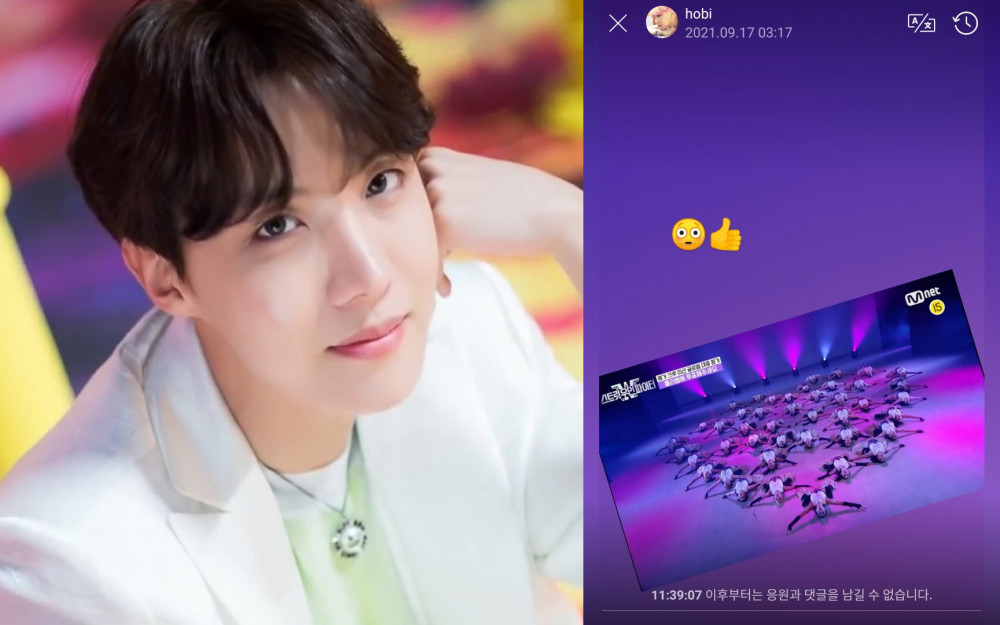 BTS's J-Hope shared his support for the dance crew HolyBang on 'Street Woman Fighter' through Weverse.

On September 17, J-Hope shared a captured image of HolyBang's Mega Crew dance performance on the fan social account Weverse with a caption showing a thumbs-up emoticon.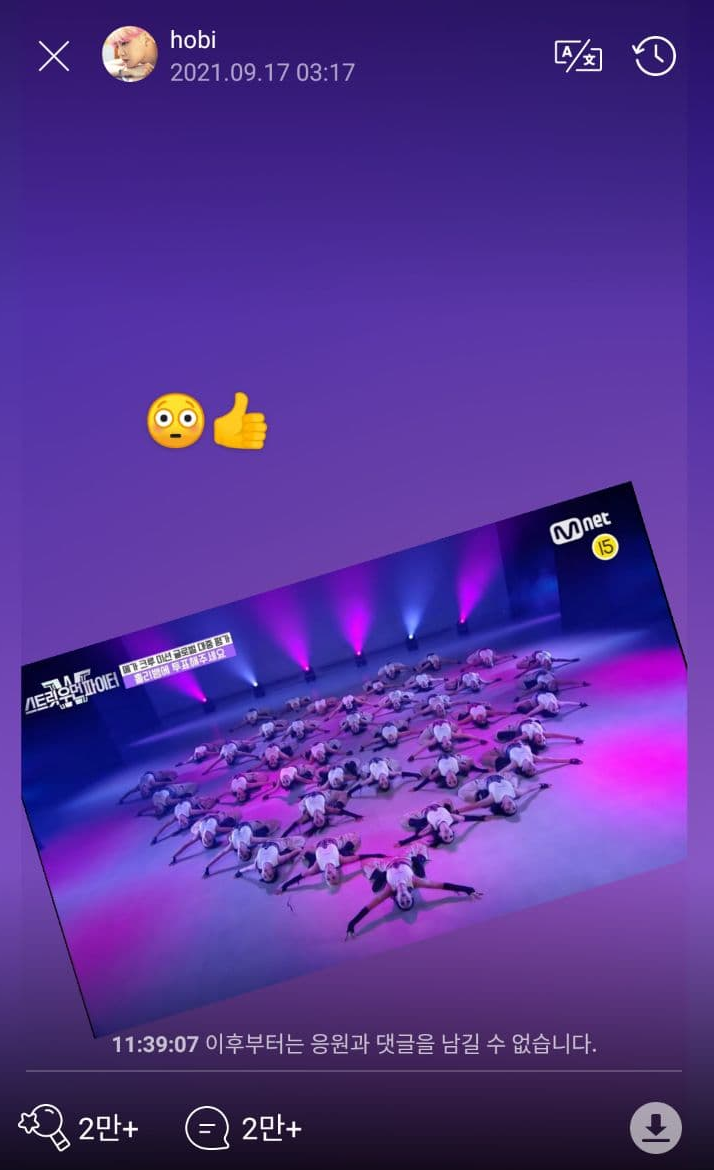 It has been known that BTS's J-Hope gained recognition as a street dancer under the stage name of Smile Hoya and won various dance battles. He is currently known as the main dancer of BTS and the choreography team leader within the boy group being renown worldwide for his excellent dance skills.

In addition, it has been known that Hertz from HolyBang had graduated from the same dance academy as J-Hope. After seeing J-Hope's post, Hertz thanked J-Hope through her Instagram story saying, "Hoseok thank you."