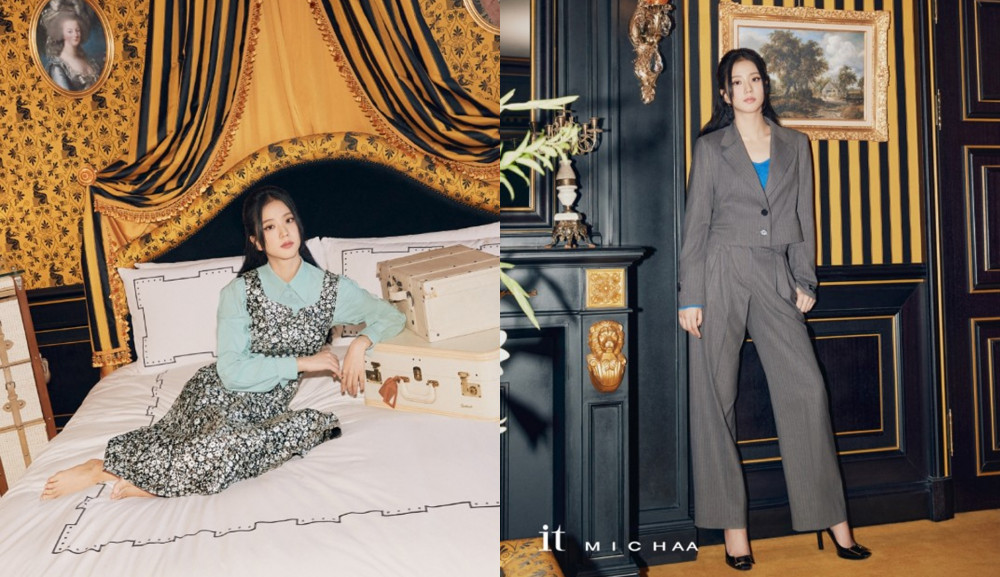 BLACKPINK's Jisoo showed off her beauty in fall fashion.
Korean fashion brand it MICHAA released the pictorial of Jisoo, their muse, wearing the Fall 20201 women's fashion line. Taking consideration of the recent times when traveling has become difficult due to the COVID19, it MICHAA released the pictorial with the theme of time-traveling. Jisoo became a time traveler who travels back in time to show off vintage fashion with her graceful charms.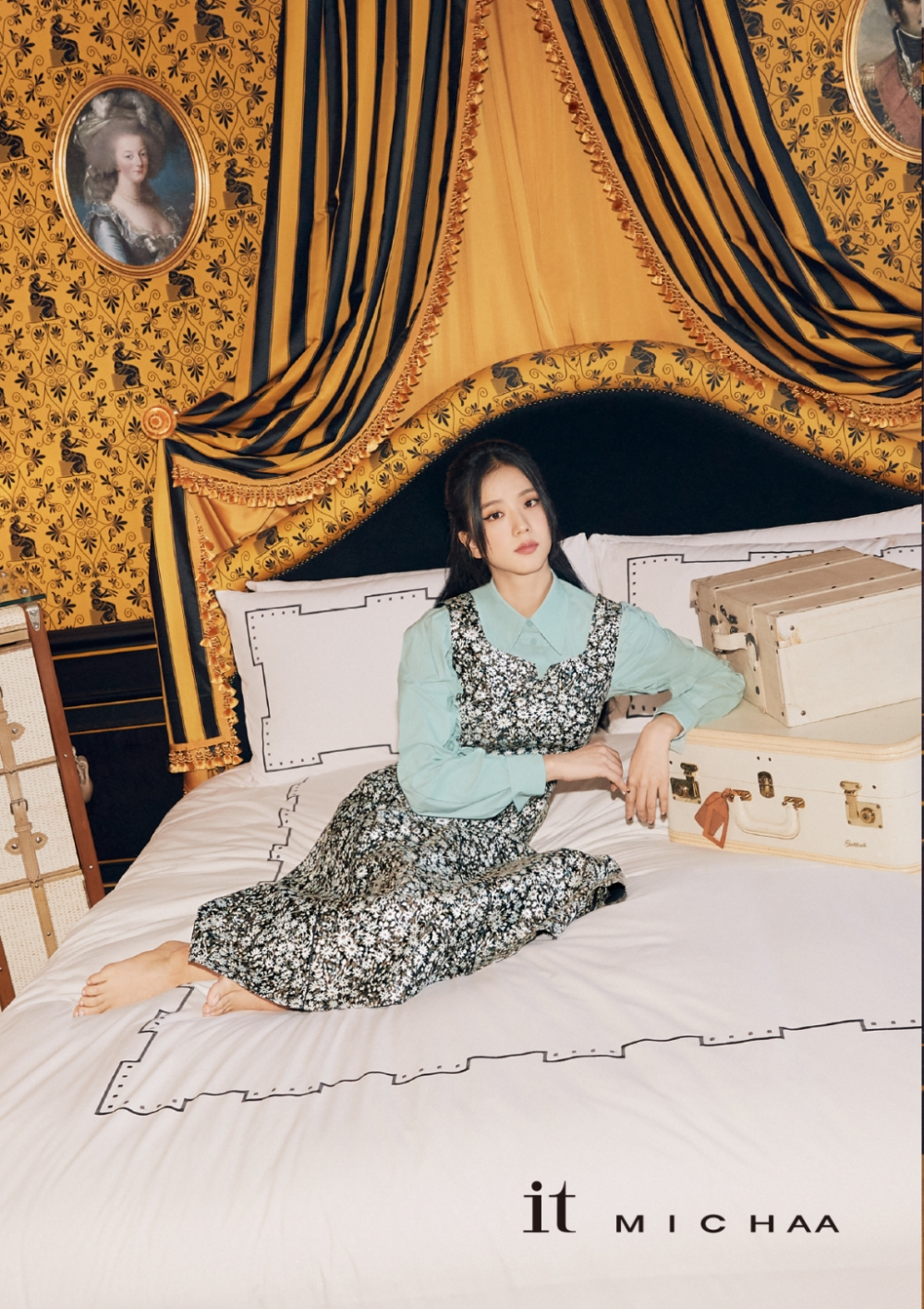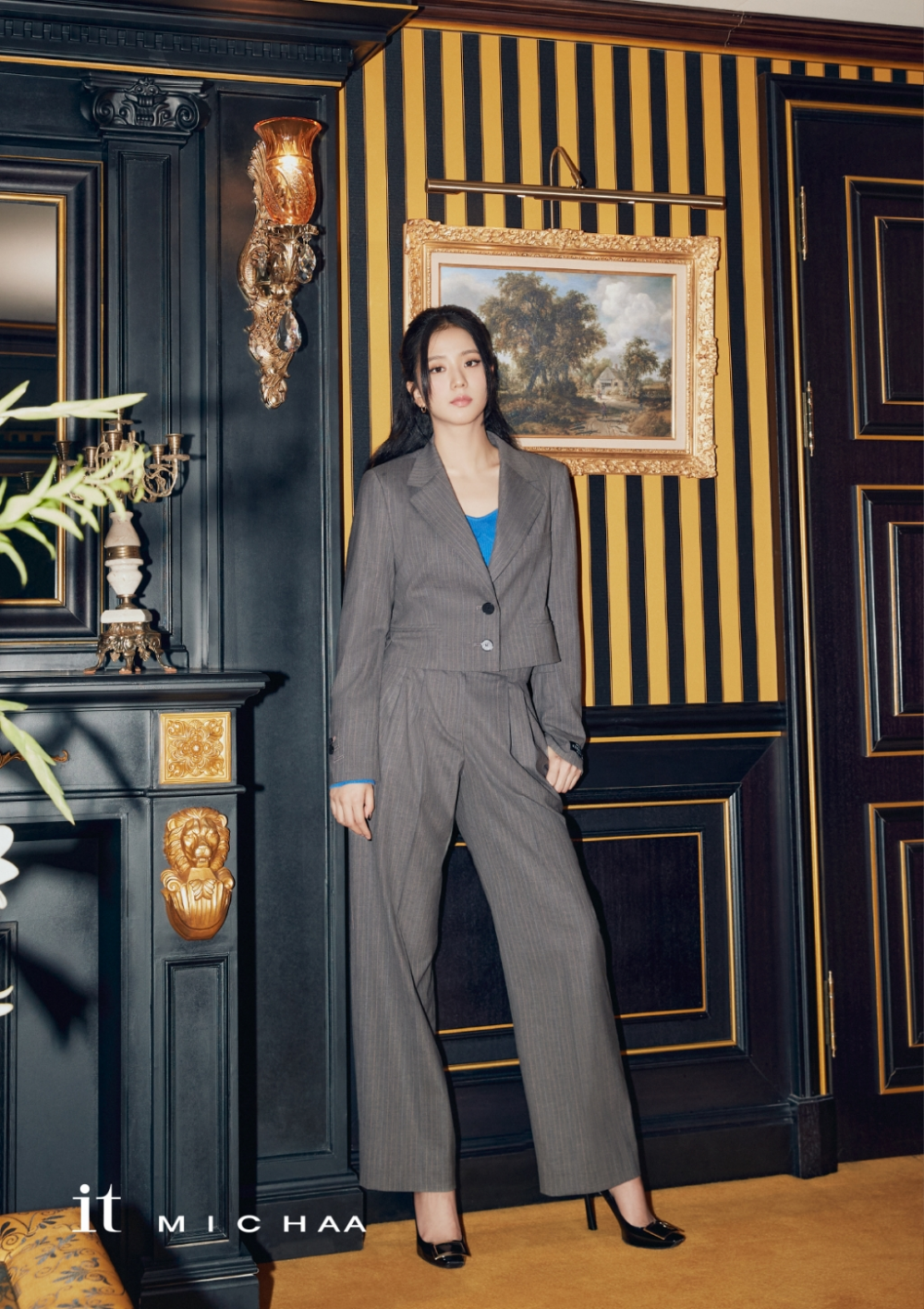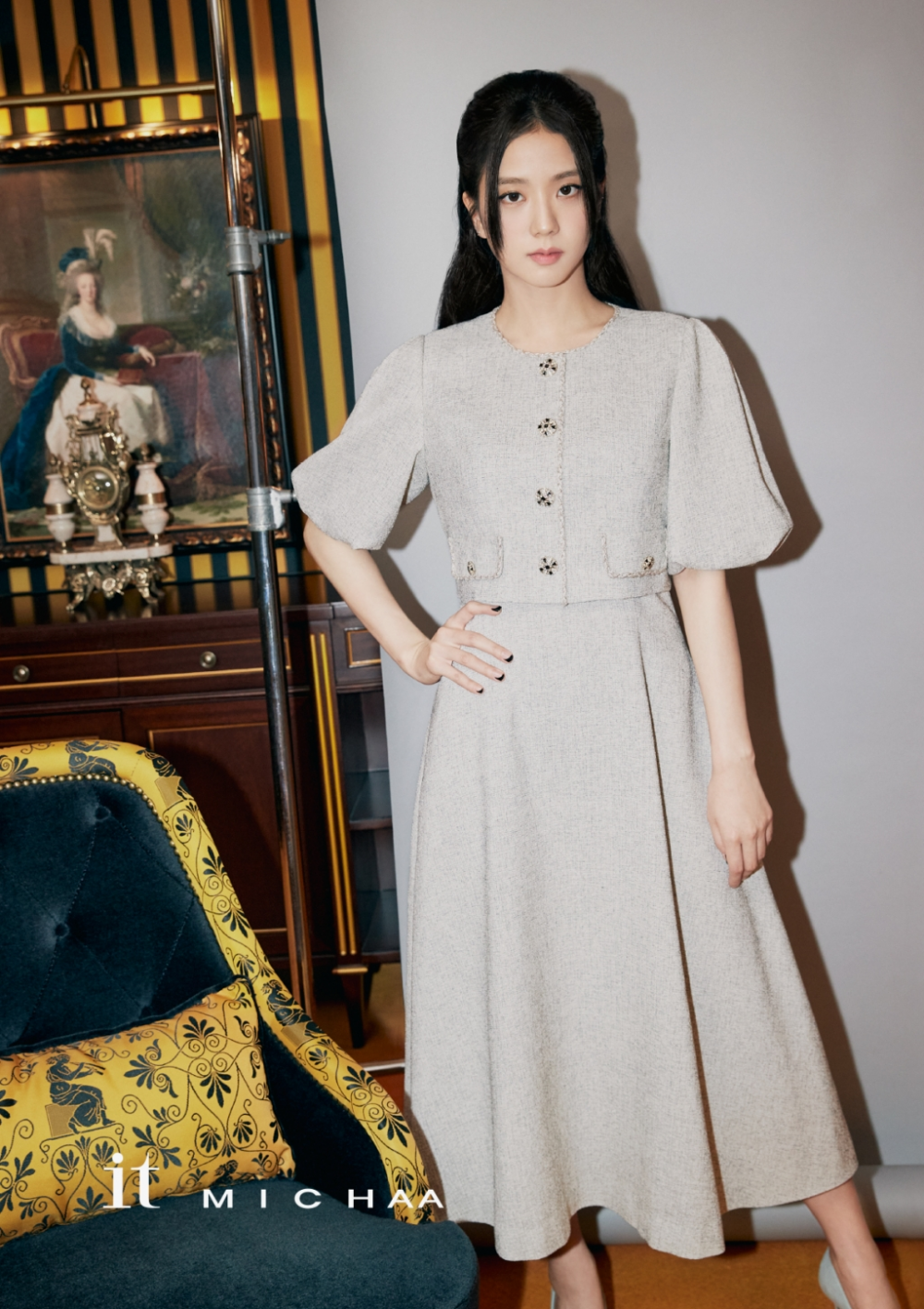 Jisoo radiated her lovely charms by wearing a colorful floral print dress over a mint-colored blouse. She is seen sitting on the bed with her luggage as if she had just arrived at her destination. In another photo, she is seen wearing a grey striped suit exuding a more chic and business woman-like vibe. She matched the grey suit with simple and classic black heels. In the third photo, she catches everyone's attention wearing a classy beige dress accented with unique buttons.