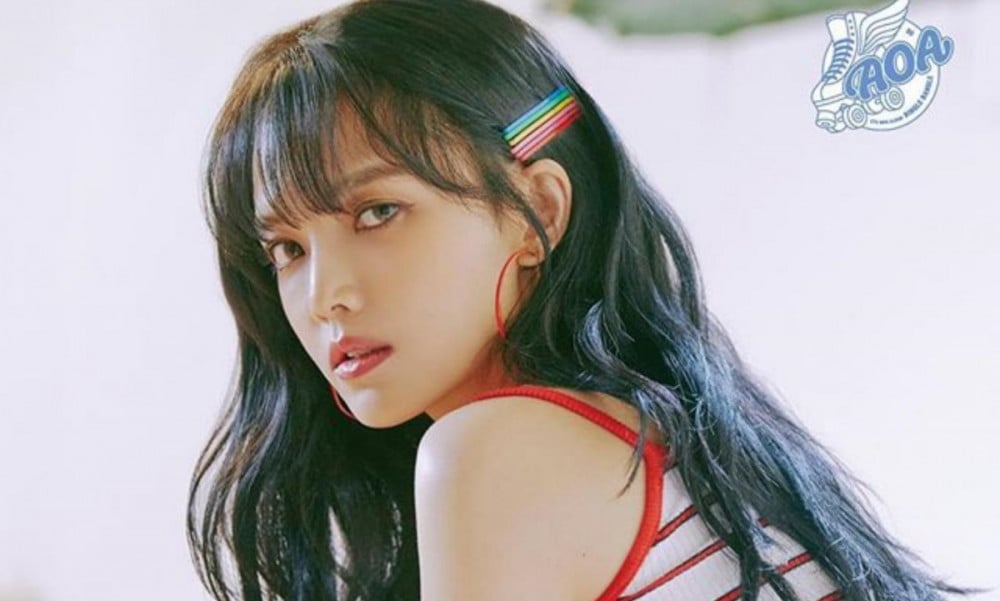 An alleged neighbor of Jimin gave netizens an update on the former AOA member.

Recently, netizens have been discussing a post by an alleged neighbor of Jimin, who's stayed out of the spotlight ever since she left AOA in July of 2020. The alleged neighbor wrote, "I live in the same building as Jimin, so I see her very occasionally when she walks her dogs. I hope she can be more confident when she walks around in the future."

The poster continued, "I can't see her face very well because she wears a mask and hat. I can just recognize that it's Jimin. I don't know if she's gotten skinnier because she used to be very skinny. I think it's a pity that she's always going around with her head down."

This past January, Jimin was reportedly living life completely secluded after her departure from the entertainment industry. She left AOA after former member Mina revealed she was the victim of bullying by Jimin during her 10 years with the girl group.