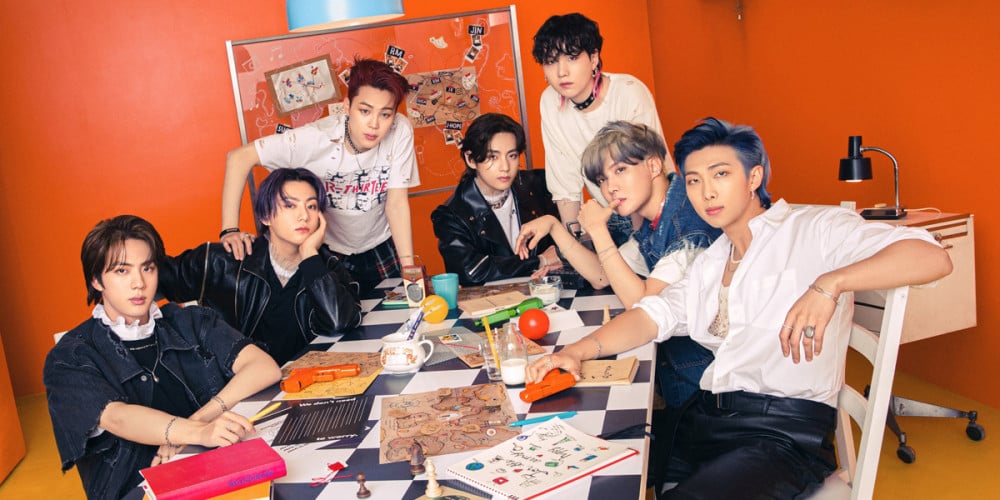 BTS's "Butter" has just returned to #1 on Billboard's 'Hot 100'!
As several industry insiders predicted, BTS's "Butter" has successfully climbed its way back up on the 'Hot 100' chart for the week of September 11 following the release of the Megan Thee Stallion Remix back on August 27.
Furthermore, according to Billboard, "Butter" has also secured its 14th week at #1 on the 'Digital Song Sales Chart' this week, also reentering the 'Streaming Songs' chart at #35.
This week now marks "Butter"s 10th overall week at #1 on the 'Hot 100' chart since its release.
Meanwhile, Billboard has also announced the #1 single for its 'Songs of the Summer' chart, which ran from Memorial Day (June 12) through Labor Day (September 11). BTS's "Butter" officially finished at #1, followed by Olivia Rodrigo's "Good 4 U" at #2, Dua Lipa's "Levitating" at #3, and Doja Cat feat. SZA's "Kiss Me More" at #4.
Congratulations, BTS!