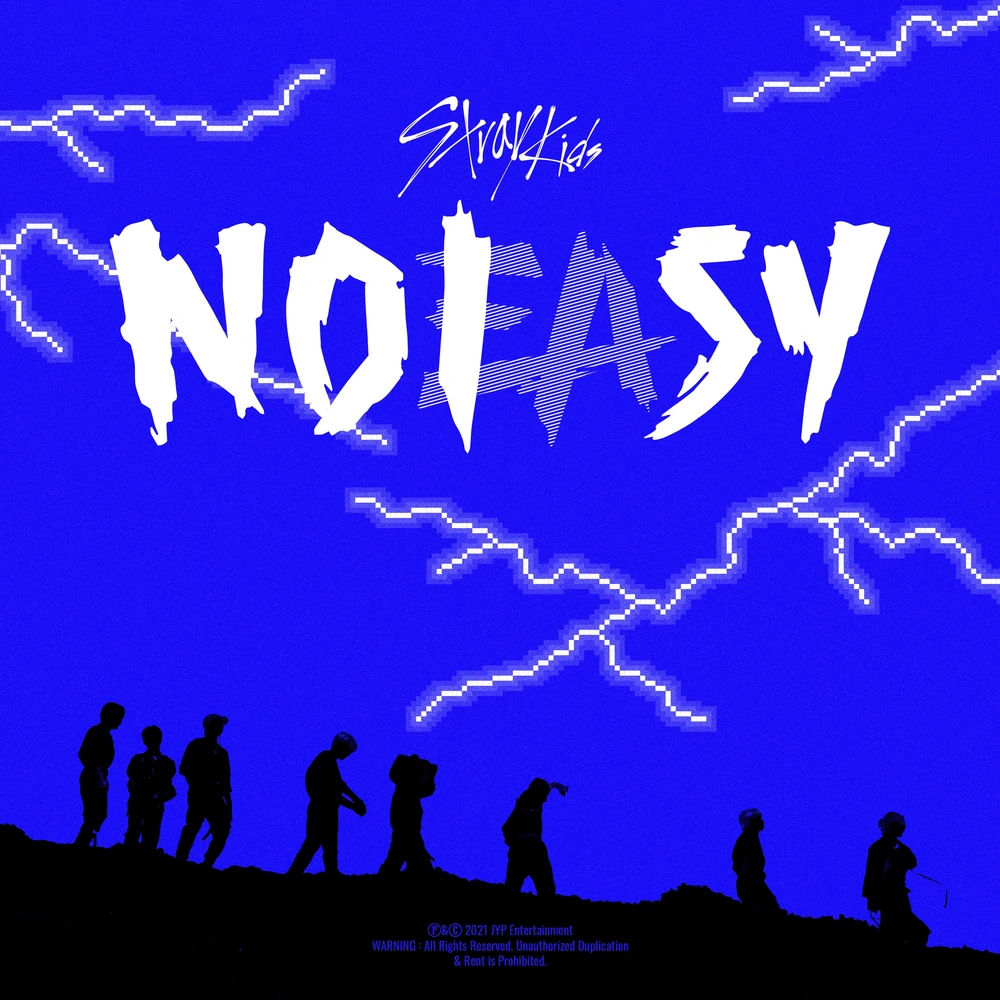 [This review reflects the opinions of the author and not necessarily those of allkpop.]
Track List:
1. CHEESE
2. Thunderous
3. DOMINO
4. SSICK
5. The View
6. Sorry, I Love You
7. Silent Cry
8. Secret Secret
9. Star Lost
10. Red Lights (Bang Chan, Hyunjin)
11. Surfin' (Lee Know, Changbin, Felix)
12. Gone Away (HAN, Seungmin, I.N)
13. WOLFGANG
14. Mixtape : OH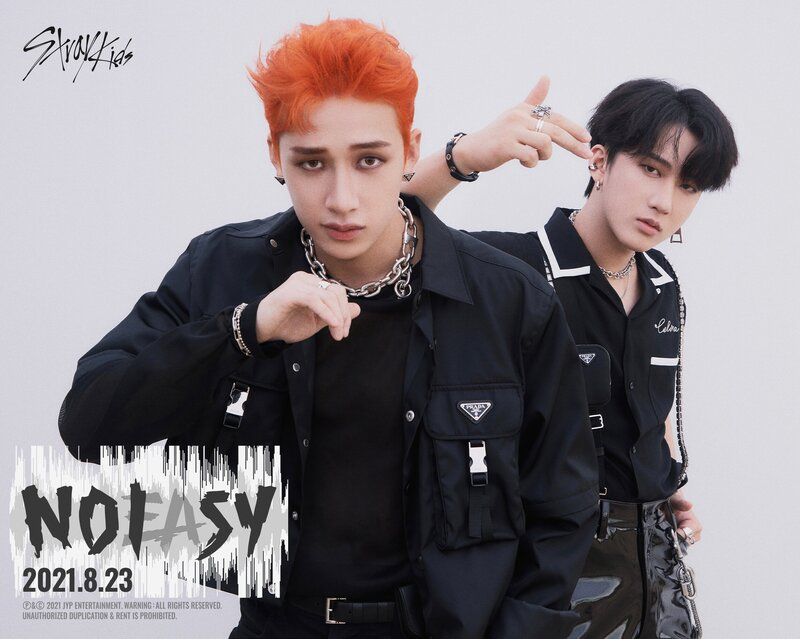 NOEASY is Stray Kids' second-ever full-length album release. With the aptly entitled "THUNDEROUS," leading this massive 14-song album as the group's chosen title, Stray Kids is back to deliver a "NOEASY" (see: noisy) comeback of very loud proportions. "THUNDEROUS" boasts a loud exclamation of 'sorikkun,' a term for singers of traditional Korean storytelling: pansori. As the album's title hints at, the group is here to bring the noise unapologetically.

"CHEESE" is the album's electric guitar-laden intro. Featuring an enormous beat and passionate performance, this intro is intense and in-your-face. Serving as a lead into a large array of tracks, this fierce song features a multitude of speeds and flows. If there's one thing this album has, it is chanting, and "CHEESE" is no exception.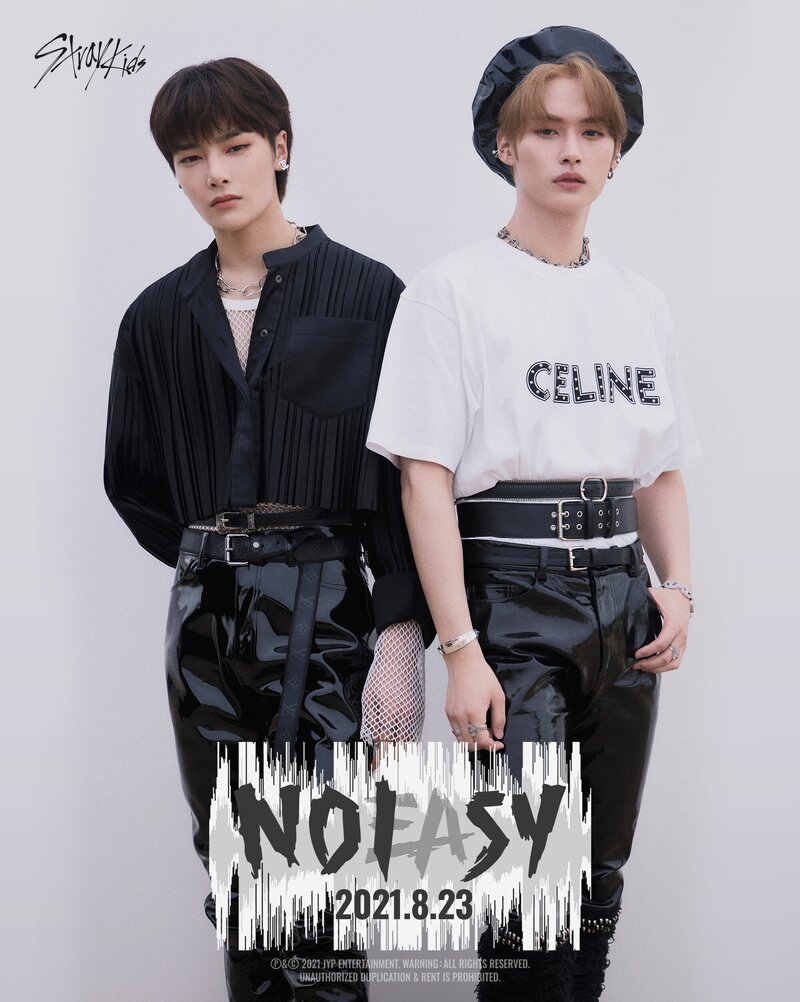 "DOMINO" is pure hip hop with EDM sensibilities. Loud, unapologetic, and brash, "DOMINO" is pure aggression. The song starts with unmatched intensity, and it does not let up once throughout the entire song. Felix's deep vocals really punctuate the song well in specific. Carrying forward with the hip hop concept, the tracklist then feeds us directly into "SSICK." This track seems to mix in a hodgepodge of musical influences. That being said, "SSICK" doesn't quite stand up to "DOMINO" due to its scattered progression.
"The View" is the album's sudden and first attempt at a more relaxed track. Fast-paced and poppy, this is the sound that I prefer the group as I find their 'intense hip hop' concepts too raucous and convoluted. "The View" is a spectacular example of a song that can boast spitfire raps and challenging vocals without being over-stimulating as a whole.

"Sorry, I Love You" is the first song on this release that I find a bit boring. Listening to "Sorry, I Love You" feels a bit anti-climactic as the chorus doesn't quite punctuate the build-up. Even then, the chorus is without a doubt the song's focal point.

"Silent Cry" begins with a haunting string start that goes into a sleek beat that's reminiscent of Juice WRLD's "Bandit." "Silent Cry" seems to have everything that "Sorry, I Love You" missed out on. Exciting and progressive, "Silent Cry" is at the cornerstone of loud and palatable- a testament to the 'noisy' concept the group is weaponizing.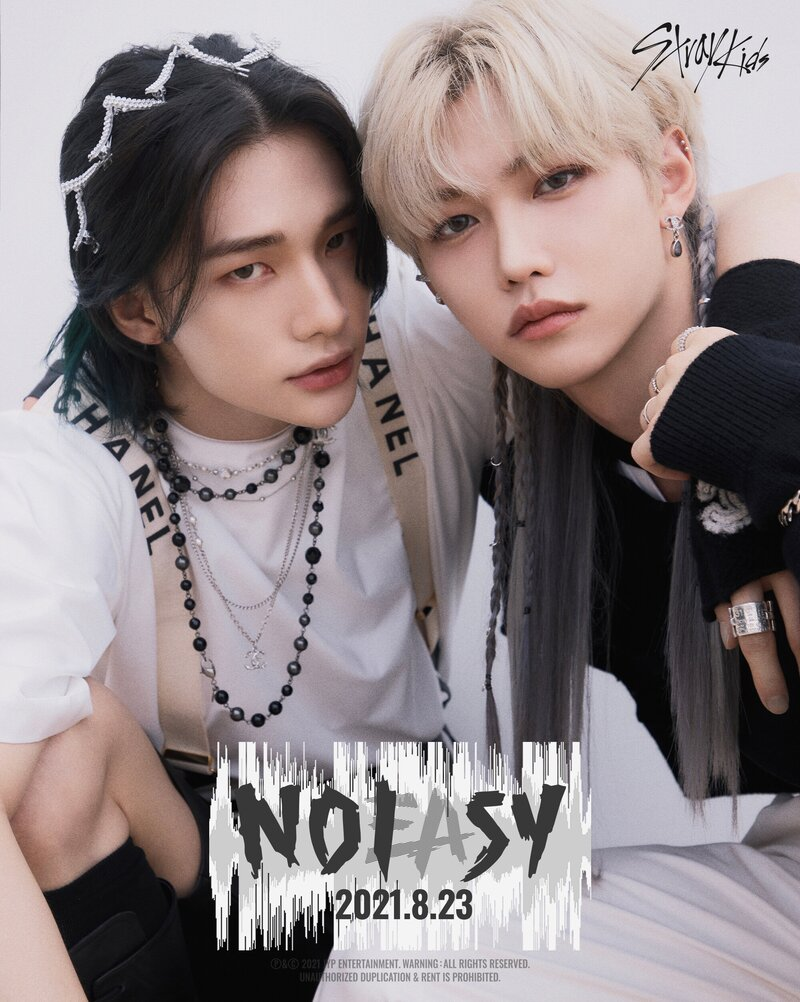 On the other hand, "Secret Secret" is the first downtempo track on the tracklist. Featuring a slurry of harmonies and R&B influence, this song is relaxed- a rare addition to a very confidently loud tracklist. "Secret Secret" doesn't offend but doesn't wow in an overly memorable way. Likewise, "Star Lost" is a mid-tempo pop song with electro influence sprinkled throughout. I wasn't anticipating the EDM drop, but it was welcomed as an intriguing surprise.

We are gifted with three sub-units on this album: Bang Chan and Hyunjin on "Red Light," Lee Know, Changbin, and Felix on "Surfin'" and Han, Seungmin, and I.N on "Gone Away." All three of these sub-unit tracks showcase an entirely different sound and concept. "Red Light" is sultry, "Surfin'" is trendy, and "Gone Away" is heartfelt. Out of the three, "Surfin'" was the unit that caught my attention most. Despite the perfectly timed electric guitar of "Red Light" and gorgeous lyricism and performance of "Gone Away," "Surfin'" is the most intriguing and modern approach of the three. Filled with steel drums for a refreshing tropical feeling, this R&B pop song is enjoyable through and through.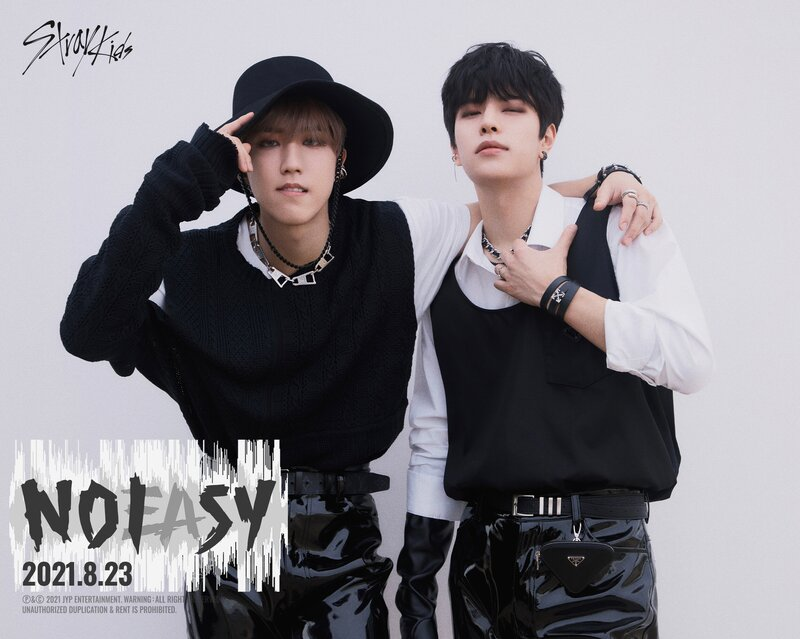 The album would not be complete without a revisit to the 'noisy' concept the group has put forth. "WOLFGANG" is the album's strongest release of this type, and I strongly believe the song is the cardinal must-listen of the album. Haunting, powerful, and heated, "WOLFGANG" has an angelic choral aspect that makes it feel grand. Comparatively to the other songs that take on the 'noisy' concept, "WOLFGANG" is the most delicately refined and experiential. "WOLFGANG" gives many idol cyphers a run for their money.
Rather than end on "WOLFGANG," the group opted to end on "Mixtape: OH." Featuring a guitar riff that rides the melody on this mid-tempo concept, the members give a conclusive performance to the end of a showcase of talent. Frankly, I feel that ending on "WOLFGANG" and moving "Mixtape: OH" to the song's introduction would have felt more natural as a progression, but it is likely that this stylistic choice was purposeful.

MV REVIEW
Packed to the brim with interesting digital art, special effects, historical sets, and chic styling, Stray Kids have put out an ultra-dynamic MV for "THUNDEROUS." The group's signature charisma is shown through complicated choreography and showmanship. Noticeably stark is the appearance of many traditional Korean influences - both in the sets and performance design. For an MV that focuses on the group's production value and execution, "THUNDEROUS" feels complete in all senses of the word.
MV SCORE:
MV Relevance…..9
MV Production…..9
MV Concept……..9
MV Score: 9.00
ALBUM SCORE:
Album Production…...8
Album Concept……...8
Tracklisting…………...8
Album Score: 8.00
Overall: 8.5