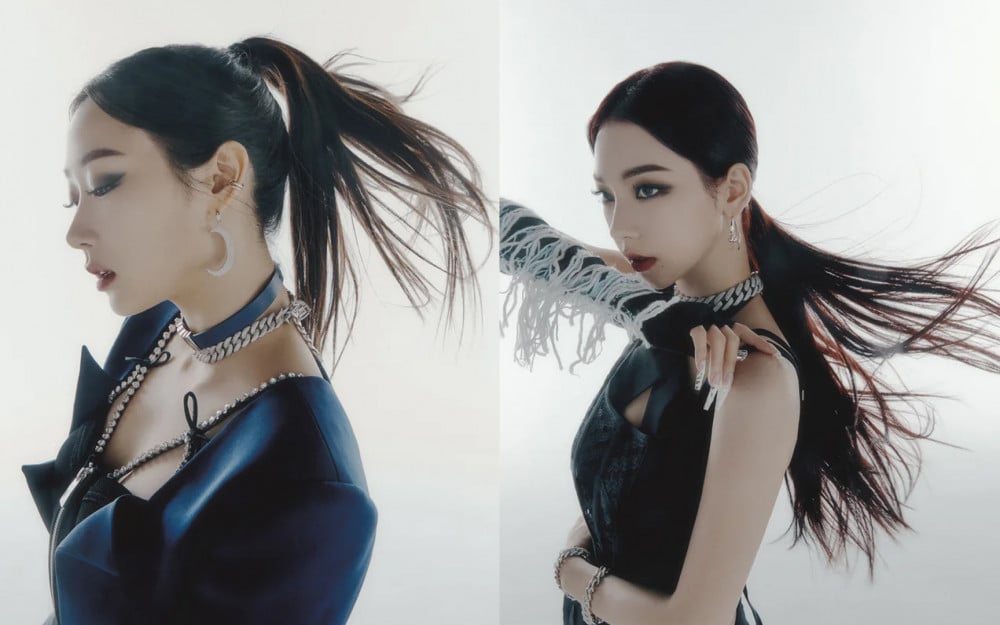 Aespa announced that they will be returning next month and confirmed the release date of their 1st mini-album. Since then the girl group has been releasing various teasers to prepare for their mini-album titled 'Savage.'
Just a day ago, aespa dropped a set of individual teasers of Winter and Ningning. Then on September 24 at midnight KST, the girl group unveiled individual teasers of Karina and Giselle. In the new set of teasers, the girl group members radiate their exceptional beauties.

This will mark aespa's first physical album release since their debut back in November of 2020 with "Black Mamba."

The new mini-album is expected to contain a total of six tracks, including the group's title track, also called "Savage." Aespa will release their 1st mini-album, 'Savage,' on October 5. So stay tuned for more teasers to come.