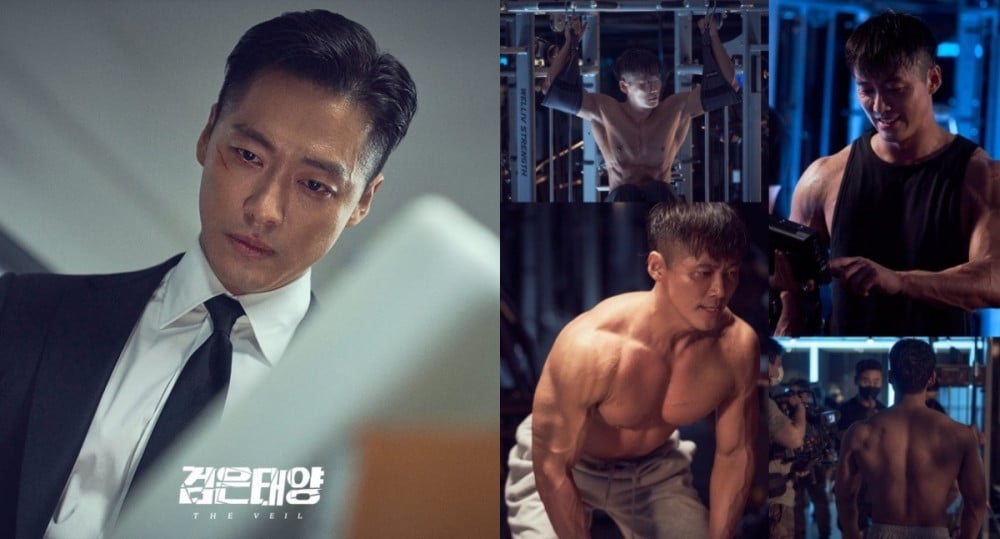 Actor Nam Goong Min amazed with his bulked up physique, in still cuts for his upcoming MBC drama 'The Veil'.

With MBC's new Friday-Saturday drama 'The Veil' (directed by Kim Sung Yong, screenplay written by Park Suk Ho) approaching its premiere date, new still cuts of Nam Goong Min were released. 'The Veil' is about a top National Intelligence Service (NIS) agent frequently admired by his peers. Suddenly, he goes missing after putting the NIS in jeopardy and one year later, he returns to the NIS in order to find the traitor who caused his downfall. In the drama, Nam Goong Min plays the role of Han Ji Hyuk, the top NIS agent who struggles to uncover the dark secrets of his organization after losing his memory. In order to accurately express both the inside and outside traits of his character, Nam Goong Min decided to gain more than 10kg through diet and exercise, amazing viewers with his complete physique transformation.

In the still cuts released on September 11, Nam Goong Min displayed immense physical strength and defined muscles. Nam Goong Min stated, "Because I play the role of the best agent at the NIS, I thought it was necessary to have a larger physique that validates the storyline of me overpowering my opponent whenever I encounter an enemy." In addition, Nam Goong Min expressed his extraordinary passion and affection toward his work. He said, "I talked about [bulking up] during the first conversation I had with the drama writer, and the writer happily agreed with me." He added, "Whenever I had a rest day from filming, I would either practice martial arts or go to the gym, and I am still continuing to exercise." Thus, Nam Goong Min showed his unending effort to both emotionally and physically become one with the character of Han Ji Hyuk.
Meanwhile, MBC's 'The Veil' will premiere on September 17 KST (Friday), and continue to air every Friday and Saturday at 10PM KST. The drama will also be available to watch on Wavve, the largest online video service platform in South Korea.