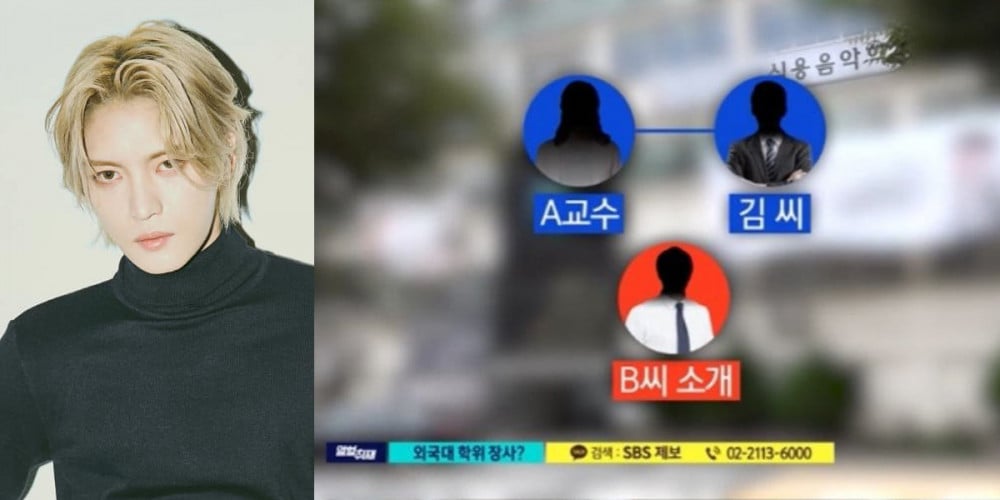 According to a report by SBS's 'News 8', the mother of a top idol-turned-actor, 'A', is currently under police investigation for fraudulent sale of a university degree.
The report revealed that 'A' is currently under suspicion of receiving 8 million KRW (~ $6,800 USD) from a former idol, 'B', in exchange for a fraudulent degree earned from a university in the Philippines.
'A' has thus far denied all charges against them, claiming that they received the 8 million KRW as "tuition, course fees, and introduction fees". The university in question, when contacted, claimed that they knew nothing about a potential sale of a fraudulent degree.
On the other hand, 'B' claimed that they studied at this university in the Philippines for a year and a half, but took all courses online due to COVID-19. Furthermore, the Philippines university has also fallen under suspicions, as despite being a university registered in the Philippines, the school's website as well as courses are listed in Korean.
Meanwhile, netizens have quickly narrowed down the identity of 'A' as the mother of singer/actor Kim Jaejoong. It is well-known in the K-Pop industry that Jaejoong was given away for adoption from his birth mother at an early age, after his mother divorced Jaejoong's abusive father and remarried. Jaejoong grew up with his foster parents, and is known for having 8 sisters.
The identity of the alleged former idol 'B', who is currently employed as a professor at an arts school, has yet to be revealed.