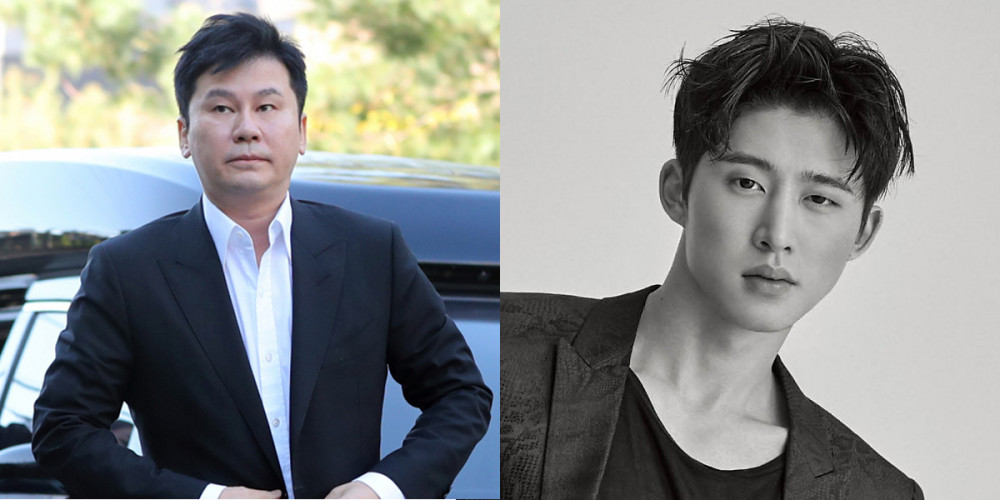 On the morning of August 13, legal representatives of the defendant, Yang Hyun Suk, and the plaintiff, prosecution, attended the first court hearing in Yang Hyun Suk's ongoing case involving former iKON member B.I's illegal drug use investigation.
Back in 2016, an informant 'A' testified to police that they handed off the illegal drug marijuana to former iKON member B.I. However, some time afterward, 'A' took back her statements, and police were unable to probe further into B.I's alleged drug use.
Then, in 2019, informant 'A' stepped forward once again to testify that they handed illegal drugs to B.I, and that they were also privately threatened by Yang Hyun Suk in the past for her testimony.
On August 13, Yang Hyuk Suk's legal representative attended the case's first hearing and denied all allegations that Yang Hyuk Suk threatened the informant 'A', attempting to cover up B.I's drug use. Yang Hyun Suk's side stated, "It's true that the defendant met up with 'A' and they spoke privately. But there was no threatening or forcing. The reach of material which can be used as potential evidence in this case is too broad, and other cases which are unrelated to the case in question should not become involved."
The next court hearing will take place on September 17. Yang Hyun Suk will not be required to attend any further hearings until the court's final decision date.