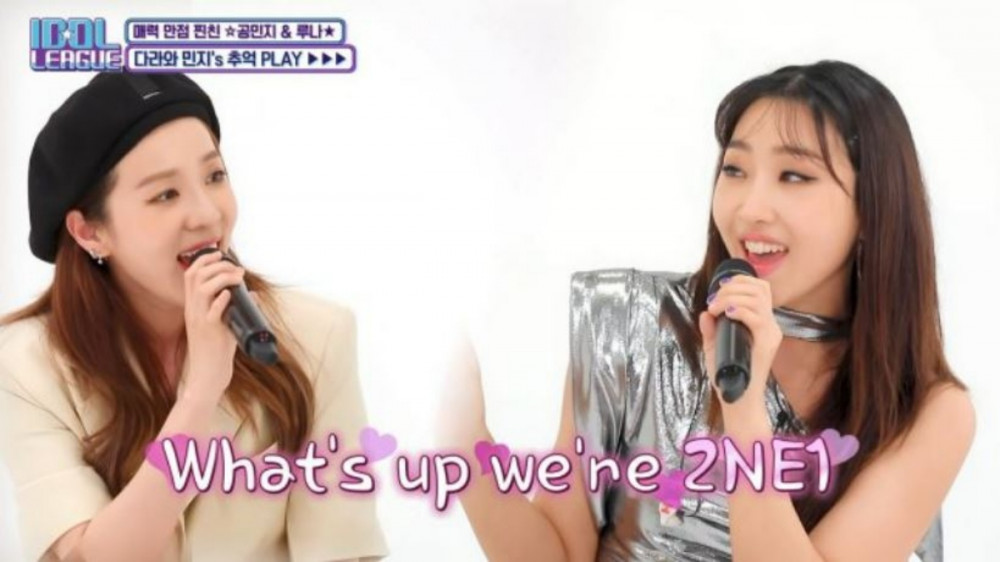 2NE1 members Dara and Minzy reunited.
On the August 14 broadcast of 'Idol League', hosted by Dara and BTOB's leader Eunkwang, 'veteran idols' Minzy and f(x)'s Luna will appear as guests on the show. During filming, Minzy was happily welcomed by Dara, and their heartwarming reunion was soon followed by a duet. The 2NE1 members heated up the studio and brought feelings of nolstagia with their live vocals of 2NE1's legendary songs "Lonely" and "I Don't Care".
'Idol League' with Minzy and Dara's reunion will be broadcast on August 14, at 8PM KST through STATV.