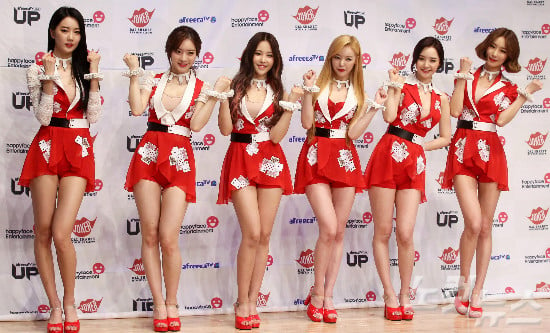 Welcome back to another week of Underrated Bops, Reply 2010s! Last week, we discussed the colorful seven ladies of Rainbow and their mark in the Korean music industry.


Today, we take a look back and fall back into 2011 with a sweet group that never got their #1 trophy and surely deserved much more attention - Dal Shabet!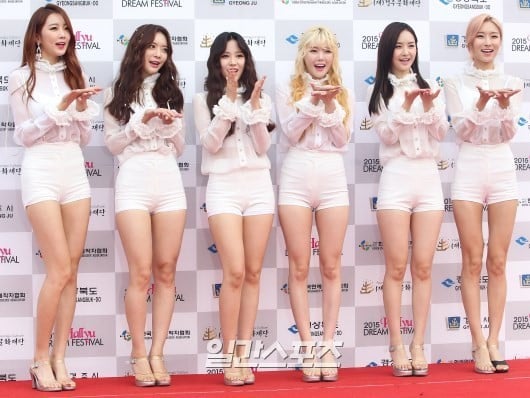 Dal Shabet debuted under Happy Face Entertainment, and E-TRIBE was producing this group, which led to high expectations. E-TRIBE wrote hit tracks, such as Girls' Generation's "Gee," Lee Hyori's "U-Go-Girl," and Park Myungsoo & Jessica's "Cold Noodles." Let's take a look at how they made their presence in K-pop!
Debut - Supa Dupa Diva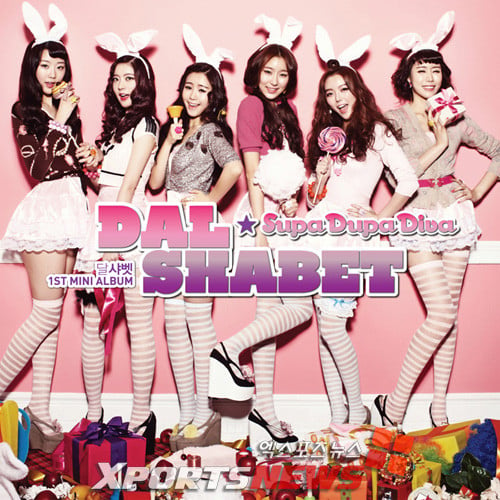 Dal Shabet debuted in January 2011 with six members -- Vicky, Serri, A-Young, Soobin, Jiyul, and Gaeun. Dal means Sweet; thus, the group's meaning was Sweet Shabet. As one of the first groups to debut in 2011, the group was ready to take over the K-pop scene. Dal Shabet released "Supa Dupa Diva," and the song received mixed responses. Some claim that it's a very easy-to-follow, addicting song, while others claim that it's a very childish track, and it's not a very professional track. You can be the judge of that.

Despite the mixed response, the song does extremely well on the charts, peaking at #5 on Music Bank's K-Chart. For a rookie group, this was a huge feat, and the public began giving attention to this power rookie.
2) A Busy 2011 - Pink Rocket & Bling Bling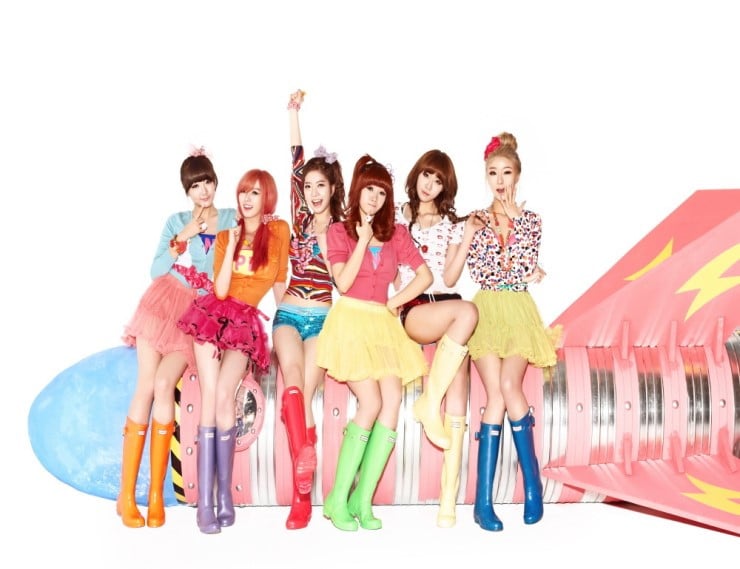 Dal Shabet returned after a mere three months with another cutesy track, "Pink Rocket." The song charted pretty well, but it did not do as well as Supa Dupa Diva, resulting in promotions being cut short.

In the autumn of 2011, Dal Shabet releases their third single of the year, portraying Dal Shabet's hard work on their debut year.
Dal Shabet came back with a "disco" concept, and Bling Bling manages to perform well in charts but not enough to beat Supa Dupa Diva or achieve a #1. The group, however, was visibly receiving attention because of their very active debut year.


3) 2012 - DARK SHABET
Before their comeback in 2012, Dal Shabet suffered from reputation damage as there were some malicious rumors during the Idol Star Athletics Championships. Despite the rumors, Dal Shabet prepared for a comeback. Unlike the previous fruity, girly concepts, Dal Shabet prepared for a dark concept, and they returned with "Hit U."

Hit U was able to chart #1 on Gaon's weekly album chart and TOP10 in various music show charts; however, it was still not enough for #1. Dal Shabet fans, however, were hopeful because it was looking like Dal Shabet was finally getting their breakthrough.
4) Member Changes, Mr. Bang Bang & Have, Don't Have
Before the release of their first full-length album, group leader Vicki decided to leave the group to pursue a solo career. New member and main vocalist Woohee joined the group, and the group released "Mr. Bang Bang" in June 2012.

The overall rating and buzz about the album is positive, but many netizens blame the company for not promoting the album enough.
Five months later, Dal Shabet returned in November 2012 (already their sixth album within two years!) with "Have, Don't Have." This was the first song that E-TRIBE did not produce as a promotional track.

The song performs well on charts, but fails to reach TOP10. "Have, Don't Have" received special attention for their music video being filmed at a Korean traditional market. It was a fun way to show Dal Shabet's honest side, and it was a great concept set up by the agency.


5) 2013 & 2014 - Be Ambitious & B.B.B
After a hectic first two years for the group, they began slowing things down, and Dal Shabet released a summer track in the summer of 2013.

"Be Ambitious" was released in June 2013, and it was a very cheerful track conveying a message for boys to be more bold and ambitious. The melody itself was great, but the song garnered controversy and criticism because the Korean title directly translated to "Look At My Legs," which was considered very misleading. Nevertheless, "Be Ambitious" was able to chart in Melon's LIVE charts at a whopping #10. Let us also be reminded that this was also the time when top stars, such as 4Minute, EXO, and A PINK, were also competing in the charts. Still, Dal Shabet fell short of their #1 goal.
Dal Shabet returned in January 2014 with another dark concept track titled "B.B.B (Big Baby Baby)."

The concept was a bit too extreme, as the choreography had to be adjusted for being too provocative. The lyrics were also frowned upon as some of the lyrics were indirectly signaling sexual acts. Koreans, however, love buzz. Because of all the buzz that Dal Shabet was receiving, B.B.B became Dal Shabet's most successful album to date. They didn't chart as high as Supa Dupa Diva's #5 on Music Bank, but the fact that many other popular girl groups, such as Girls' Day and AOA, were promoting during this time. If it was put in that sense, Dal Shabet had very successful promotions.
6) 2015 - Joker
After more than a year of no promotions, Dal Shabet came back in 2015 with "Joker." At this point, it has already been 4 years into their debut, and other 2011-debut groups, such as A PINK have already reached the top status. Dal Shabet's struggle to acclaim #1, and their 1+ year inactivity has led the public to naturally distance themselves from the group.

"Joker" performed mediocrely on the charts, but it was not even as close to the other tracks. The lyrics for "Joker" also stirred up controversy because of its misleading pronunciation. Dal Shabet sure had a problem with lyrics back in the day.
7) 2016 -- Member Changes, Someone Like You, Fri Sat Sun
After a pretty dull 2015, members Jiyul and Gaeun announced their departure from the group. Because the group was already heading into their final years of promotions, the company decided not to add new members. The group began promoting as a four-member group, and they released two songs with this line-up. Unfortunately, both songs were not able to shine.

The group never announced its official disbandment, but as Woohee & Serri participated in "Idol Rebooting Project - The Unit," the group's activities ceased, and Dal Shabet did not promote any tracks since.


While it is sad that Dal Shabet was never able to snag that #1, they have definitely made our ears more joyful with their cheerful and fun tracks. Yes, the company could have done better. Yes, there were mistakes that were made. But, the past is the past, and while we can no longer call for Dal Shabet, we can cherish them in our hearts by listening to their bops!
What was your favorite Dal Shabet track? Let us know in the comments below!