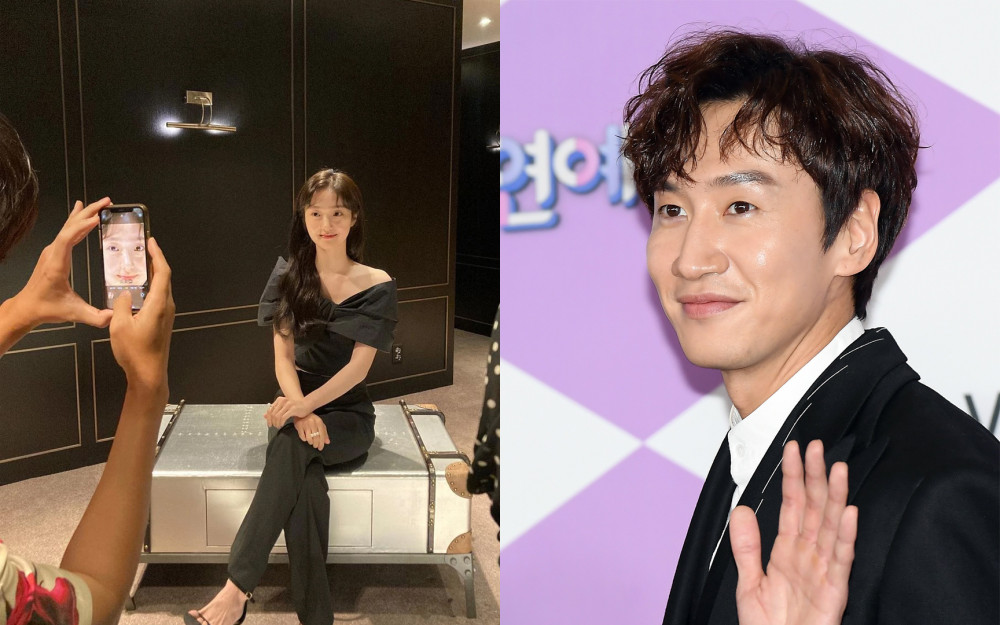 Recently Lee Kwang Soo and actress Kim Hye Joon made fans laugh with a hilarious interaction.
On August 5, the actress posted one photo on her Instagram with the caption "Thank you, always." In the photo, Kim Hye Joon was wearing all black and posing for the camera with her hair falling naturally to one side as she radiated a sensual charm.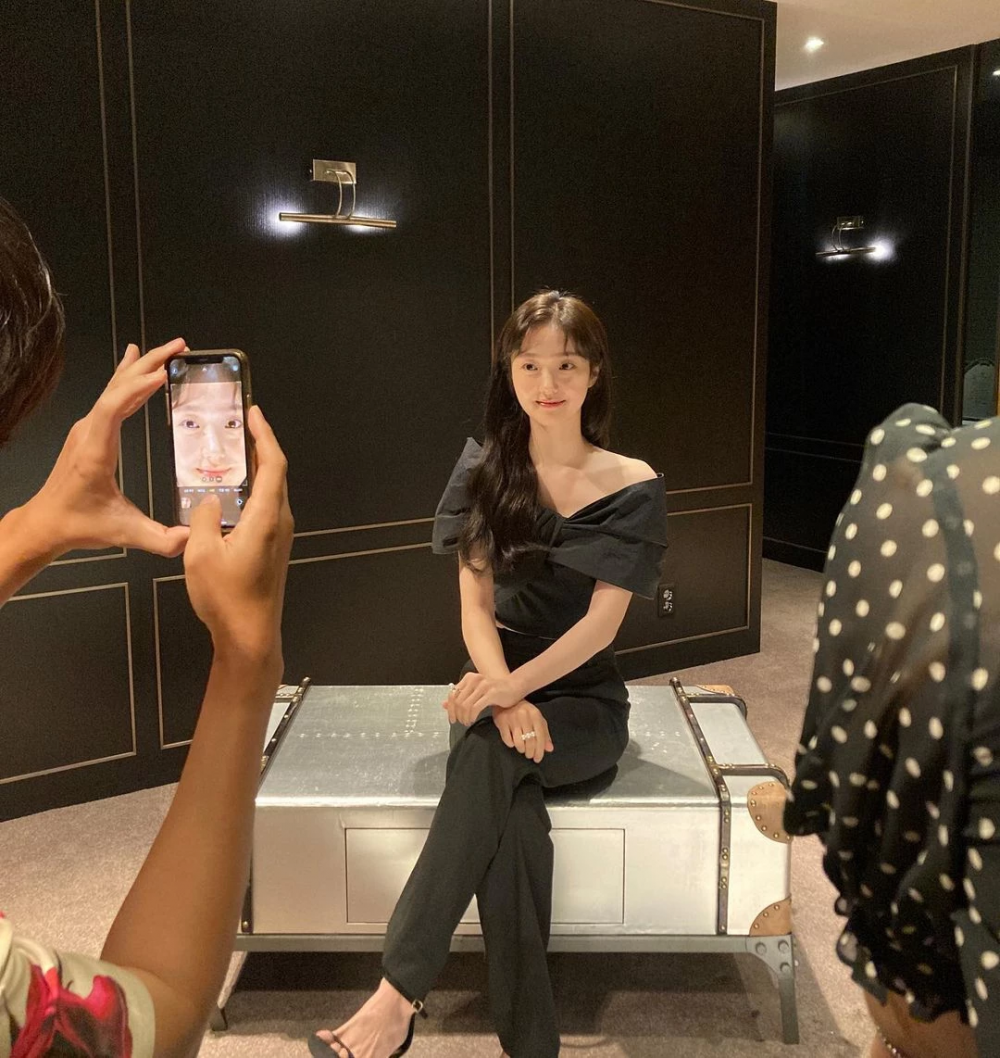 Also, in the photo that was uploaded, a man was seen taking a photo of Kim Hye Joon with a smartphone, but there was something off about the photo he was taking. This was because Kim Hye Joon's face was zoomed in to the point her face filled the screen, making fans laugh.
It has been confirmed that it was Lee Kwang Soo who was taking that photo for her as she tagged him in this photo in question. Lee Kwang Soo once again made fans laugh with his playful and mischievous charms.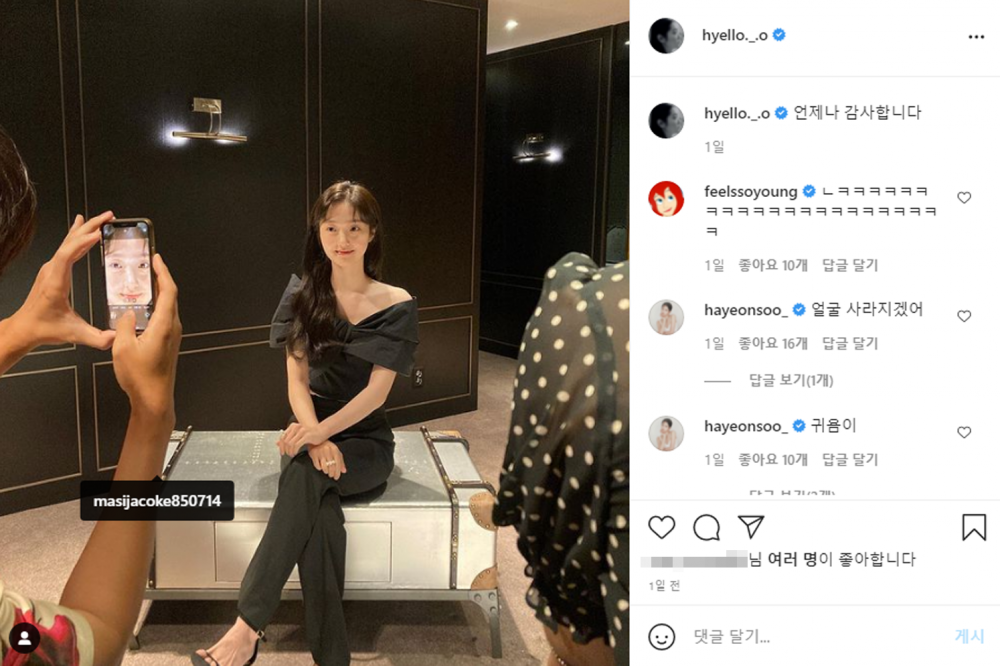 One fan commented, "Miss, your face is filling up the whole screen," to which Kim Hye Joon replied, "Good things to the fullest," making more fans laugh.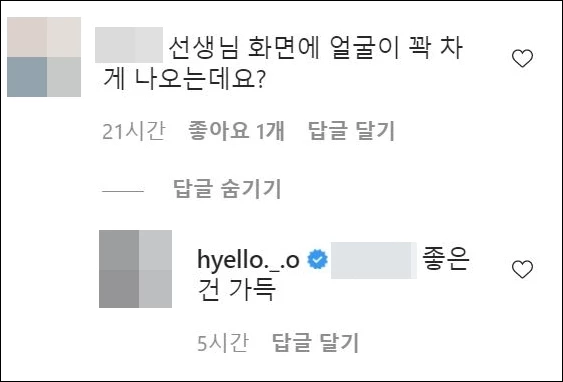 Many fans are loving the two actors' interaction as they commented, "This is hilarious," "Lee Kwang Soo being Lee Kwang Soo," "So cute lol," "Kwang Soo is so funny," and "This made me laugh, I love Lee Kwang Soo."

Meanwhile, Lee Kwang Soo and Kim Hye Joon are starring together in the film 'Sinkhole,' which is to be released on the 11th of this month. The film depicts a story of a giant sinkhole appearing in the middle of a metropolitan city.