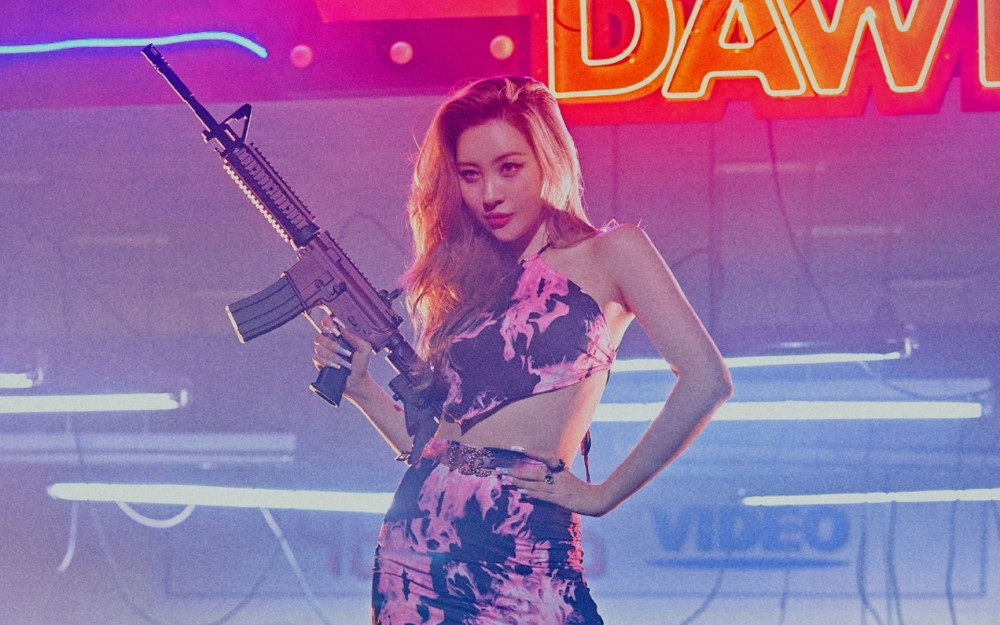 Sunmi is ready to release the music video for "You Can't Sit With Us."
For her comeback, Sunmi will release her 3rd mini-album titled '1/6'. As the title track, "You Can't Sit With Us" is a retro dance track with a rapid synth melody. Just a day prior, Sunmi released the MV teaser in an action movie style.
On August 4 at midnight, she released the 'D-2' poster image showing the same dominating character from the teaser. She exudes fierce and charismatic charm as she stands on top of the car holding a rifle gun.
Sunmi's 3rd mini-album will be released on August 6 KST.