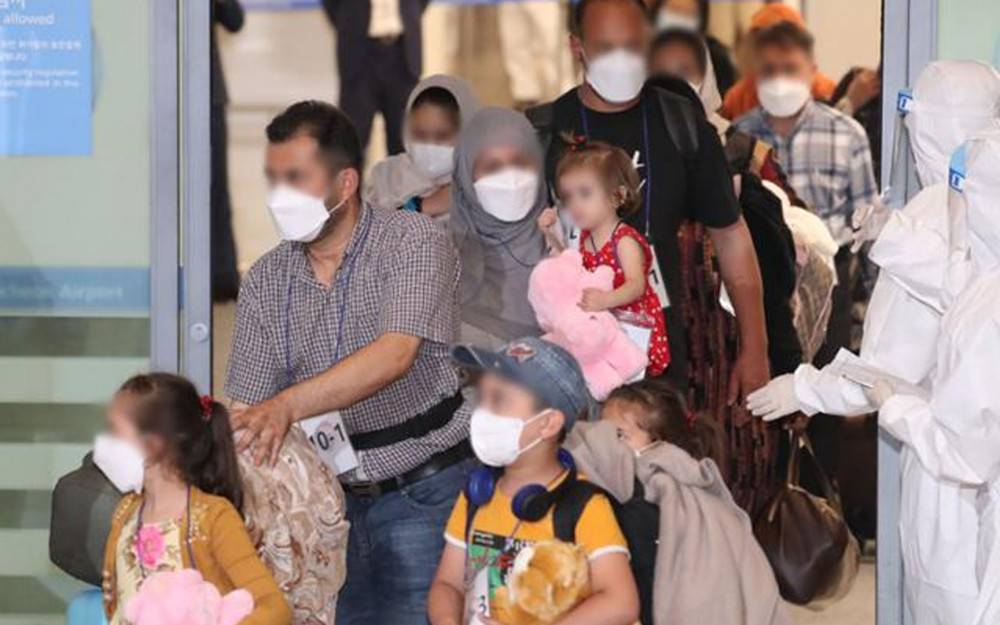 Afghanistan's special contributors and their families arrived in South Korea on August 26th. They seemed fatigued due to the long flight, but they all showed relief as they arrived in a safe country to avoid the threats from the Taliban. Young children looked at their parents and looked around as if they were a bit puzzled about the situation.
378 people, including local collaborators who helped South Korea in Afghanistan and their families, arrived at the Incheon International Airport at 4:28 PM on a South Korean military transport plane. It has been about 11 hours since the flight departed from Pakistan's Islamabad airport. 13 out of the total 391 people who are to be transported to South Korea will enter the country later through another transport airplane.
The first to land their feet on South Korea was the children. They were each holding a stuffed animal in their arms while entering the arrival hall at 6:05 PM under the guidance of security guards in quarantine suits. While the children had a playful expression while pushing the luggage carts, their parents had a rather grim facial expression.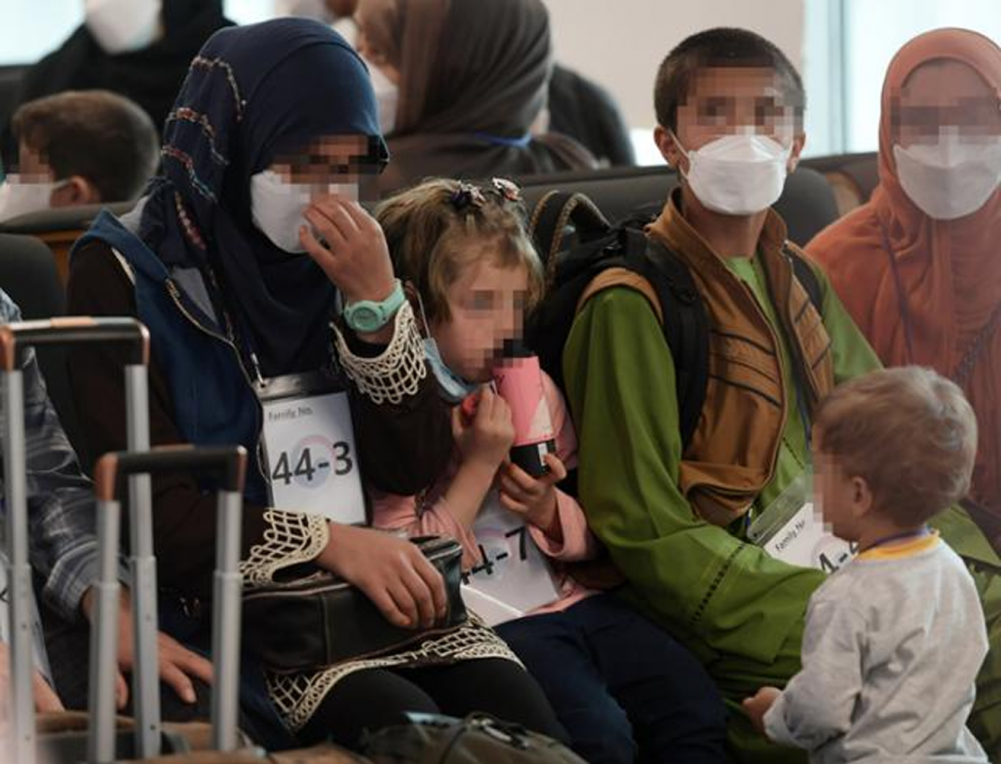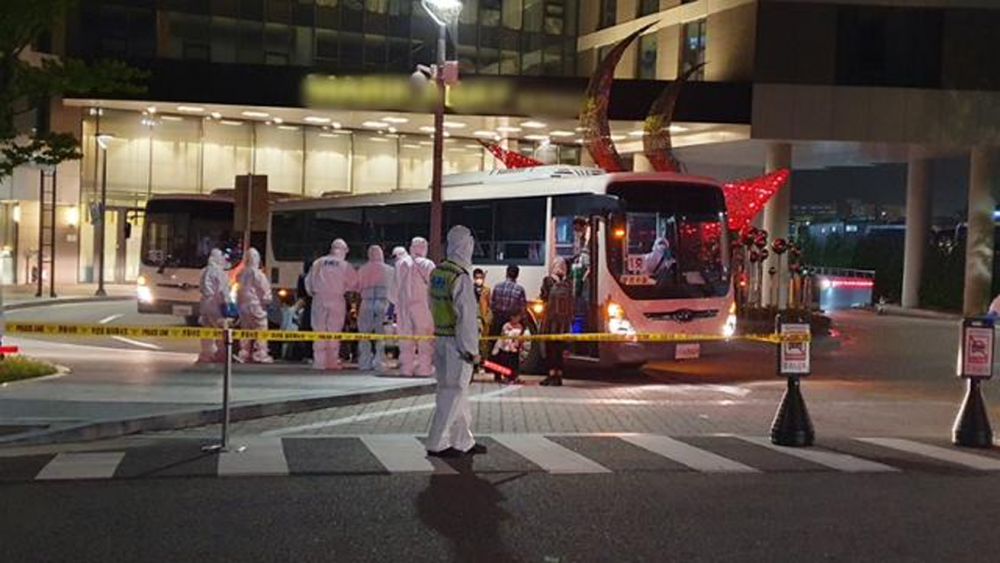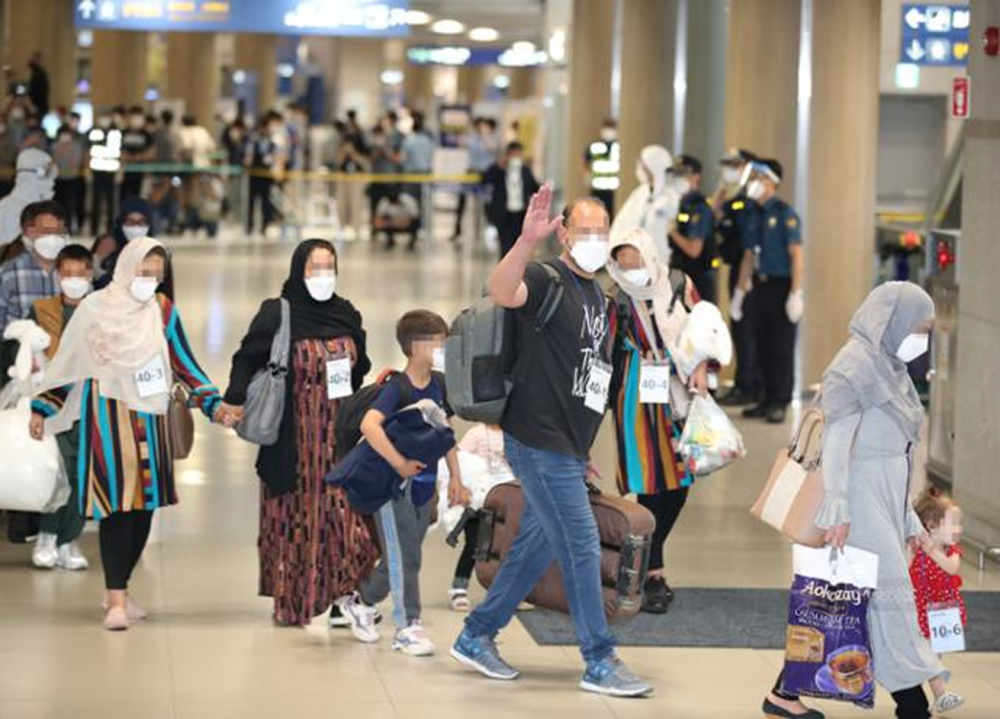 Some were waving to the reporters while others maintain their stern facial expressions. Most of the refugees entering South Korea are children. The government revealed that there were about 100 infants and 80 children from ages 6 to 10.


All the people from Afghanistan were tested for the COVID19 in the airport security area shortly after landing. Their body temperatures were taken, and the PCR exams were conducted on each person. These refugees will be staying at a hotel in Gimpo, Gyeonggi Province, after being escorted by police patrol cars on 13 busses prepared by the Ministry of National Defense and the Ministry of Justice. They will remain at the hotels that have been used as a quarantine facility for foreign travelers. If their tests come back negative, they will be moved to their temporary shelter. If they test positive for COVID19, they will be treated in a medical institution.
The foreign ministry stated that the evacuees will not be given refugee status but instead, treated as people of special merit. They will receive short-term visas and then eventually, long-term visas.