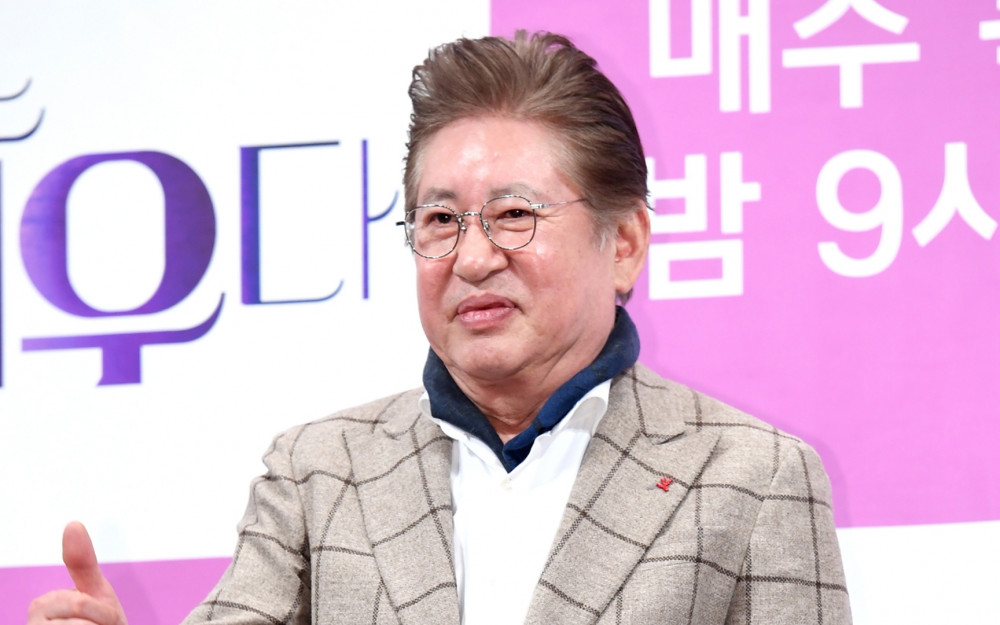 While veteran actor Kim Yong Gun has been embroiled in a controversy over the premarital pregnancy with a woman who is 39-years his junior, there are rumors that the two are not in a relationship.
On August 2nd, entertainment reporter Lee Jin Ho posted a video titled "Was the pregnant woman who is 39 years younger than Kim Yong Gun, really his girlfriend?" on his YouTube channel. The reporter stated, "While I was talking with a rep from Kim Yong Gun's side, I found out something unexpected."
He continued to explain, "I was questioning a rep from Kim Yong Gun's side and asked him 'So what does his girlfriend want?' And the rep replied, 'Girlfriend?' Then I asked, 'Was the woman living with Mr. Kim Yong Gun?' To which he replied they were not living together."
Reporter Lee Jin Ho speculated that the woman in question was not dating Kim Yong Gun but were just 'friends with benefits.' Lee Jin Ho explained, "It's really difficult to prove and reveal that the woman is Kim Yong Gun's girlfriend but what we're sure of is that they were having sexual relations with each other. Also, Kim Yong Gun appeared in the MBN show 'Can We Love Again?' and showed that he had feelings for actress Hwang Shin Hye."

The reporter continued to say, "This is deceiving the viewers so I expect there to be criticism from the netizens. The producers did say that Kim Yong Gun had a girlfriend but they had broken up shortly before he appeared on the show. Of course, we cannot confirm of the girlfriend he broke up with was Ms. A who is pregnant now with his baby."

Earlier, there was news that Kim Yong Gun had been sued by a woman who was 39 years his junior as she claimed that the veteran actor was forcing her to get an abortion. In response, Kim Yong Gun's legal representative stated that Kim Yong Gun was only worried about the woman's future and only suggested the abortion. However, Kim Yong Gun later stated that he is willing to support the mother and his unborn child, apologizing to his speculated girlfriend.