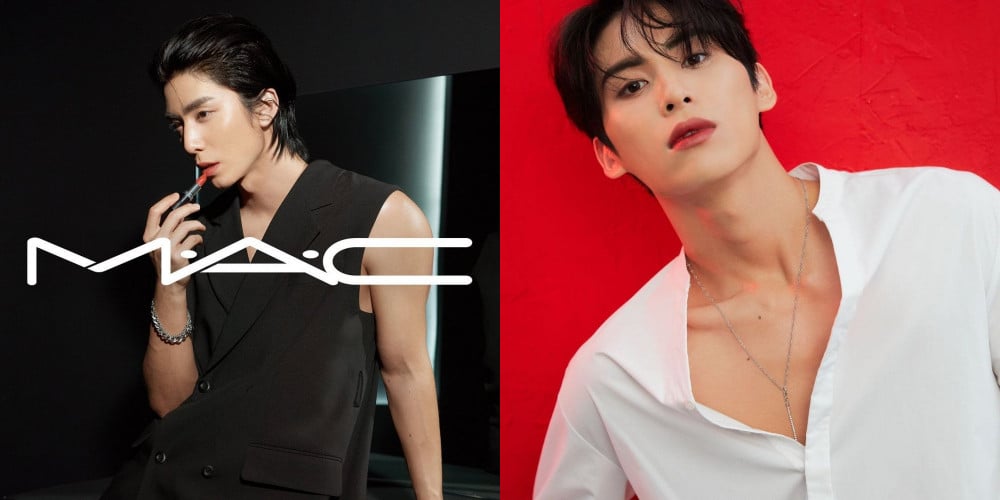 SF9's Taeyang and Hwiyoung have been selected to be the new models for the new lipstick line that is being released from M.A.C.

Just a few days ago, the popular cosmetic brand announced that they will be releasing the pictorial with the SF9 members for the new Lustreglass lipstick. M.A.C Korea unveiled various promotion clips on their official Instagram account just ahead of releasing the pictorials.

Then on August 2, M.A.C uploaded a series of photos from their recent pictorial with SF9's Taeyang and Hwiyoung. In the pictorial, both men radiate their flawless skin that highlights their peachy lips. Adding natural color to their lips, the new Lustreglass lipstick adds vitality to both Taeyong's and Hwiyoung's faces.