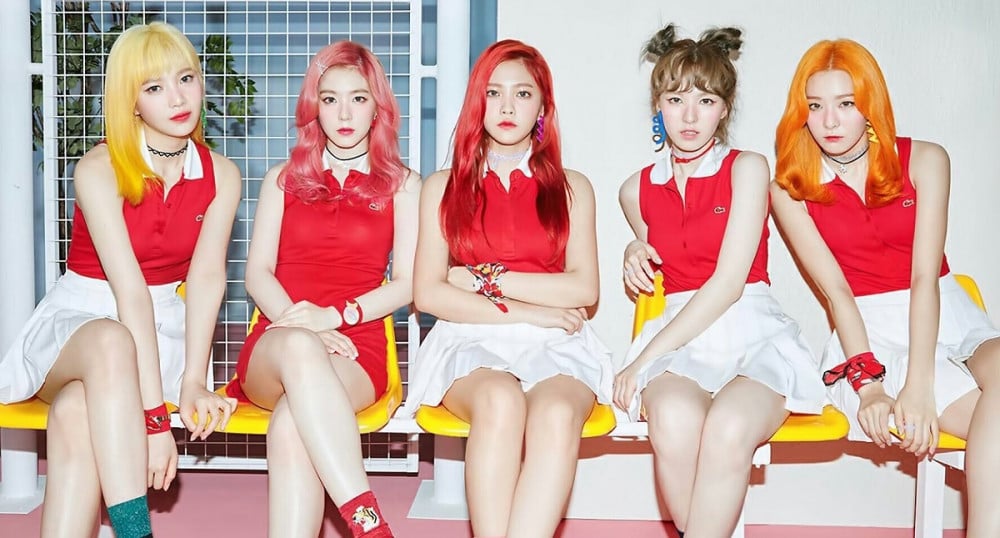 Red Velvet's Joy has revealed what their song "Russian Roulette"s title could have been.
During Red Velvet's recent livestream, Joy talked about the original title that their SM Entertainment founder had wanted to give to the song "Russian Roulette". She said that Lee Soo Man wanted the title of to be "Heart B-B-Beat".
The phrase comes directly from the song's chorus, where the lyrics begin with "Heart b-b-beat gets louder and faster, unlike you heart b-b-b-beat".
Joy added that he later regretted not titling it so, because it "could have received more love" that way.

In related news, the girls also chose the year 2017 as their busiest period and expressed their awe at the way they managed to come up with different concepts over seven years. Irene also shared what she's been up to during her hiatus.
Which title would you have preferred? "Russian Roulette" or "Heart B-B-Beat"?