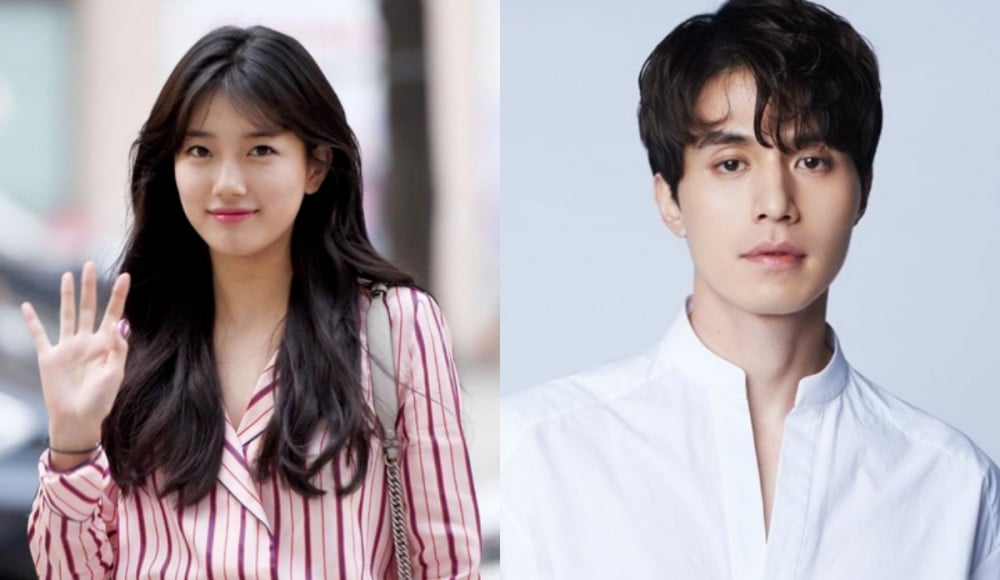 Netizens reminisced about Suzy and Lee Dong Wook's dating scandal from back in 2018.
On a recent online community post, one netizen wrote, "Isn't this the most legendary dating scandal?" Then, the netizen posted a photo of a news article that had been written back in 2018, the time that Suzy and Lee Dong Wook's dating news first broke out. The news article title reads, "Suzy ❤️ Lee Dong Wook reps [say] "The two were not in a relationship, but after their dating scandal broke out they decided to officially start dating". The top line of the photo then says, "It was originally a 'some' (the stage right before dating)..but because it was true that they had feelings for each other, they refreshingly made the decision to just date."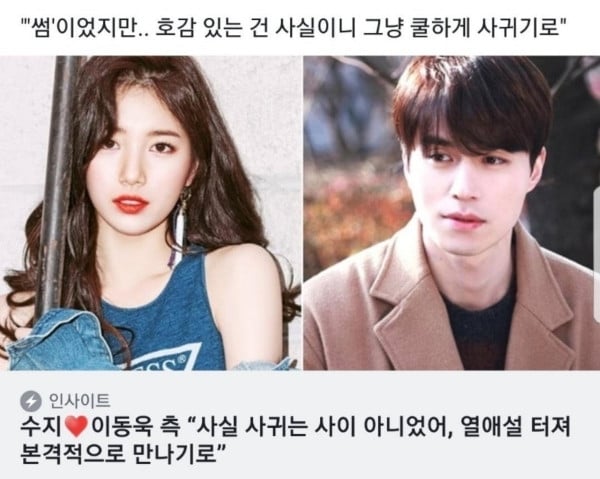 In response, some of the netizens' comments included:
"Taeyang [and] Min Hyo Rin [was legendary], 'We are unable to contact them. If it's true, then we congratulate them'. I didn't know anything could beat this hahaha."

"Crazy hahahahaha."

"Suzy is so pretty."

"But Suzy's taste [in men] are so consistent. Lollll. She seems to like those fiery eyed looking people."

"This is true? Personally, I think this is more legendary than YG."

"What? Those two dated before?"

"The two must have really dated after the news, seeing how they had a break up news soon after."

"Wow the combination of their faces are amazing."

"Back then, it was my heart that fluttered Lollll It was kind of due to Suzy and Lee Dong Wook's visuals, but mostly due to thinking of how they weren't originally dating but after the news broke out, I could imagine them telling each other that they should just date..."