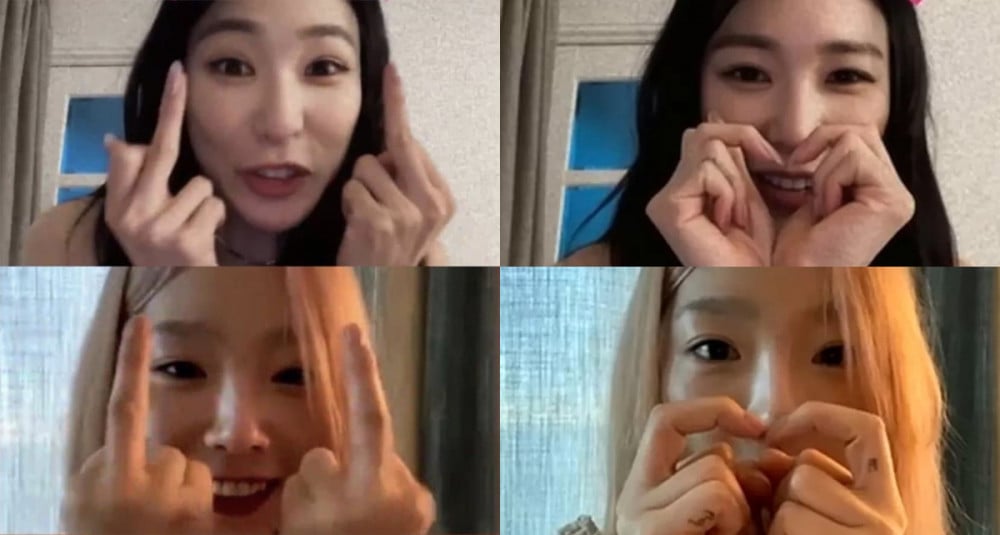 Back on August 6, Girls' Generation members Taeyeon and Tiffany Young held a joint Instagram live with their fans!
On this day, the two ladies decided to give their groupmate Sooyoung a call as well, so they could have a three-way live. However, Sooyoung wasn't able to pick up!
Being left hanging, Tiffany Young grinned and said, "F*** you, too!", making Taeyeon gasp. Tiffany Young also added on, "A middle finger heart to Sooyoung, if you're watching~". Taeyeon also followed suit, commenting, "Sooyoung, I love you~". Tiffany Young chimed in with, "I f***ing love you~", and Taeyeon, smiling as well, mimicked Tiffany's words.
Afterward, Sooyoung decided to personally explain why she wasn't able to answer Taeyeon and Tiffany's live request. She wrote via her Instagram story, "Hey, you little runts. I was in the middle of taking a bath, and you expect me to join you for a live! You both have full makeup on! Aren't you both so freaking pretty."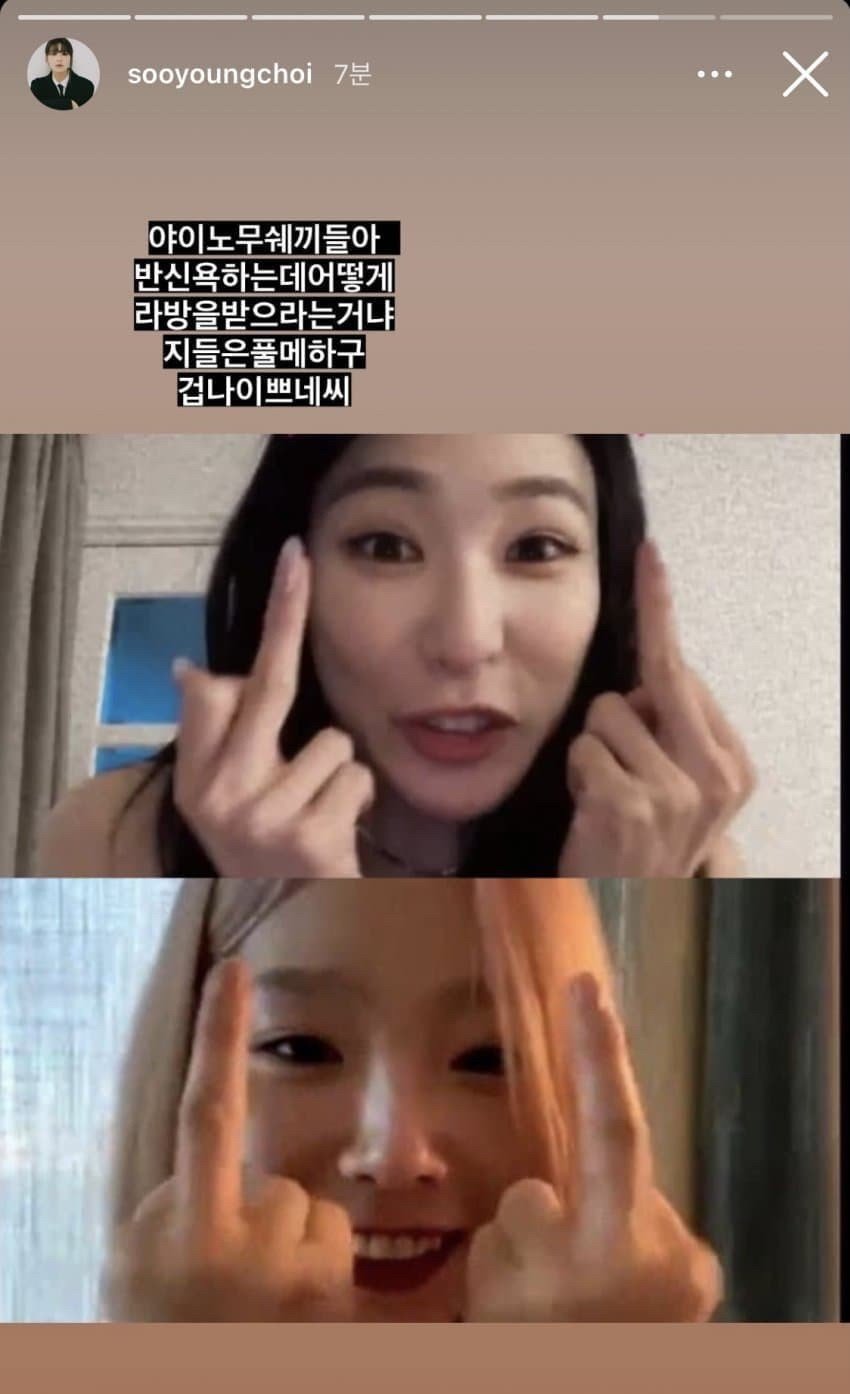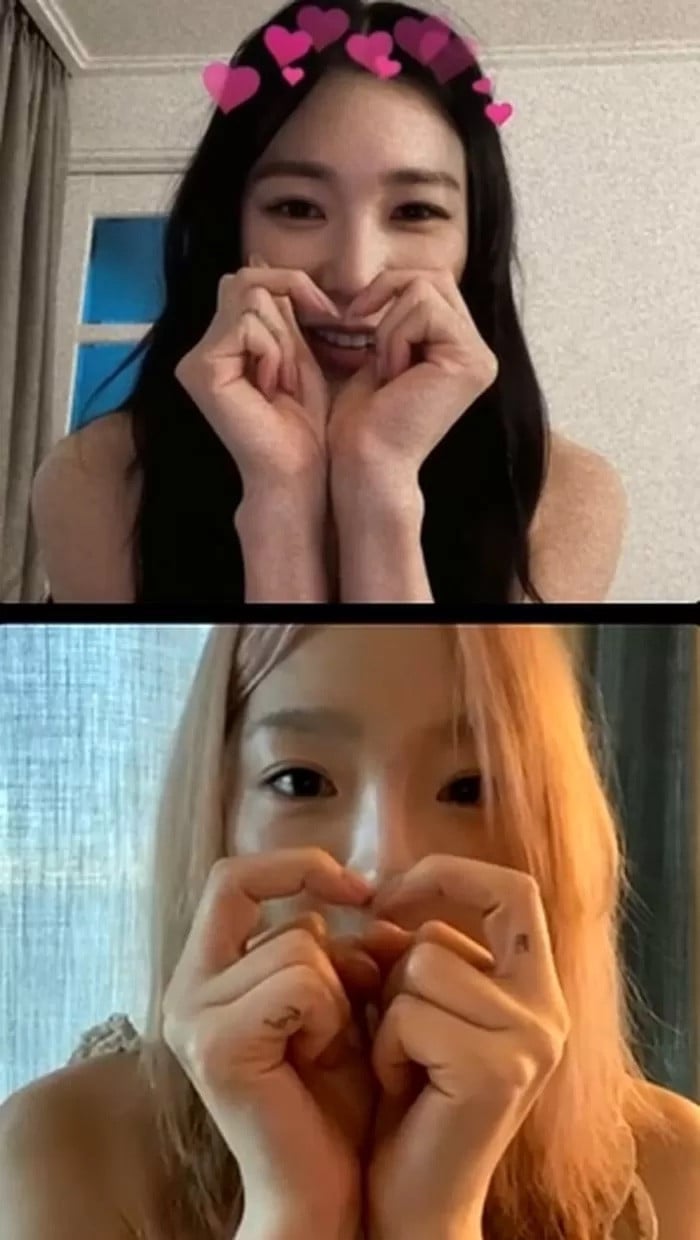 Netizens absolutely loved seeing Taeyeon, Tiffany Young, and Sooyoung's fun, carefree attitudes, proving that the members of Girls' Generation are the realest of friends! They said,
"This is exactly what best girlfriends do!!!!"
"So funny kekekekekeke. Are they elementary school kids kekekeke."
"I'm about to make this my phone background kekekeke."
"I love how 'native' Tiffany sounds and looks saying it and doing it kekekeke. Meanwhile Taeyeon looks like a little kid kekekeke."
"Girls' Generation hasn't changed at all kekekeke. They used to always be so real."
"I f***ing love Girls' Generation TT."
"Tiffany kekekekeke saying f*** you with such a bright smile kekekeke."
"You wish you had friends like this kekekeke."
"Why are they cute even when they're saying and doing bad stuff kekekeke."