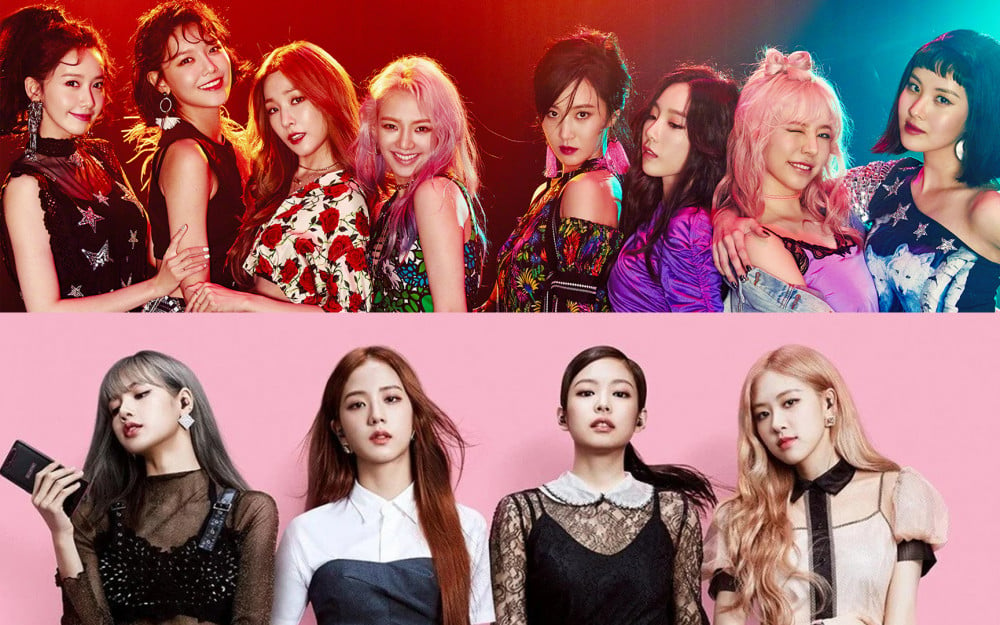 In the K-pop industry, there are certain idol groups that are more legendary than others.
Recently, one netizen started a discussion in an online community to decide the most legendary girl group in K-pop history. The netizen who created the post explained, "No one would be able to deny that BTS is the most legendary boy group. So let's choose the most legendary girl group too."
The netizen who started the discussion suggested two girl groups - BLACKPINK and Girls' Generation asking the netizens to give in their votes. The netizen asked other netizens to click 'thumbs up' to vote for BLACKPINK and 'thumbs down' to vote for Girls' Generation.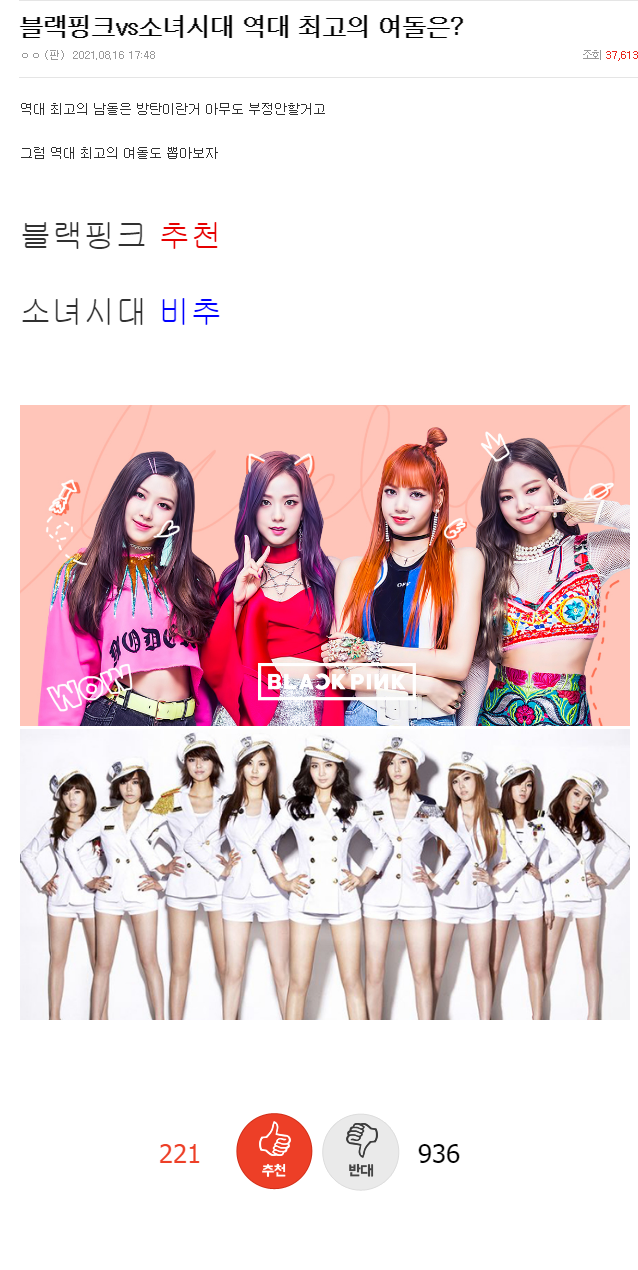 As for the results, many netizens voted that Girls' Generation is the most legendary girl group and commented, "It's obviously Girls' Generation," "I think there won't be a girl group like Girls' Generation in even many years later," "No I definitely think BLACKPINK because they are on a different level," "It's Girls' Generation for sure, without them, there won't be BLACKPINK or TWICE," "I think Girls' Generation because even after 15 years since their debut, they're still mentioned in online communities," "I think BLACKPINK is unbeatable considering the global fandoms," "BLACKPINK for sure," "If you consider international fans then BLACKPINK wins," "Girls' Generation changed the game for girl groups," "I don't think we can compare the two since their generation is different," and "I think BLACKPINK is really popular right now but when Girls' Generation debuted they really dominated the music industry."