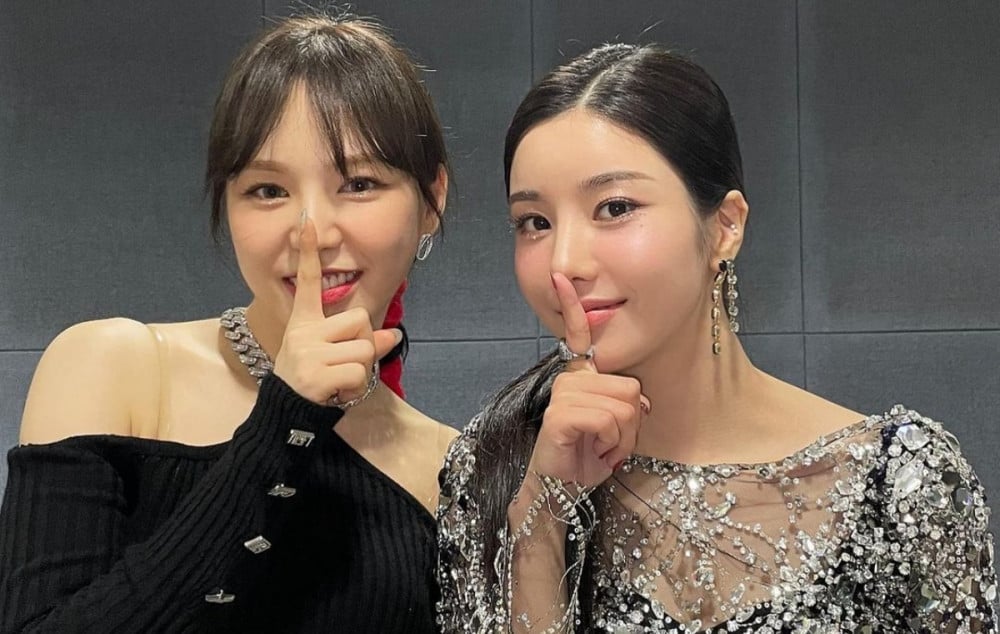 Kwon Eun Bi and Red Velvet's Wendy have an adorable friendship!

On August 29 KST, the former IZ*ONE leader took to her personal Instagram to share behind-the-scenes photos from this week's 'Inkigayo' episode.
In one post, simply captioned with "With Wendy angel-nim 🍦💕," Eun Bi is joined by the Red Velvet member as they pose for a playful waiting room selfie. Other images show Eun Bi posing happily with gifts Wendy gave her to congratulate her on her recent solo debut, including a signed copy of Red Velvet's new album and a Baskin Robbins ice cream 'flight' of six different flavors.

Kwon Eun Bi's followers left a number of excited comments in the Instagram post, particularly in response to the two idols' sweet friendship. Comments included, "They're so, so pretty" and "I couldn't love these two any more." Others mentioned that Wendy had publically told Eun Bi that she would purchase her ice cream earlier that weekend, showing excitement that the promise had been kept.
Meanwhile, Red Velvet is currently promoting their new single "Queendom," while Kwon Eun Bi has just begun promoting her debut solo single "Door."

Check out the Instagram post below!