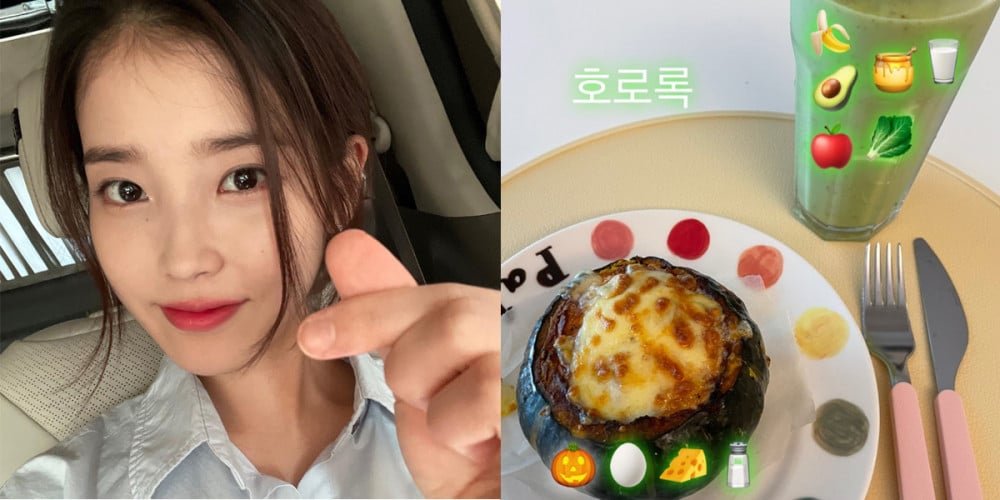 On August 11, IU updated her fans on Instagram story with a snapshot of her healthy and scrumptious lunch!
Simply writing "Slurrrp," along with her photo, IU revealed a lunch consisting of a baked acorn squash filled with egg and cheese, as well as a smoothie made up of bananas, avocados, tomatoes, and cabbage.
Seeing IU's lunch menu, netizens commented, "No way, that's all she eats for one meal?", "If you eat like that everyday, of course you'll be skinny", and more.
Who else wants to try IU's healthy lunch combo?