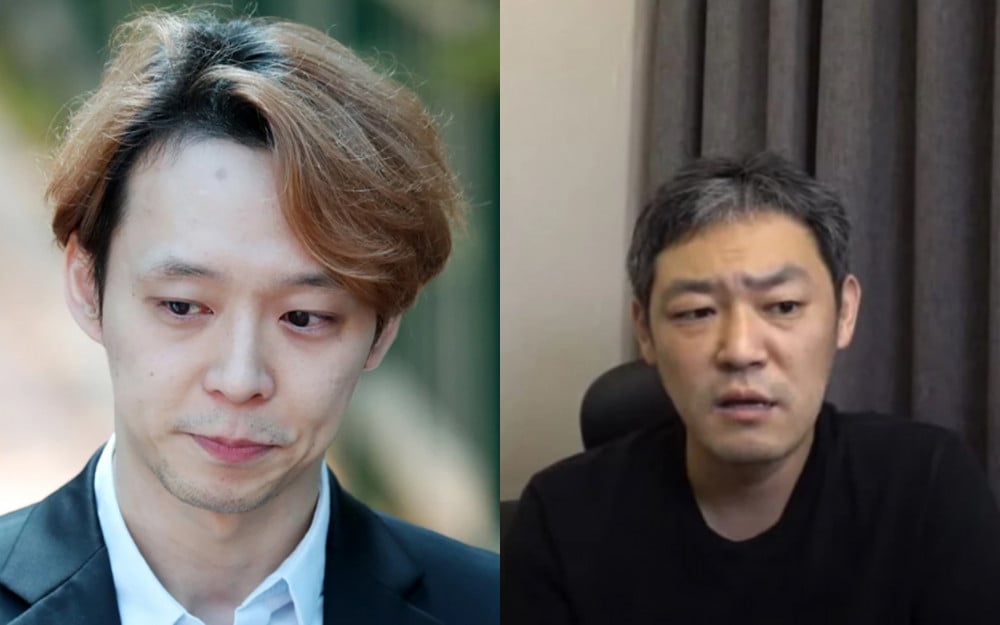 YouTuber Kim Yong Ho of the Garo Sero Institute has changed his target, recently exposing information about Park Yoo Chun.

On August 22, Kim Yong Ho hosted a live broadcast titled, "Park Yoo Chun's unbelievable request," on his YouTube channel. He started off by saying, "As a person who has seen TVXQ and Big Bang become global stars, I was really proud that Korea was revealed through them."

He then continued to say, "However, now look at these two groups that represented Korea... They are facing downfall with prostitution mediation, drug charges, and more. As a reporter who saw them since their debut, it's really sad and unfortunate" and began talking about Park Yoo Chun.



Kim Yong Ho began elaborating, saying, "Since Park Yoo Chun was young, his values of women were not proper. He was mentally vulnerable due to his family environment and various family issues. The issues began when Hwang Ha Na, who was dating Kim Jae Joong, turned her eyes to Park Yoo Chun."

The reporter continued, "A player like Hwang Ha Na dominated Park Yoo Chun, who was mentally unstable. Park Yoo Chun became absorbed with Hwang Ha Na and is now facing his downfall."

Kim Yong Ho then revealed something shocking and started saying, "Park Yoo Chun is currently approaching his remaining fans who support him and he is asking them shocking requests." Kim Yong Ho then went onto share a tip from an informant who used to be Park Yoo Chun's fan.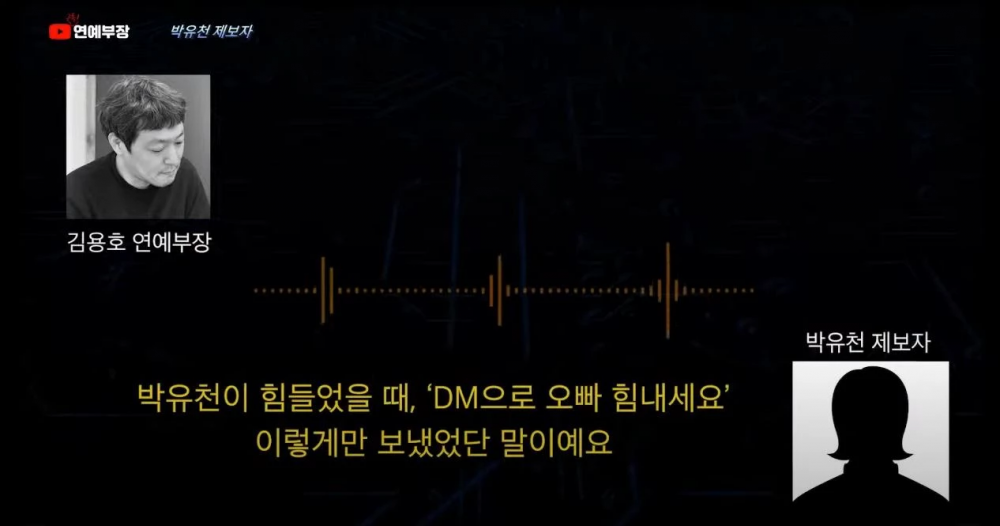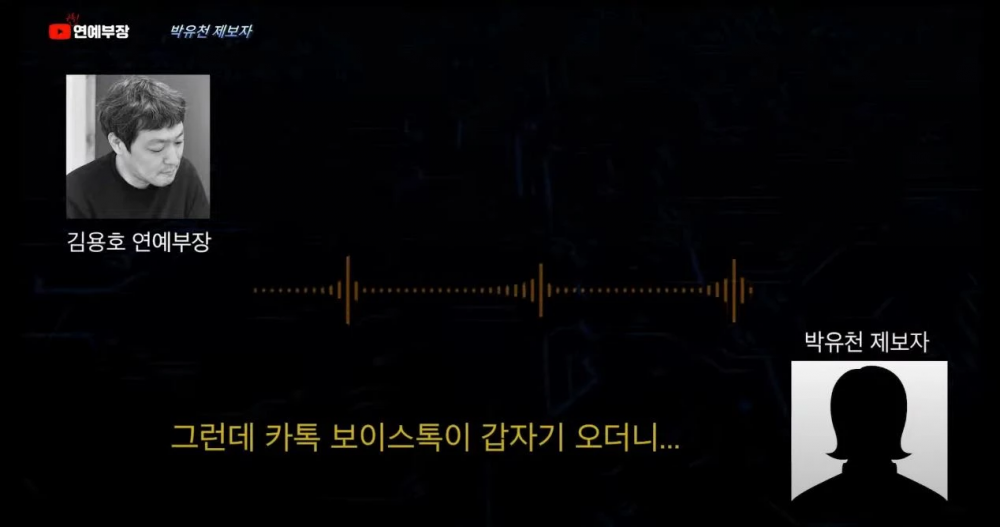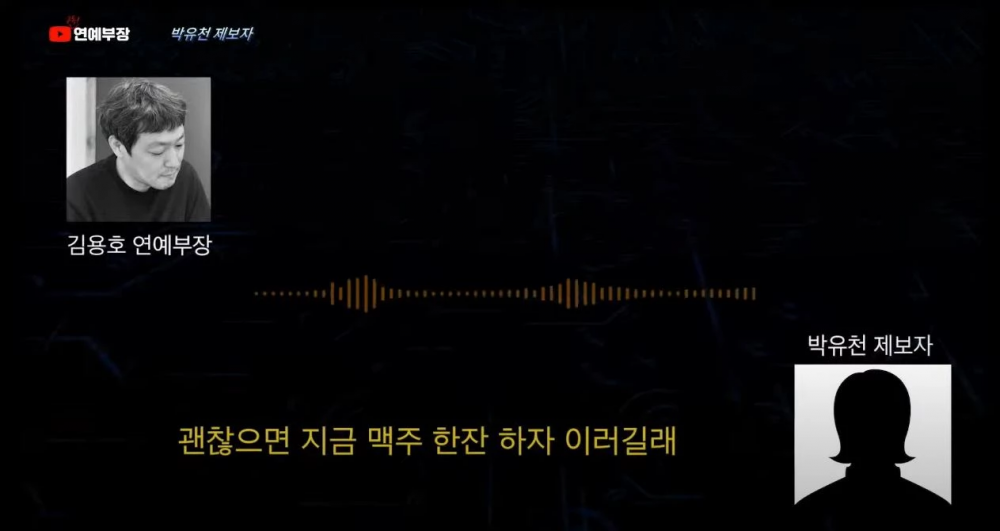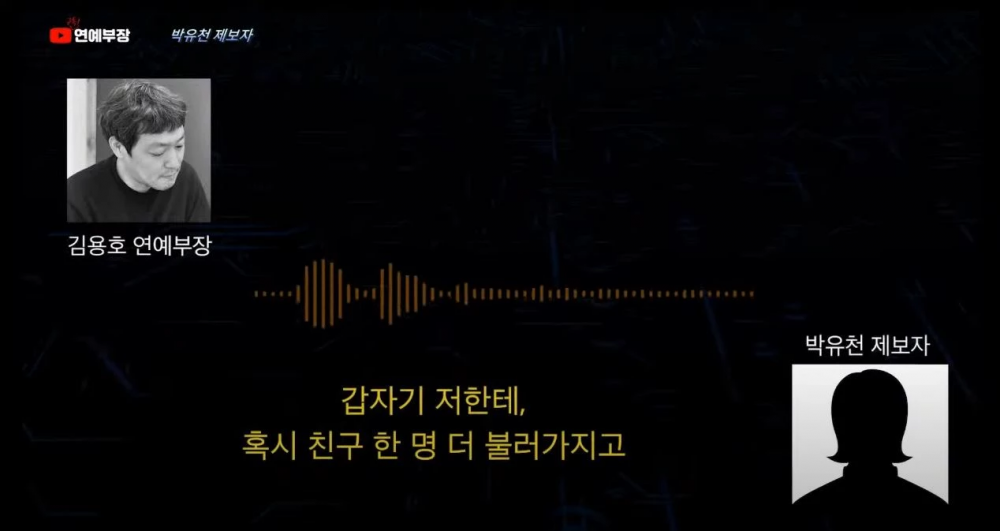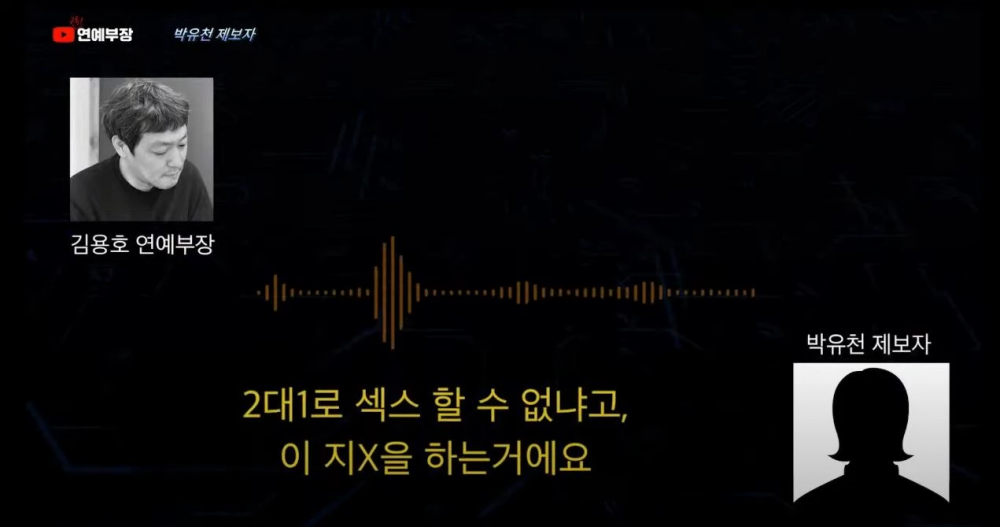 The informant explained, "As a person who was a fan who supported Park Yoo Chun, I sent him an Instagram DM telling him to have strength. Then, all of a sudden, he sent me a voice message to me saying, 'I'm having a hard time, so can we meet up and go out for some beer?' I was taken aback and I declined and said there wouldn't be any places to go because of COVID-19. Then he contacted me using a different app. He even sent me the songs he was working on."
The informant then said, "I kept talking to him for a while but then he suddenly asked me to have a threesome with him and a friend of mine. I have the captures of the conversation when he said that."

Kim Yong Ho continued saying, "This is the true face of Park Yoo Chun who is at the lowest. He is approaching his few remaining fans and requesting shocking things. I only revealed the key points because the rest of the audio is so shocking and too long."

The reporter then concluded by saying, "It's not too late so please self-reflect and live with a repenting heart."