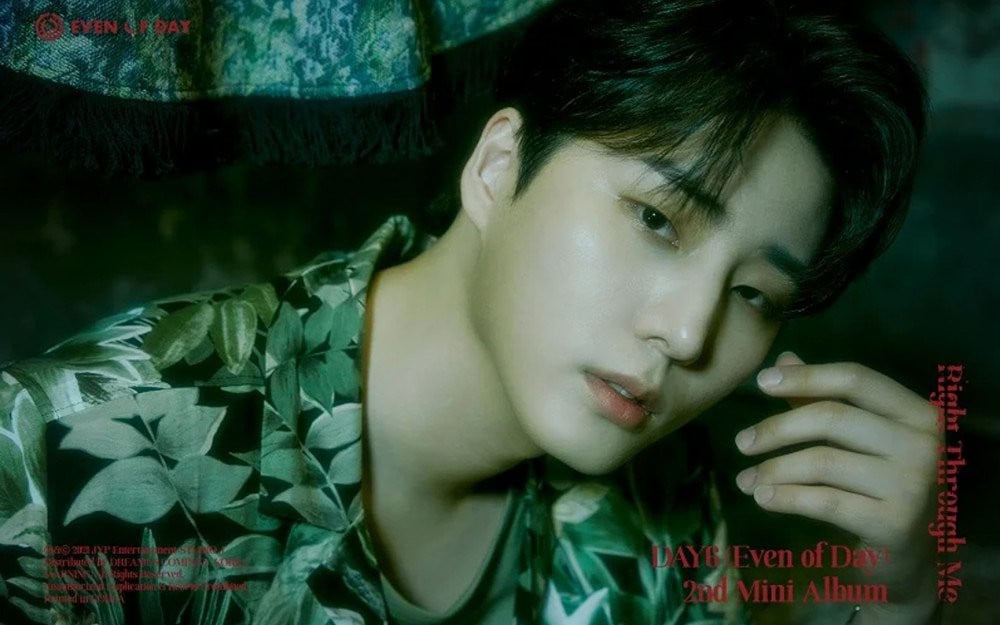 DAY6's Young K will be enlisting in October.

The JYP Entertainment idol revealed the news on August 16 during a VLIVE broadcast named 'Eternal.'

"I'm letting you know through the [broadcast] title that my solo album is coming out. I'm debuting. The album title is 'Eternal,' he explained. "Why did I prepare the album this quickly? The truth is I wanted to tell you about the album as soon as possible."

"Why am I quickly coming out with an album again after nearly two months since the unit's album release? Many of you might know, but I'm going to fulfill my national defense duty. That's in October. I have to go in October, so I diligently and quickly prepared [my solo debut] like this so I can show you as many sides of me as possible [before enlistment]," he continued. "Let's smile as much as possible."
"Don't be too sad because of that. I'm going to try my best so that we can all smile a lot, so it would be good if you didn't worry too much," he finished.

Meanwhile, as previously reported, Young K is aiming to make his solo debut in September with his first mini album 'Eternal.' The solo debut is coming roughly six years after his debut with DAY6 in September 2015.
Stay tuned for more updates on Young K's future activities.