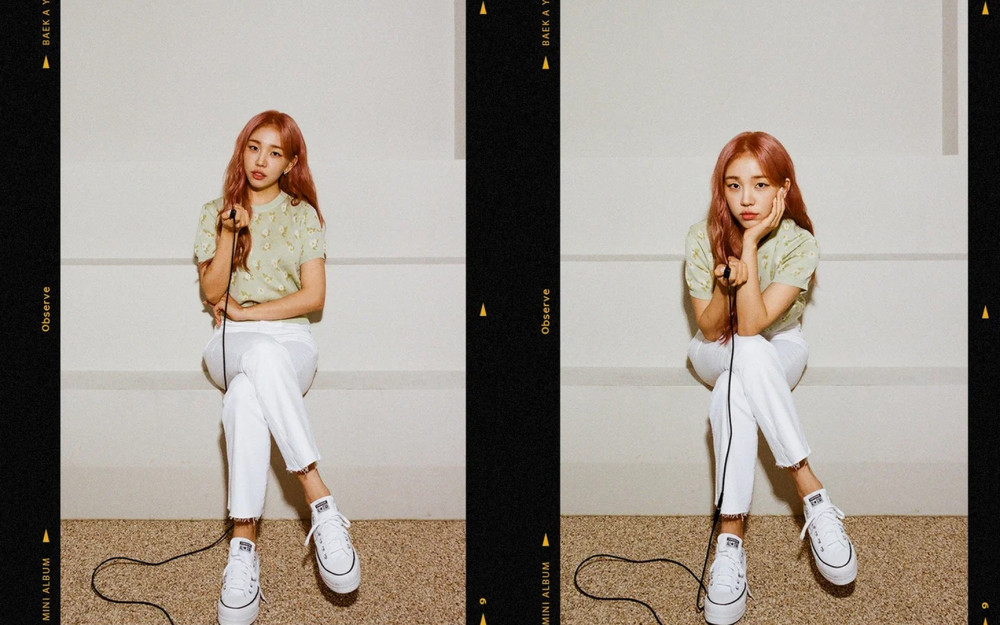 Baek Ah Yeon will be making a comeback soon and released special photos in preparation for the release of her 5th mini-album, 'Observe.'
On August 27 at midnight KST, the solo singer released more teaser photos where she casually takes her own photos in a photo booth. She continues to shows off her lovely feminine charms in casual clothing. Baek Ah Yeon has been releasing teasers since last week and will be releasing her mini-album on Sept 7 KST.
So stay tuned for more teasers to come until Sept 7!