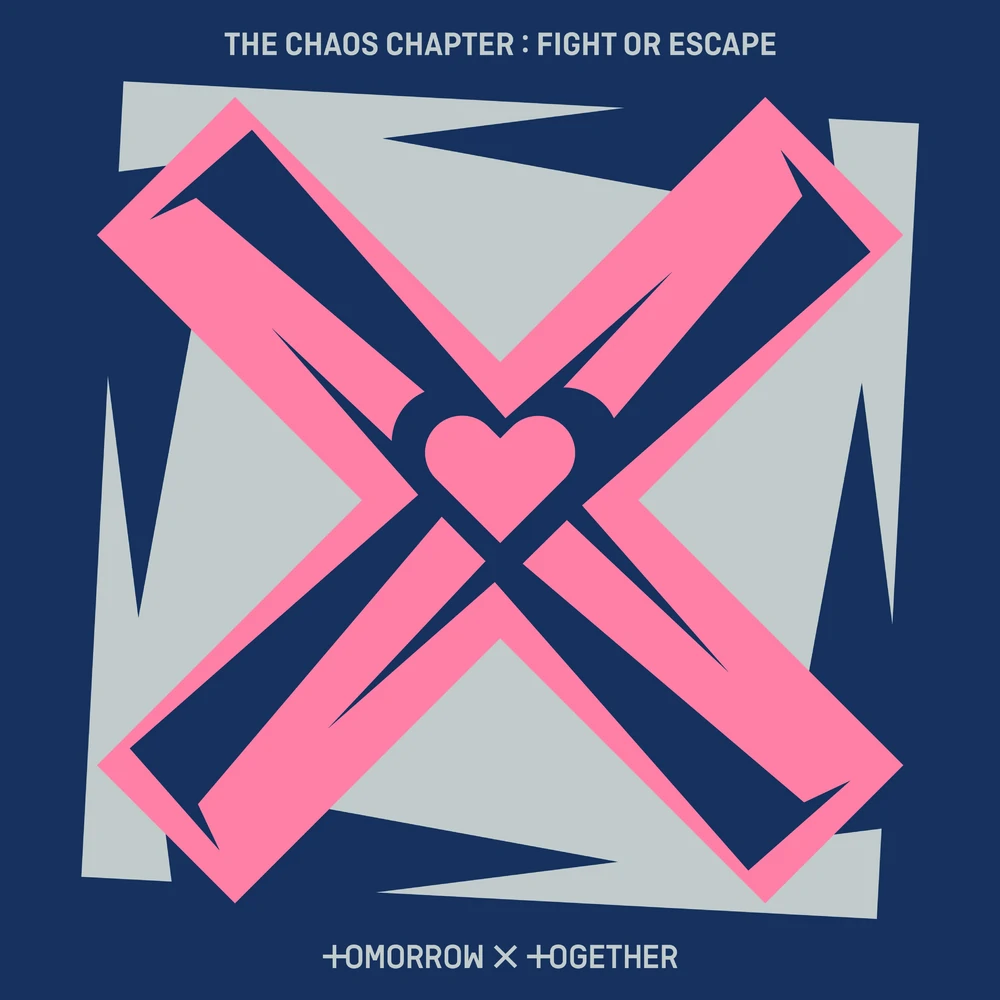 [This review reflects the opinions of the author and not necessarily those of allkpop.]
Track List:
1. LO$ER=LO♡ER
2. Anti-Romantic*
3. 0X1=LOVESONG (I Know I Love You) feat. Seori*
4. Magic*
5. Ice Cream
6. What if I had been that PUMA*
7. No Rules*
8. MOA Diary (Dubaddu Wari Wari)
9. Dear Sputnik*
10. Frost*
11. 0X1=LOVESONG (I Know I Love You) feat. Seori (Emocore Mix)
* denotes songs previously released on The Chaos Chapter: Freeze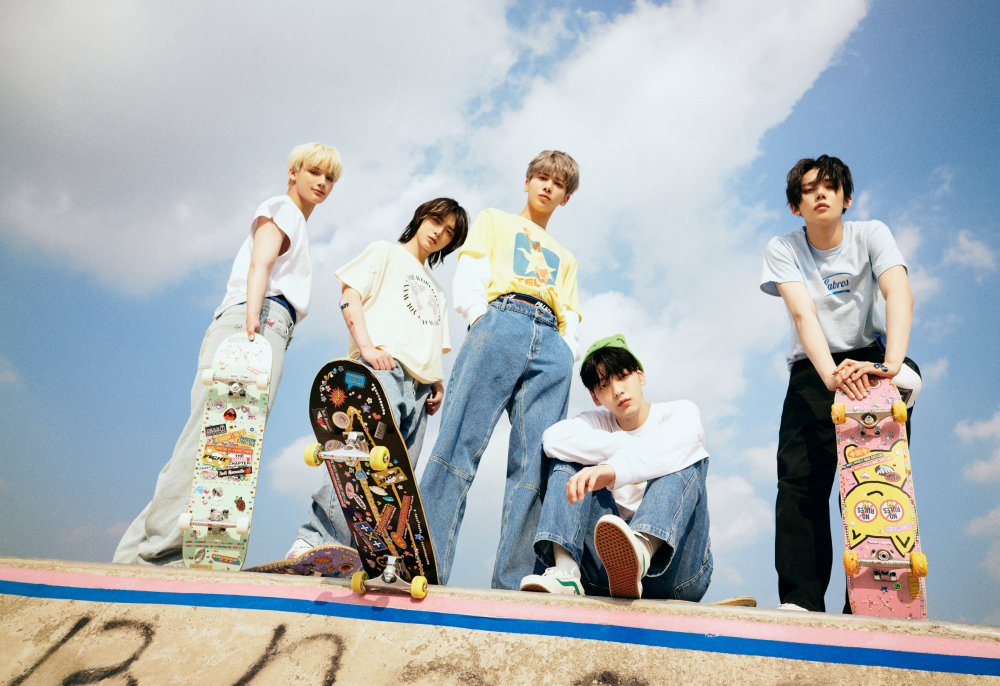 TOMORROW X TOGETHER returns with their re-package of their second studio album, The Chaos Chapter: FREEZE. This time, the group's newest album, The Chaos Chapter: FIGHT OR ESCAPE, features the eight previously released songs with the addition of three new tracks: "LO$ER=LO♡ER," "MOA Diary (Dubaddu Wari Wari," and an "Emocore Mix" of their last title, "0X1=LOVESONG (I Know I Love You)".

"LO$ER=LO♡ER" acts as the album's chosen title track and for a very good reason. "LO$ER=LO♡ER" is pop-punk inspired and showcases a Gen Z perspective on the realities of the world. TXT's usage of a live band as the accompaniment to their insane vocal performance is an expert decision as it makes the entire song have a sort of surf rock-inspired indie appeal. The group continues to capitalize on their unique sound and production budget. "LO$ER=LO♡ER" is addicting with a hook that's sure to stick.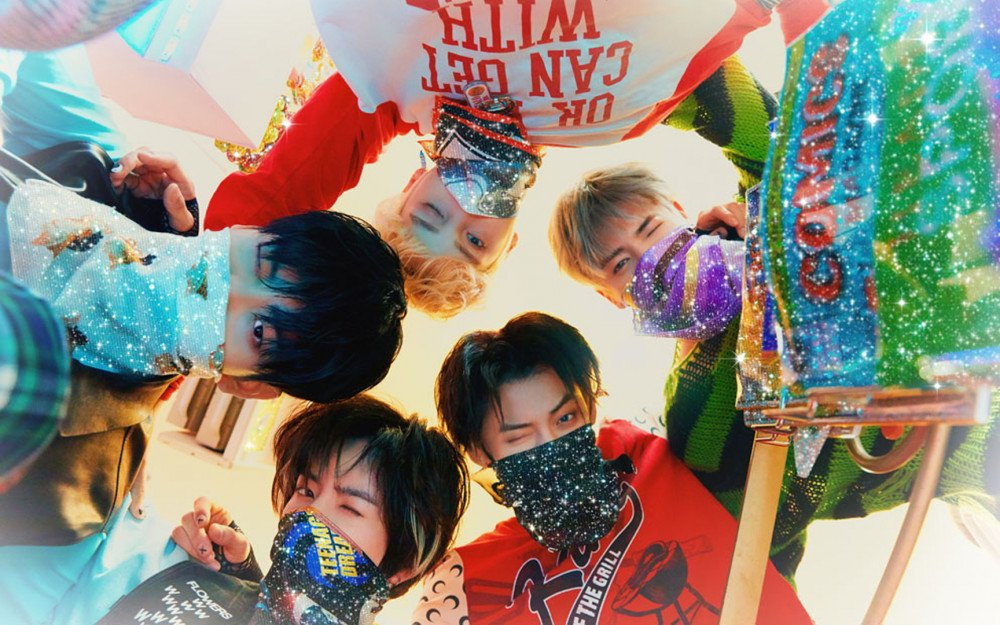 "MOA Diary (Dubaddu Wari Wari)" is TXT's first fan song for MOA who weathered the uncertainty of COVID. Given the time of TXT's debut, the group was not able to connect with their fans in person for long. This simple pop song is bashful and boyish, with self-written lyrics by the members of the group. Reminiscent of the sweet sound they had when they debuted, it's a song that is a somewhat retrospective reflection of their journey to their current sound. Hopeful and uplifting, this song is sure to cheer up fans worldwide.

The last addition to the re-package is the Emocore Mix of "0X1=LOVESONG (I Know I Love You)". Heavier on the rock aspect of the song with stark guitar additions, the remix is intended to add deeper levels of emotion. Whether the original song really needed this remix is another question. Frankly, it feels as though the instrumentals and vocals are mixed poorly as the instrumental seems to be significantly louder than the vocals. The Emocore Mix takes away from their performance too much for my taste.

MV REVIEW
Continuing on with the coming of age tale story that their previous MV for "0X1=LOVESONG (I Know I Love You)" told, the MV for "LO$ER=LO♡ER" reads more like a movie than anything. Opting to tell the stories of boys who are viewed by society as the "loser," they strive to become the "lover" to the person whose POV is depicted in the MV. Scenes of real-life situations are punctuated by the group's 'fight or escape' mentality and, ultimately, the five getaway in a car driven by Yeonjun. The MV mysteriously concludes with him hitting the gas and shooting off of a cliff. TXT has done an excellent job creating a brand and sound that's unique to them, and this MV is a great display of their uncanny ability to relate to youth worldwide.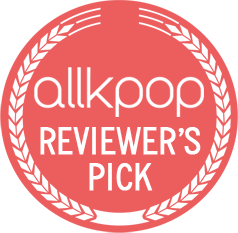 MV SCORE:
MV Relevance…..9
MV Production…..9
MV Concept……..9
MV Score: 9.0
ALBUM SCORE:
Album Production…...9
Album Concept……...9
Tracklisting…………...9
Album Score: 9.0
Overall: 9.0