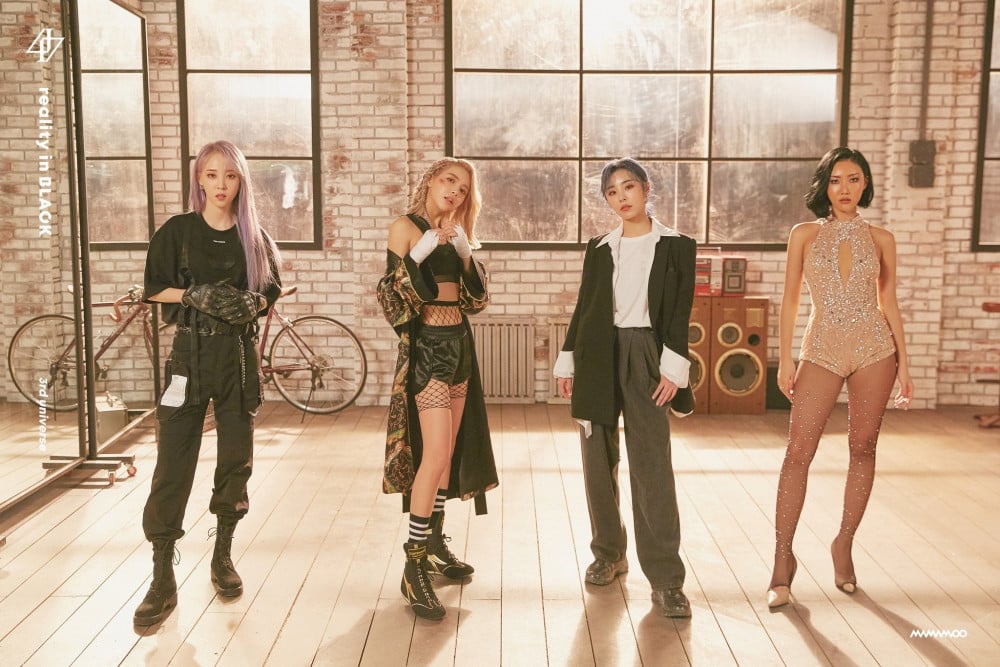 Performing with a live band demands a whole new level of musicality and showmanship. Aside from making sure the vocals are delivered to perfection, the singers must also be able to keep up with the energy and dynamics of the instrumentalists.
For vocal powerhouse group Mamamoo, band versions of their songs always offer a fresh experience to listeners. Their excellent ear for pitch and harmony allows them to create seamless chemistry with their musicians, producing a stage that brings the house down every single time.
If you're a fan of such renditions, this list will most certainly reaffirm your love for Solar, Wheein, Hwasa, and Moonbyul.
Yes I Am, JYP's Party People
From a mind-blowing intro that never fails to knock us off our feet to adlibs that lure us into more vocal surprises, this performance is a complete golden package. How they translated Yes I Am's message about self-love and celebration of beauty in all its ways to their attitude on-stage is crazily accurate; we totally get why the audience goes wild.
Girl Crush, V Live
The girls may be sitting pretty on those high chairs but don't be fooled - the energy in this video is so out of this world even our main rapper can't resist the hype! Despite Girl Crush sounding all fun and quirky, the solid display of skill by Mamamoo and the entire band screams "we mean serious business" in this set.
Mr. Ambiguous, Mdromeda It's LIVE
Even in their 2014 debut stage, the then-rookie group has already impressed the crowd with their live singing of Mr. Ambiguous. Fast forward to 2021; the veteran idols continue to exceed expectations with their confidently executed techniques that get more exquisite by the day, as clearly manifested in this recent version of the song. Their outfits in this act also suit them so well. Props to whoever thought of that color palette!
Love Lane, ModernK Music Academy
One mark of a true artist is their ability to exude a commanding presence even by merely standing on-stage with minimal or no choreography at all. This gig exemplifies how smart they are as individual vocalists and incredibly balanced as a group - no parts were oversung, and they stayed true to the chill and easygoing feel of Love Lane.
gogobebe, 2019 M2 x Genie Music Awards
All eyes are on Mamamoo as their electro-pop dance track gogobebe takes a rock spin in the 2019 M2 x Genie Music Awards. Being flexible performers, they managed to turn the sexy, offbeat song into an entrancingly strong concept. We also love that this features their labelmate Onewe as the backup band. That's pure and stan-worthy RBW talent!