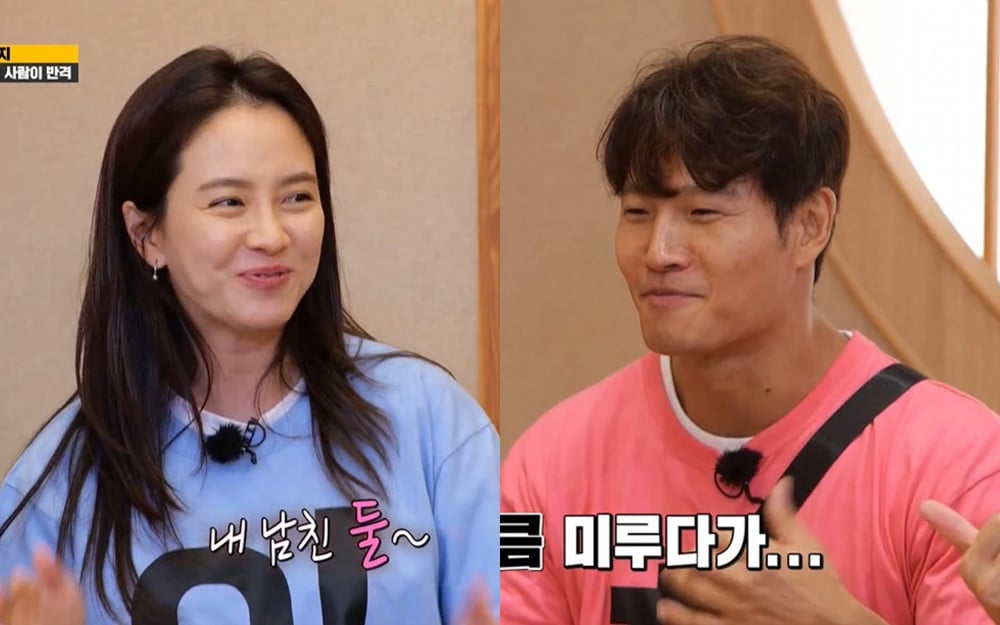 Kim Jong Kook and Song Ji Hyo shared a lovey-dovey moment on the latest episode of 'Running Man.'

On the episode of SBS's 'Running Man' that aired on August 22, the 'Running Man' cast and guests played an 'Image game,' in which two teams compete with each other. In the game, the members take turns and shouting out an image description, and the opposing team who fit that description responds.
During the game, Song Ji Hyo shouted, "My Boyfriend two," calling out Kim Jong Kook. Kim Jong Kook, who was beginning to form a love line with Song Ji Hyo, became flustered and hesitated but responded to Song Ji Hyo in the end.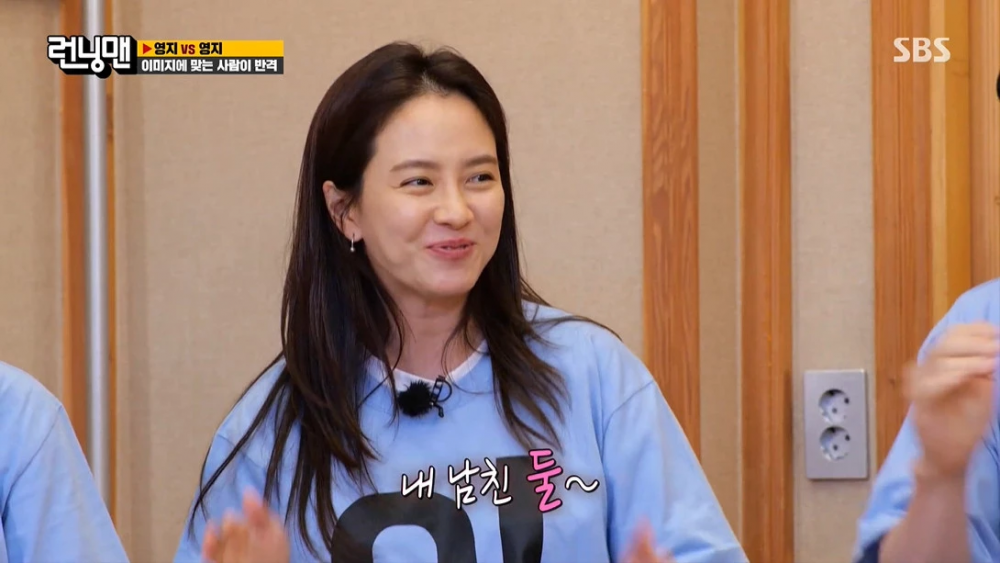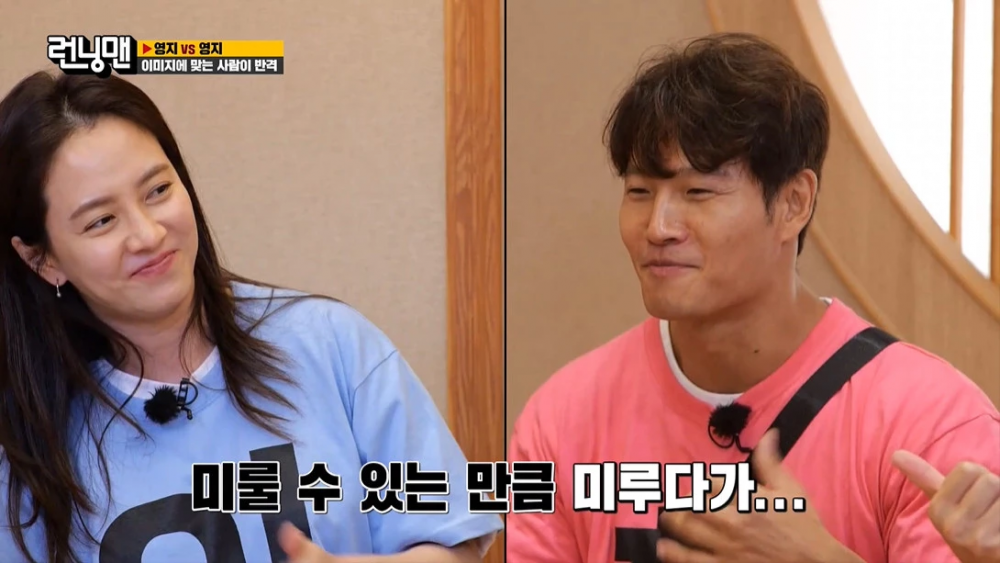 Jeon So Min was the next to go and called out Yang Se Chan by saying, "My boyfriend three." Yang Se Chan looked agitated and flustered as well before he took a few moments and responded. Yoo Jae Seok was satisfied with the game and stated, "I like that 'Boyfriend' attack," to which Haha added, "It's funny each person has a partner."
The short clip was shared on various social media platforms and online communities where netizens commented, "This is making my heart flutter for some reason," "Yoo Jae Seok is enjoying this so much," "This was hilarious," "Song Ji Hyo is so cute and lovely when she called out 'My boyfriend two," and "They both have feelings for each other I think."