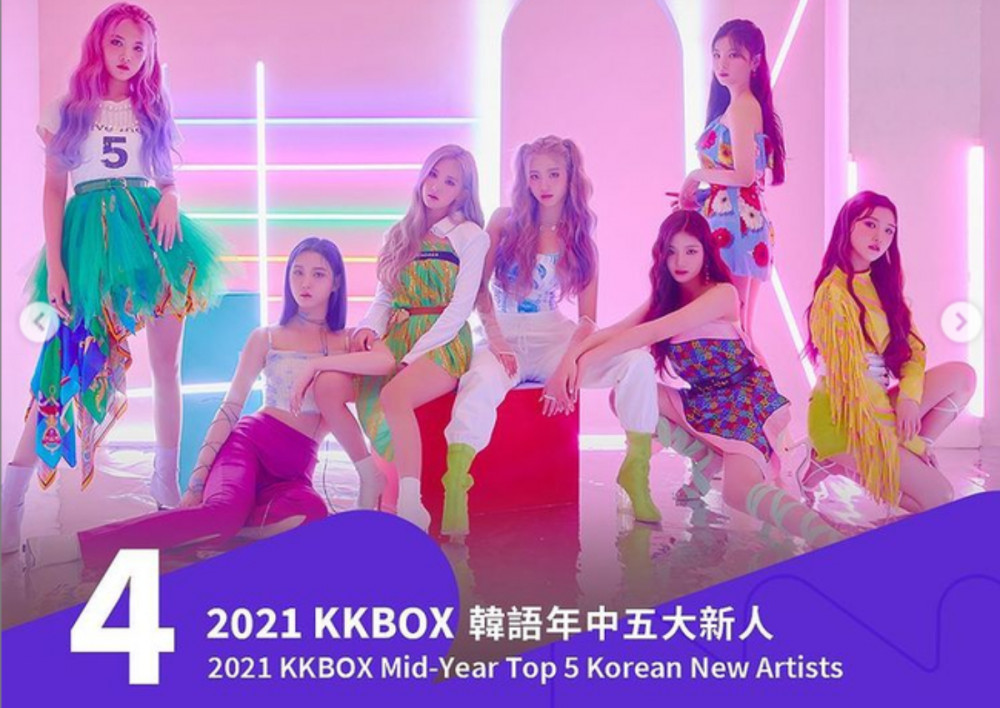 TRI.BE ranked #4 on KKBOX's 'Top 5 Korean Rookie Artists' chart, released on July 22. KKBOX, Taiwan's largest online music site, took into consideration the streamings of TRI.BE's first single 'TRI.BE Da Loca'.

KKBOX is a music streaming platform used in most East Asian regions, including Taiwan, Hong Kong, Japan, Singapore, and Malaysia. "Doom Doom Ta", the title track of their first single album, was released in February. However, the song continued to achieve a long-run charting result, proving their popularity among local fans. With its rythmical beat and powerful sounds, "Doom Doom Ta" contains the unique colors of TRI.BE's music.
TRI.BE's growing popularity in the East Asian market was also recently spotlighted by Forbes, an American business magazine. Even though they are not actively promoting at the moment, TRI.BE continues to carry with them a growing popularity in the East Asian regions, showing their potential to climb to the top status as a K-pop group.