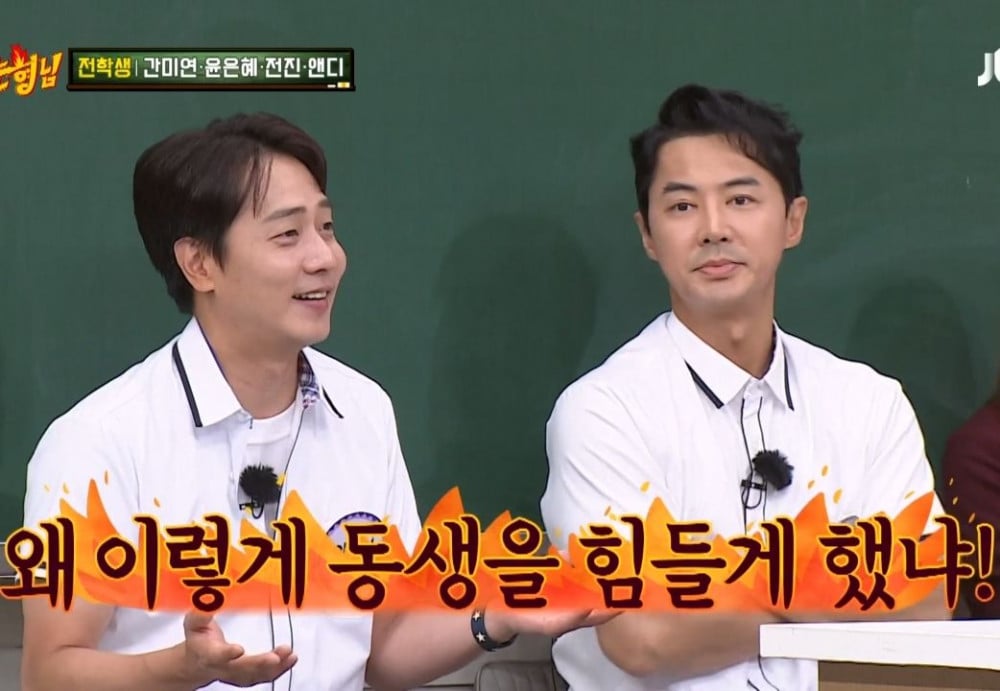 Shinhwa's Junjin and Andy shared their thoughts on Dongwan and Eric's squabble on social media.

On the July 17th episode of JTBC's 'Knowing Brothers', Shinhwa's Junjin and Andy made a guest appearance. During the episode, Andy revealed he really had a tough time because of Dongwan and Eric's altercation on social media.
Andy said, "I'm not on social media so I heard the news after the label called me and relayed the news that the two had a dispute online. The next day I set them up to meet with each other and made them talk."
He continued, "From what I heard, they had years of small misunderstandings pile up, which ended up as a fight."
Junjin commented, "It was such a petty and trivial matter so they would have resolved the issue over a single phone call." He had everyone burst out laughing by saying, "See, this is why the addiction to social media is scary. The controversy arose because they threw shade on social media."
Andy wrapped up, "The two are on good terms again, talking over the phone frequently. They resolved all misunderstandings after a long conversation. I even told them I should punch them for making me suffer."