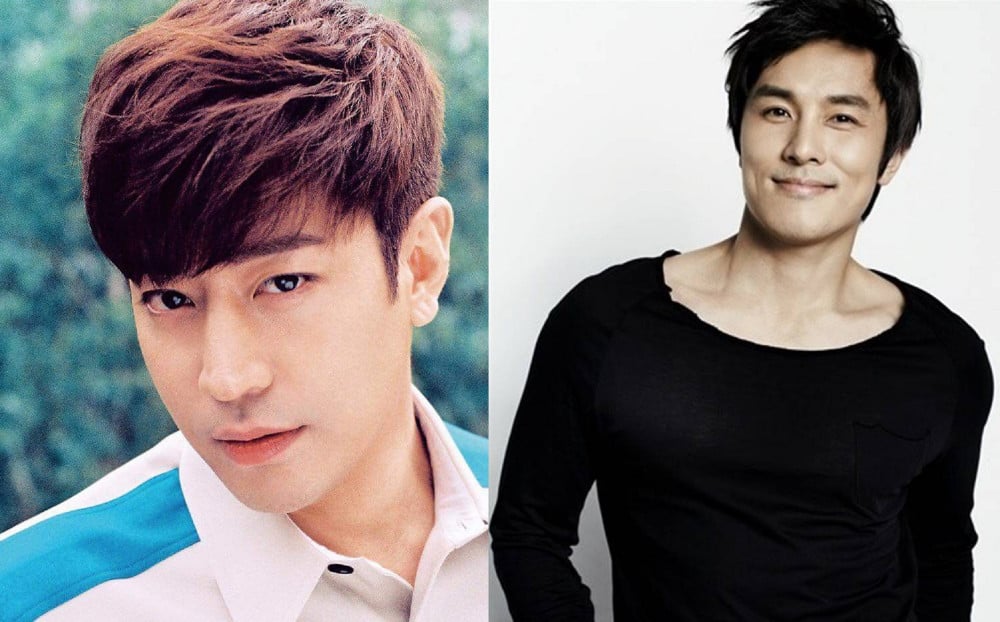 Netizens have sensed discord between Shinhwa's Eric and Dongwan.
On March 14 KST, Eric took to Instagram and uploaded a lengthy post calling out a particular member for allegedly failing to make an effort in Shinhwa's team promotions. He hashtagged Dongwan and wrote:
"One guy who works harder on solo promotions rather than team ones and causes damage to group communication and schedules, and yet he acts kind only towards the fans."
He also wrote, "Don't go about rounding up people without me and talking about things that haven't been agreed upon. If you want to do that kind of stuff, then come to our group meetings."
To this post, Dongwan responded via Instagram: "First of all, I apologize to the many Shinhwa Changjo fans who must have been quite shocked. I will talk to the Shinhwa members tomorrow and talk it over with them." He continued, "As much as this is an internal matter, it is important to talk about it amongst ourselves first."

Contrary to Eric's assertions, Dongwan claimed that Shinhwa's promotions could never be decided by a single person and that everyone's participation is crucial. He wrote: "The end results must be satisfied by everyone, with all six members' opinions taken into consideration."
Furthermore, this time, Dongwan accused Eric for failing to receive calls from the production crew since last year. He wrote: "Even if he wanted to ignore my own calls, if only he had received the calls from the staff members last year, then everybody could have prepared and communicated with ease, and neither Shinhwa nor Shinhwa Changjo would have experienced such a thing like this."
The dispute did not stop there, as Eric retorted back with claims that there were "never any calls" from Dongwan and that neither he nor Andy ever received calls from the production crew or from whomever. He affirmed, "If he is accusing me of not being able to move forward with the team promotions, then I will express my side of the story. Ever since our "Sniper" promotions, he wasn't in our group chat for 6 years, and he never gave me his new phone number after blocking me. Whenever I suggested that all six of us get together for a meeting, he failed to show up even after having organized it weeks in advance. And so, as it was impossible to keep postponing, we had to proceed with the meetings just among the five of us."
Eric added that he stopped participating in the group chats for sometime now due to COVID-19 and his other drama duties, and also because he "didn't want to act as if [they] were all getting along". He professed that what made him angry was the fact that Dongwan continued to maintain "a good image" while accusing him of not participating for about 3 months.
"This is a matter of '6 years vs. 3 months'," wrote Eric.
What do you think of this issue? Stay tuned for updates.