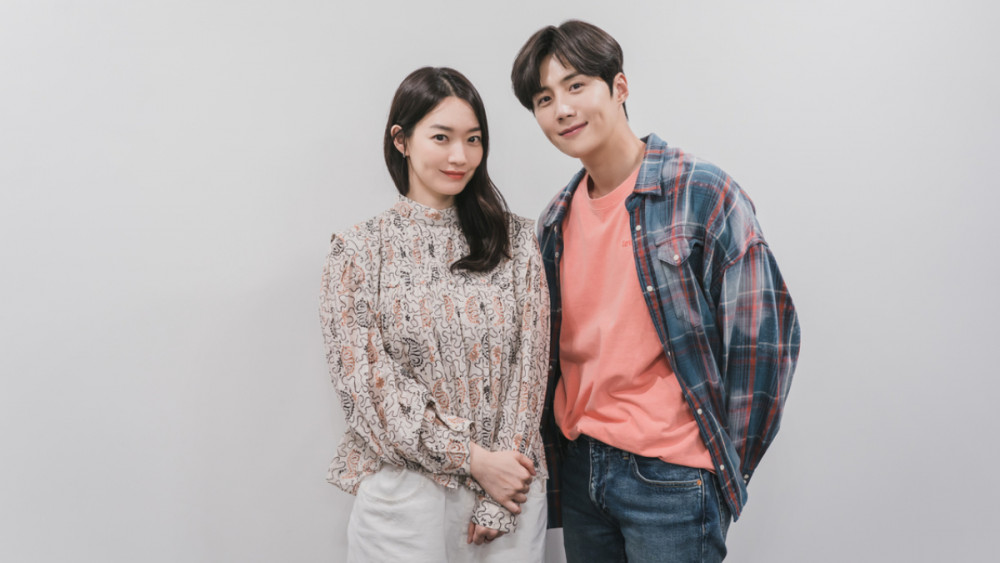 On July 19th, tvN's new Saturday-Sunday drama 'Hometown Cha Cha Cha' (screenplay written by Shin Ha Eun, directed by Yoo Je Won) released a poster, announcing that the confirmed date for their first episode is on August 28.
'Hometown Cha Cha Cha' is a healing romance drama between 'realist' dentist Yoon Hye Jin (played by Shin Min Ah) and an unemployed man referred to as 'Chief Hong', named Hong Du Sik (played by Kim Seon Ho). The drama will depict the two characters' encounter at the sea village of Gongjin. A lot of attention has already been gained with news of writer Shin Ha Eun participating in this project. Shin Ha Eun has shown her solid writing skills through the hit drama series 'Oh My Ghost', 'The Man Who Became a King', and 'Tomorrow With You'.
Meanwhile, the teaser poster raised expectations for the romance between Shin Min Ah and Kim Seon Ho. Shin Min Ah is seen walking behind Kim Seon Ho, and despite being distanced from each other, the two bring heart-fluttering feelings for many.
The production team stated, "We tried to capture the background of Hye Jin and Du Shik's romance in the sea village, and deliver our drama's healing code to viewers. You can expect to see a dramatic shift in the distance between Hye Jin and Du Shik, different from what is seen in the poster. Please look forward to the first episode, and show us a lot of interest."
The first episode of 'Hometown Cha Cha Cha' will air on August 28, at 9PM KST.