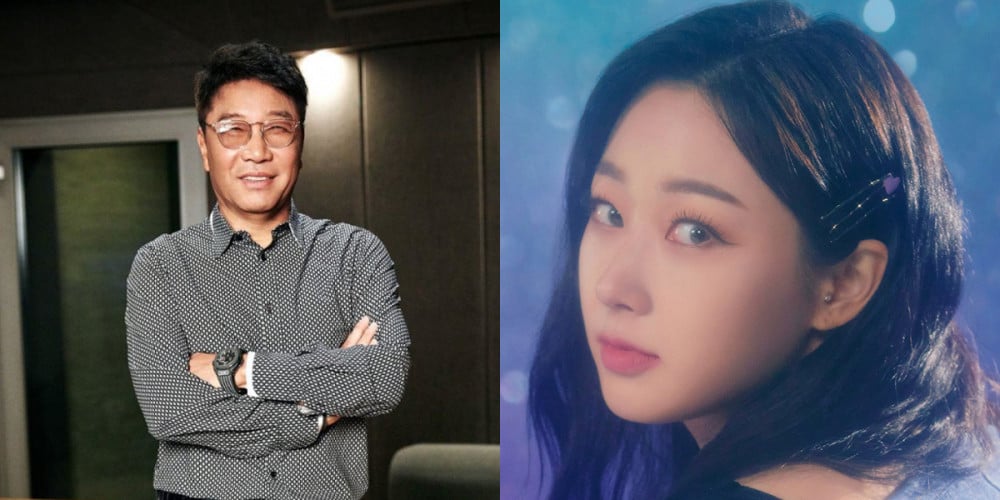 Back on July 21, SM Entertainment's founder and head producer Lee Soo Man made media headlines for allegedly "gifting" his girlfriend a Gangnam villa worth approximately 5 billion KRW ($4.3 million USD).
Media reports described Lee Soo Man's rumored girlfriend 'B' as a "Korean reporter from the Seoul branch of a North American broadcast company covering news in the United States, Singapore, Hong Kong, and South Korea". 'B' is also known to be 17-years younger than Lee Soo Man, a prominent media reporter in the U.S. as well as a published author. 'B' even recently hosted a conference which Lee Soo Man attended.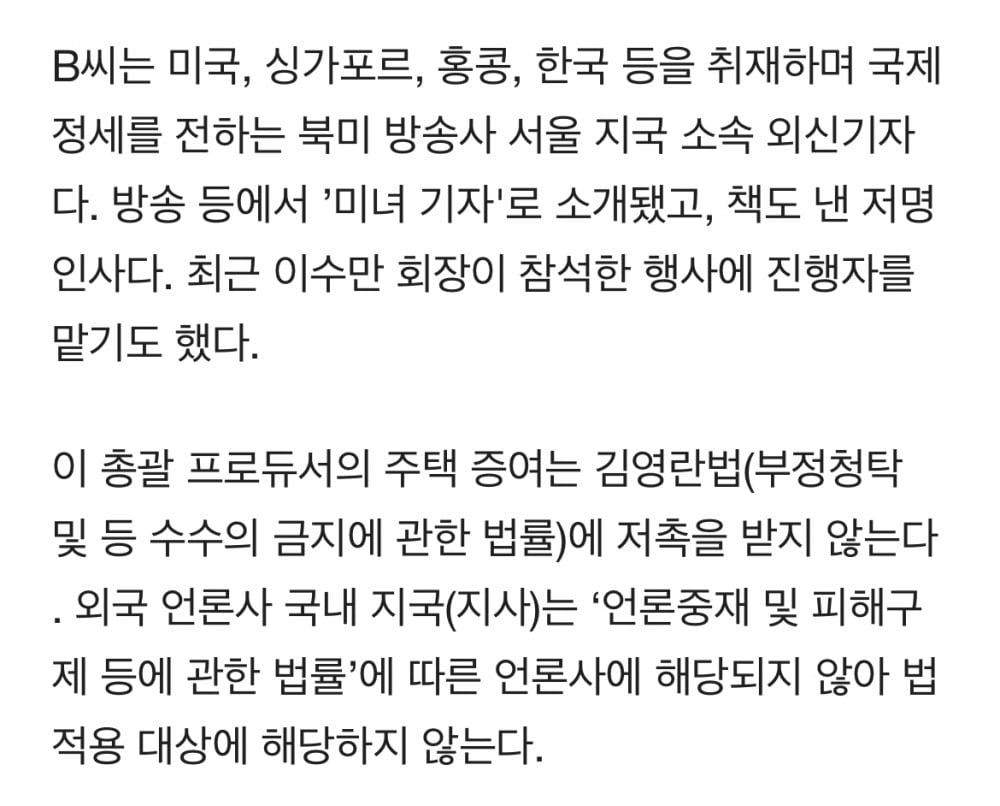 Now, netizens have come across rumors quickly spreading via online communities that this "reporter girlfriend" is aespa member Giselle's aunt.
In fact, the identity of Giselle' aunt is well-known among aespa fans, as she is very much a prominent public news figure in the U.S. Giselle's aunt has also often shown public support toward aespa via her SNS posts.
Netizens responded to the rumors with comments such as:
"Wait so Giselle really did get in through her connections? She's like the new generation Sunny (of Girls' Generation)."
"Is this really the reason why Giselle debuted less than 3 months after becoming a trainee..."
"Wow Giselle doesn't have to worry about anything..."
"The fact that Lee Soo Man gave his girlfriend a villa wasn't a problem in itself... but if this is true, then that's another story."
"Now we know something new about Giselle, she's got super good connections."
"I mean even if all of it is true... Giselle still fit a lot of the requirements that aespa needed to debut... they needed a rapper and an English-speaker."
"Having connections even through your family is your own luck."

"Now I'm even more envious of Giselle."
Meanwhile, Lee Soo Man's first wife, whom he met while earning his Master's at a university in California, passed away back in 2014.